What is the Healthiest Food at McDonald's?
What is the healthiest food at McDonald's? Some would say there isn't any.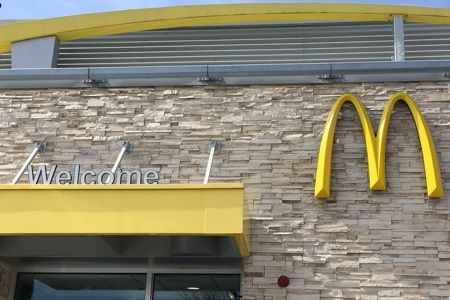 I am one that likes to face reality. McDonald's feeds 68 million people per day which just amazes me. At some point, it may not be this week or even this month - you may be faced with some decisions at McDonald's.
I have written extensively on this subject because I want to guide people to the healthier choices - check out McDonald's fries and McDonald's scary burger.
Since those posts, there has been a massive innovation that changes the healthy food game quite a bit.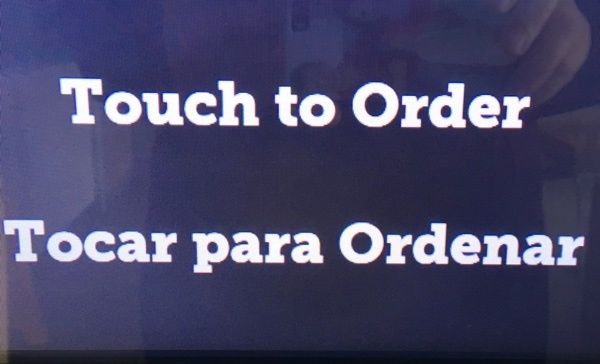 That's right people!! You order your food on a screen and then they bring it to you (if you are eating in). Or you can stand and wait for your TO GO order. How about that?
Now, this is really a game changer for those of us trying to eat the healthy choices. Why? Because they have included the calorie amounts on the food so you can know what you are ordering.
I kinda wish Chipotle would do the same thing because your burrito can be a huge range of calories depending on what you put on it. Also, touch screens are fun :)
Check this out: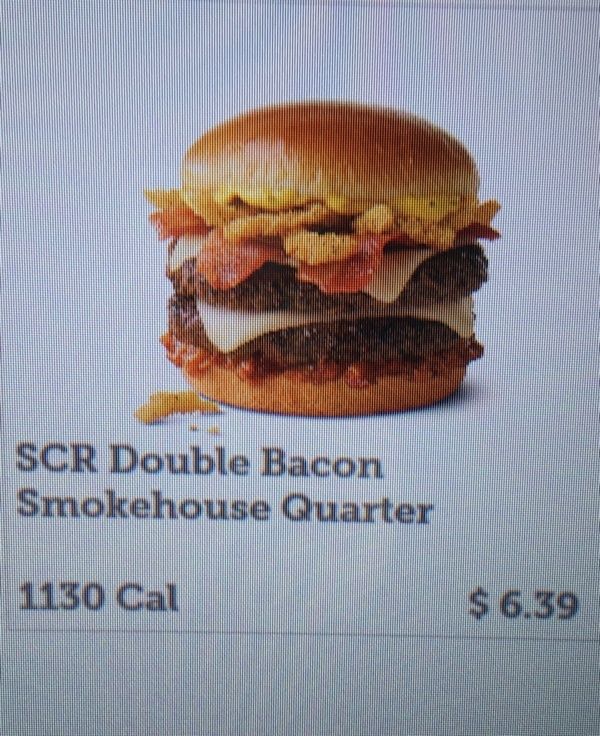 Yes, now you can see that this burger is obviously not a good choice. How can you even put 1130 calories in a burger? Wowza.
You, the consumer, can choose what will work for you. Hankering for a burger? Go for one with half the calories of this one - for example - the Big Mac (540 calories).
Or how about the fries? The large fries page states very clearly that you will consume 510 calories versus the small at 230. Your finger can make the healthier choice.
But, anyone who has ever been to McDonald's knows that they serve salads and now you can choose more wisely.
Not only can you see that the crispy chicken is more calories but after you choose the salad, you can examine the dressings - which also have calorie amounts!!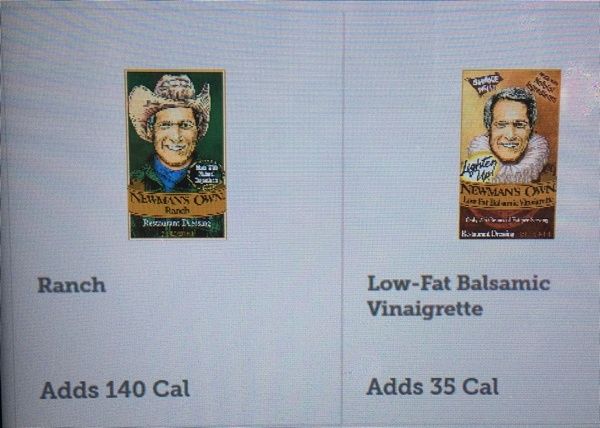 The calories for the salads do not include the dressings which are additional. Obviously, McDonald's doesn't know which dressing you will pick.
Other than the salads, there is the trusty McMuffin which they serve ALL DAY. I absolutely love this way of ordering because you can customize what you want to put on it.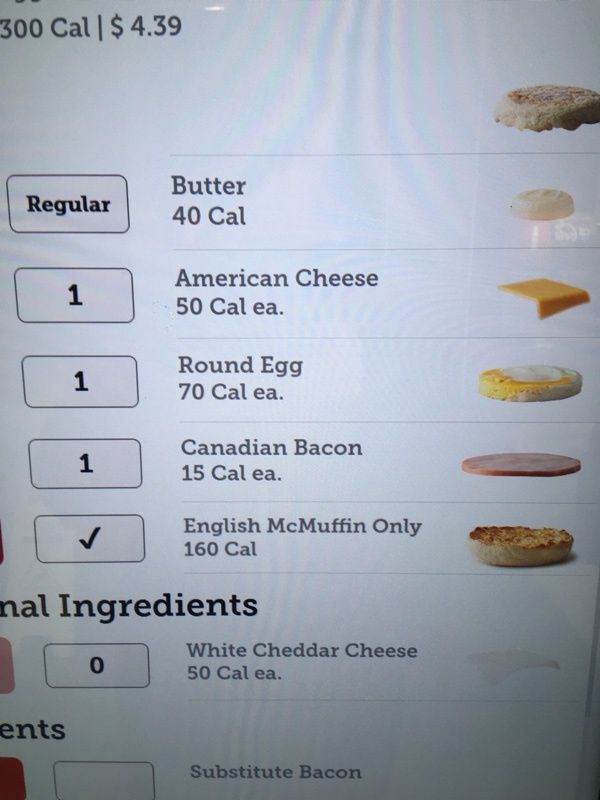 Do you see how the Canadian bacon is 15 calories and the butter is 40? I am keeping the bacon and taking off the butter.
You can't really go wrong with an egg on a whole grain English muffin for a snack. This is far better for you than the bacon cheese burger.
The power to make healthier choices at McDonald's is now in your hands with online ordering and the calorie information and TWO concepts:
Salads are healthier than burgers (because of all the veggies in a salad).
Egg McMuffins are healthier than burgers (because eggs are nutritious and low in calories).

What do you think is the healthiest food at McDonald's? What do you order when you go? Have you tried the touch screen?
Other posts you might like:
---

I believe I was watching the Super Bowl when I saw an advertisement for McDonald's Grand Mac.....
---

At a recent trip to McDonald's, I found the cutest thing. Check out that little fries container above - adorable and reasonable....
---