What a Registered Dietitian Orders for Breakfast at McDonald's
I am proud to say that many registered dietitians are Snack Girl readers as well as friends.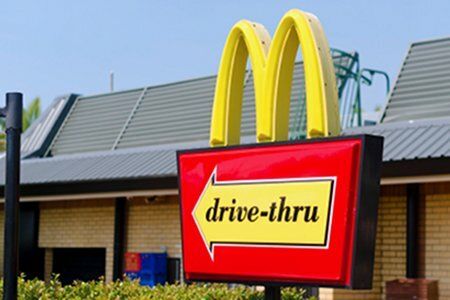 They avoid McDonald's.
BUT, sometimes they get stuck and find themselves faced with the McDonald's menu. They advise clients what to get there as well.
Here is their advice (and you have to special order):
If you order an Egg McMuffin with TWO eggs, no cheese, and no meat – it works out to 310 calories, 19 grams of protein, and 310 grams of sodium – not bad at all for McDonald's.
I talk a bit in the video about how this costs me $5 versus the Sausage McMuffin -$1. The Sausage McMuffin has a ridiculous amount of saturated fat.
What do you order at McDonald's for breakfast?
---
Other posts you might like:
---

I received an e-mail from a reader who was stuck going to McDonald's because her co-workers wanted to stop there after an offsite meeting....
---

McDonald's oatmeal has been around since 2011 and it has barely changed since its debut....
---