Time to Make a Plan: Slender Kitchen
How was your summer? Was it filled with barbecues and a lack of restraint?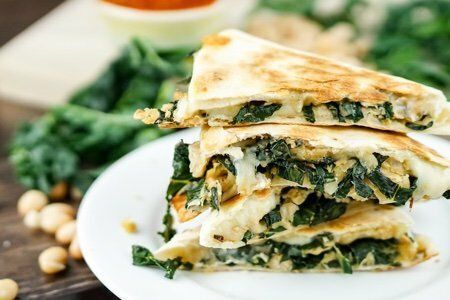 Join the club! Fall is a great time to get it back together and I know that planning is the key to success.
My friend, Kristen, came up with tool that works - Slender Kitchen Meal Plans. Below you will find her Rosemary, White Bean and Kale Quesadilla which is both nutritious and smart (and only 5 Freestyle SmartPts).
This quesadilla recipe uses white beans to create creaminess so you need less cheese – and it is still delicious! She uses kale but you can use spinach, broccoli, or your favorite vegetable if you want to change it up.
The Slender Kitchen meal plan concept is simple and powerful. Every week, Kristen sends you a plan each week - you shop and cook the meals. The meals are healthy, easy, and have all the nutrition information (including Freestyle SmartPoints and the old SmartPoints for those using Weight Watchers).
You can sign up here - Slender Kitchen Meal Plans for either $8 per month or $48 for the year ($4 per month). Both subscriptions include a 14 day money back guarantee.
The meal plans include options:
For healthy, low carb, or vegetarian
To customize number of servings you plan to cook
To choose the meals you need to make for the week
You can go with breakfast, lunch, dinner, and snacks or you can do what I did and make 4 dinners with 6 servings each. My family of four typically takes a serving of dinner to lunch so I frequently cook more dinner than we eat for leftovers.
If you don't like a meal that Kristen has included – you can choose another recipe or add your own. You can also create your own meal plan from the large library of recipes provided.
What I love about Slender Kitchen Meal Plans is that I don't have to think. I print out the shopping list (and it is organized so my trip to the store is shorter), and cook the recipes after work throughout the week. Done.
The recipes are packed with vegetables (hallelujah) so I don't have to worry if I am cooking enough healthy options.
Try the quesadilla recipe below and check out Slender Kitchen Meal Plans for either $8 per month or $48 for the year ($4 per month). Both subscriptions include a 14 day money back guarantee.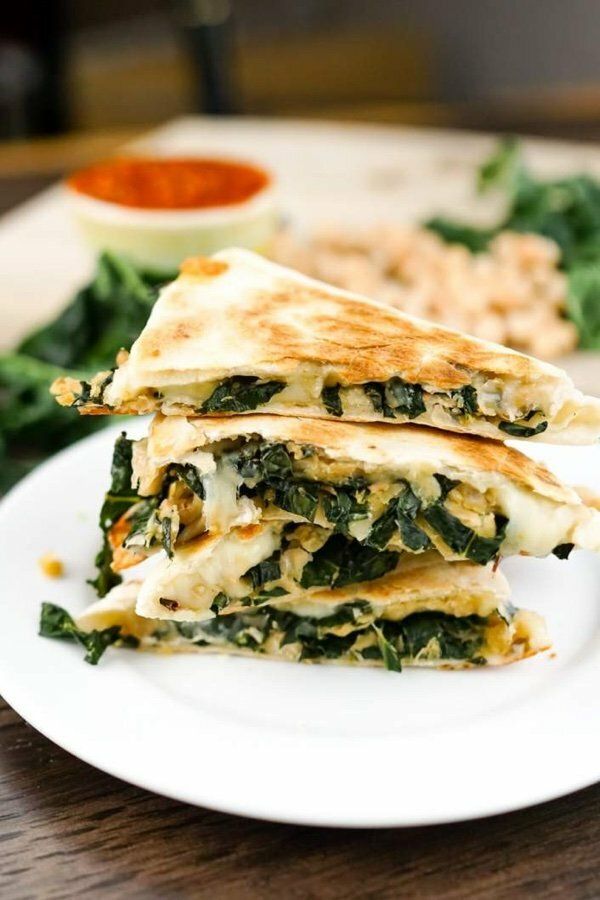 Snack Girl has an affiliate relationship with SlenderKitchen.com and receives a percentage of sales.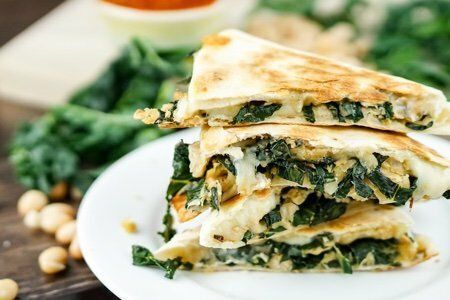 Rosemary White Bean and Kale Quesadillas Recipe

reprinted with permission from Slender Kitchen
Makes 4 servings, 1 quesadilla per serving

Ingredients
2 tsp. olive oil
1/2 tsp. red pepper flakes
1 shallot, minced
2 garlic cloves
4 cups kale, sliced thin
2 cups canned cannellini beans, drained and rinsed
1 tsp. dried rosemary
1 cup part skim shredded mozzarella cheese
4 low carb wraps

Instructions
Heat the olive oil over medium heat. Add the shallot, garlic, and red pepper flakes. Cook for 1-2 minutes until fragrant. Add the kale and cook until tender, adding 1-2 tablespoons of water to prevent burning if needed. Add the cannellini beans and rosemary. Cook for 4-5 minutes until warm and tender. Remove and place in a bowl. Using a fork or potato masher, mash the beans. Season with salt and pepper. To make the quesadillas, spray the skillet with cooking spray. Cover one half of the wrap/tortilla with 2 tbsp. cheese. Top with white bean and kale mixture. Then sprinkle with 2 tablespoons cheese. Fold over. Cook on one side until tortilla is crispy and cheese has melted. Carefully flip and cook on the other side. Consider serving with marinara sauce, salsa, harissa, or tzatziki.
Nutrition Facts
For one quesadilla = 373 calories, 10 g fat, 3 g saturated fat, 56 g carbohydrates, 2 g sugar, 26 g protein, 17 g fiber, 394 mg sodium, 5 Freestyle SmartPts
Points values are calculated by Snack Girl and are provided for information only. See all Snack Girl Recipes
---
Get Free Email Updates! Yes please!
---