Whole 30 Review: The Change Your Food Diet
This Whole 30 Review is not done without trepidation. I have good friends who swear by this diet and I would hate to anger them.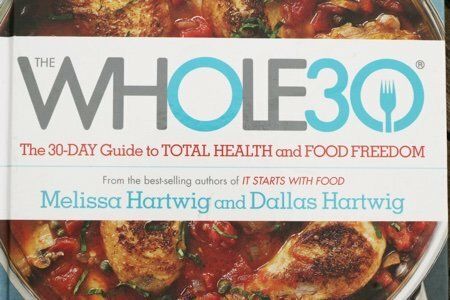 In case you haven't heard about it, The Whole 30 is a best selling diet book that attempts to set you on a path to Total Healthy and Food Freedom (in 30 days). Ambitious? Perhaps, but the people who wrote it, Melissa and Dallas Hartwig are nothing if not ambitious.
The Hartwig team is a pair of certified sports nutritionists (not doctors) and they believe they have found the answer to our weight loss problems.
Before I go further, I can tell you that I wish they had figured it out. I don't want to put down their ideas and say that this diet is not revolutionary – I want the Whole 30 to be different than the average fad diet.
On page 13, they start with their rules and I absolutely love one of them. Here is an abbreviated list:
No added sugar, alcohol, grains, legumes, dairy, carrageenan, baked goods, or scales.
Can you guess which one I like? No scales of course! It is a good idea to start out on a healthier diet without a constant (sometimes daily) measurement of your success. I think that you could find that healthier food changes your mood or energy level.
A scale only measures pounds and can derail you if your number starts to go a wee bit up.
The other part of that list leaves me cold. They are ruling out some nutritious food in this diet – yogurt, whole grain bread, quinoa, peanut butter, and black beans for example. Sometimes I eat a bowl of brown rice, black beans, a little melted cheese and salsa.
This entire meal is forbidden. Is it really unhealthy? I would argue that I am doing much better than a Big Mac with fries.
The Whole 30 has so many restrictions it would be almost impossible to eat out or dine at a friend's house without making a scene.
One thing that I liked about the book are the healthy recipes. They are filled with vegetables and (you guessed it) whole foods. If you are looking for "gourmet" this is the wrong book as the recipes are pretty basic.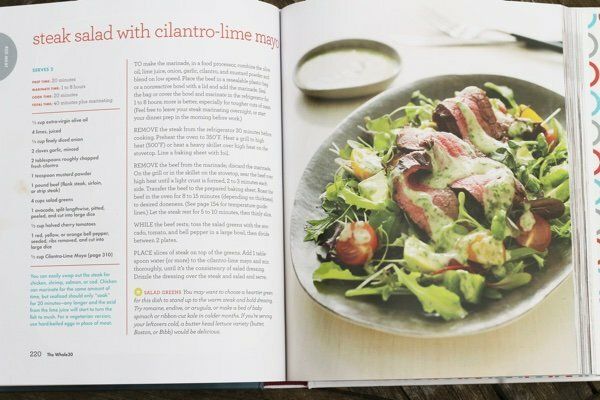 They don't use anything "artificial" and they don't include calorie counts (which I think is a good thing).
Overall, I think that the Whole 30 diet is unrealistic and not practical for how most of us live and eat for 30 days. The authors state that you MUST GIVE THEM 30 days for the change to happen or you have to start again. I find it hard to believe that if I use ketchup (added sugar) on my burger on day 20 that I have ruined the plan. I believe you can reboot your diet with far fewer rules about what you put in your mouth for a shorter period of time.
For example, you could rule out added sugar for a week and see how things change. In a true elimination diet, you stop eating one food group at a time and monitor the results.
There is no empirical evidence - scientific studies - that show that this diet will change you. The authors state that hundreds of thousands of people have been through it but have they studied what happens before and after - and showed us how much better it is than the diet that we already eat?
Finally, what about the Whole 30 could hurt you? Could it be detrimental to your health? I would argue that if you are unable to complete it - you could have an emotional reaction that could lead to more unhealthy eating. Why try to eat anything healthy when you can't do it? Hello, one dozen donuts!
What do you think of the Whole 30? Does my review help or hurt?