Why Does Weight Watchers Work?
Why does Weight Watchers work? I know there are many opinions on this program.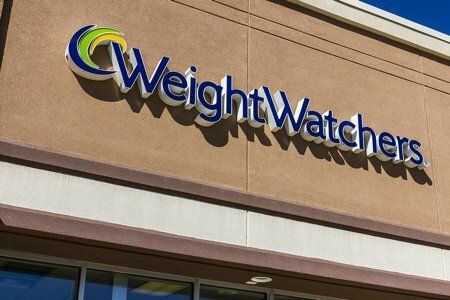 What I find interesting after years of observing Weight Watchers change and become more profitable is that their focus is no longer on "losing weight" or a "diet".
I have posted a lot about Weight Watchers and Snack Girl has a ton of comments on the program see Weight Watchers Review: Does it Work? and Weight Watchers New for 2017?.
Their program – Beyond the Scale – talks about how you are not a number (my guess is not your weight and definitely not your Social Security number) and that you can "live life fully".
I think Weight Watchers has always emphasized a lifestyle change that (hopefully) will be manageable for the longer term as opposed to a quick solution to drop 10 pounds.
The problem is that their success rate really isn't that great when you look at studies of the program. People lose weight (hurray!) but then they gain on average a third of it back after 2 years. It works and then it doesn't work.
Do I think it is worth trying? Absolutely! The program is evidence based (based on research) and when you find a great meeting with a supportive leader it can be life changing. There are a bunch of others struggling with weight loss and it can be liberating and fun to come together once a week to support each other.
Weight Watchers other option has been to employ coaches that you can call to help you with the program. I haven't tried this option but I think more help the better!
We all have different reasons for wanting to lose weight. I think the ones that truly motivate us our intrinsic. Want to run after grandchildren without your knees hurting? Want to change your diagnosis of pre-diabetes? Want to walk up stairs without breathing so hard? Losing weight will help with all of these.
Of course, if you need to look good at your sister-in-laws wedding – that can be a good reason to lose a few pounds. I wonder, though, after the wedding if you will be as motivated to stay away from the bakery section of the grocery store.
What do you think of Weight Watchers? Is it working for you?