Winner of Organic Tamari Roasted Almonds
April 15, 2011
The winner of the Organic Tamari Roasted Almonds is (via random selection) Mary A.!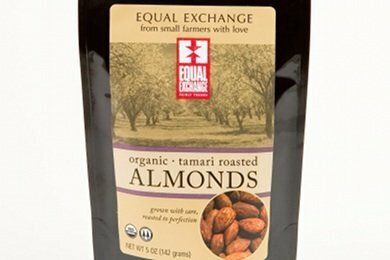 Mary A. commented:
I buy organic whenever my TIGHT budget can afford it. With 4 children, it is tough, but also important. I also try to buy local whenever possible.
Thanks, Mary. I know what you mean. Sometimes organic is WAY out of my price range - $10 bag of cherries anyone?
If you missed out on these and want to try them - check out Equal Exchange's store: Equal Exchange's Retail Web Store.