The 2013 Worst Food Of The Year
Snack Girl usually chooses a "worst snack of the year", but I decided to deviate from my usual post.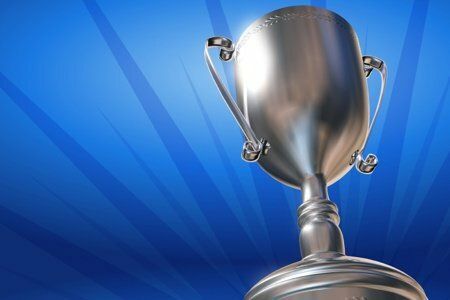 I decided to choose a "Worst Food of the Year" because this particular food is bugging me. You see, I spend a lot of time with a seven and nine year old and I find myself hating a particular food.
The "Kids' Meal" is my anointed Worst Food of The Year. What is sad is that it doesn't matter which venue I visit – I hate the Kid's Meal.
Obviously, there are the fast food chains. The horror of the 990 calorie kid's meal at Carl's Jr. makes McDonald's look good at a mere 645 calories. Mother Jones researched a bunch of the fast food meals here: Which Fast-Food Kids' Meal Is the Healthiest?
I believe Mother Jones is preaching to the choir when they post an article such as this – but it is important that someone research this food.
You can already guess that they suggested to make your own meal. But, amazingly, KFC Li'l Bucket won the calorie game with 570 calories per meal. A moderately active preschooler (age 2-5) should have less than 410 calories per meal.
My kids love the toy, the box, the cartoons, the FUN of this food. Remember, these are Snack Girl's kids. The same kids get fresh fruit in their lunch box and home cooked meals. Heck, I even cut their vegetables into cute shapes when they were toddlers. Argh!
Then, there are the chain restaurants and even local restaurants meals for kids. Soda, fries, small burger, grilled cheese, chicken fingers, pizza, quesadilla, or pasta with tomato sauce and that's it. Why are the choices the same for every place we go? Even my favorite BBQ dive serves deep fried chicken fingers to kids (and they don't feed them to adults)!
There are very few vegetables in these meals and most of time fruit isn't included either.
What if I was able to afford staying at a Four Seasons hotel? How about the Kid's Meal for lunch or dinner at one of the poshest hotel chains? Check out Four Season's Chicago Children's Menu. It features:
Homemade Chicken Breast Fingers, Ranch or BBQ Sauce and
Grilled Cheese Sandwich, WIsconsin Cheddar
 with Honey Ham
They must be great because they are "homemade" and they used "Wisconsin" cheddar instead of regular cheddar! I do give the Four Seasons credit for offering fresh fruit or carrot sticks instead of French Fries. Of course, if I am paying $1000 per night, I would expect they would offer carrot sticks.
Some of you are going to tell me to just put my foot down and tell them that they have to have the real food on the menu or stop taking them out (and I hear you). Sometimes, I set expectations before we go in and I help them decide to eat something better for them or simply different.
BUT, there are times I am just too tired for a fight and the waiters show up with placemats that the kids can decorate with the dreaded Kid's Meal already printed right there where they can read it!
ARGH!
Why is our national meal for children this bland, fatty, vegetable-free, mostly junk food? Can't we do better?
What is your nominee for worst food of the year?
---
Other posts you might like:
---

My picture here is supposed to resemble a mug shot. Yes, Hershey's Milk Shake you are in big trouble.
---

Take a good hard look at the plate of food above. What do you see?....
---