Air Fryer Beef Jerky
This air fryer beef jerky recipe is for all of those looking for a new project. If you are like me, you are looking for some new projects.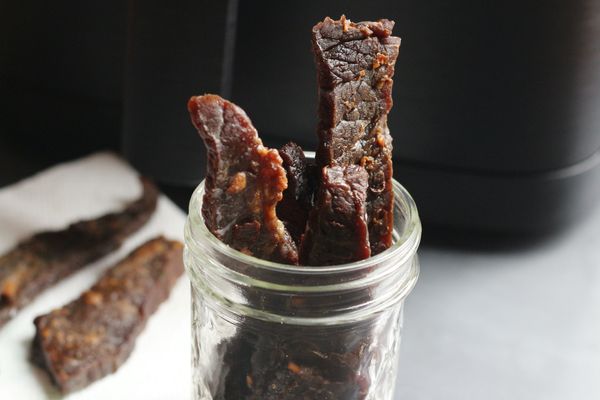 Why air fryer beef jerky? Beef jerky is one of those foods that I would buy at the convenience store for a snack because many of the high sodium content and the questionable ingredients (mechanically separated chicken?).
Jerky is simple lean meat that has been cut into strips and dried to prevent spoilage. We use marinades and flavorings to make beef jerky into something more interesting.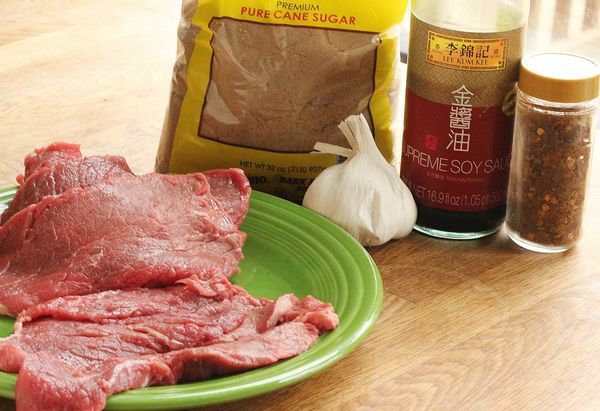 With this project, you will probably have all the ingredients on hand (soy sauce, garlic, and sugar) except for the beef.
I decided to use my Cosori Air Fryer because I have been having so much success with it. I made an air fryer Bloomin' onion and my family went wild!
When I first bought the air fryer, I thought I was going to return it after the review because I don't need yet another appliance (I own 2 Instant Pots and 3 slow cookers to name a few) but I have found air frying to be fun.
The Cosori air fryer does not have a "dehydrate" function like the Ninja air fryer but that didn't stop me from trying (it worked great).
The key to this recipe is to buy thinly sliced top or bottom round of beef.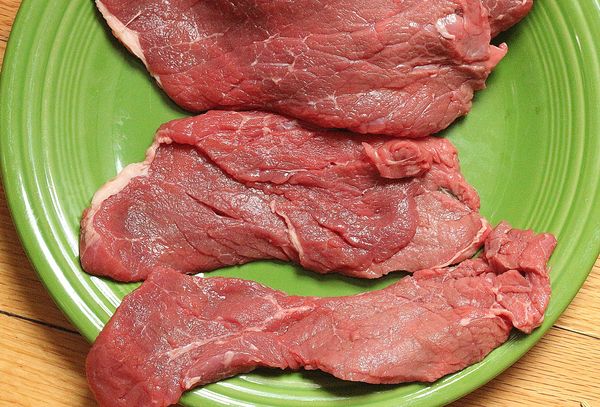 I say "buy" because most of us don't have knives that are sharp enough to slice beef thinly enough. I asked the butcher in my store to slice it into 1/4 inch slices and it was no problem for him.
You make the marinade and put in a gallon Ziploc bag or a shallow casserole dish. Leave the beef in it for 2 hours minimum.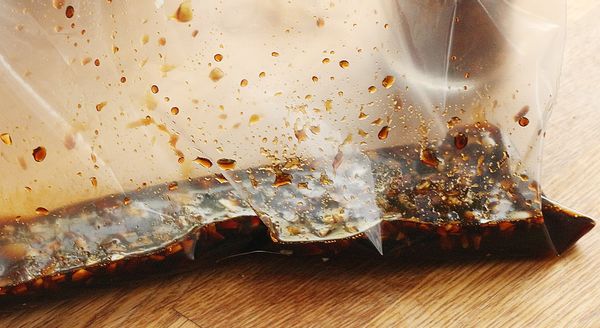 Finally, you air fry it in a single layer at 180 F for 90 minutes. The Cosori air fryer only allows you to set it for 60 minutes so I had to add another 30 minutes after it finished the first hour.
I made this air fryer beef jerky in two batches and the first batch was gone before I could photograph it. I had to hide the second batch from my family.
This beef jerky is so much better than what you can buy in the store. It isn't even comparable. It actually tastes like beef (not just salt) and you can take it for a quick snack when you finally leave your house.
Have you ever made air fryer beef jerky or any beef jerky?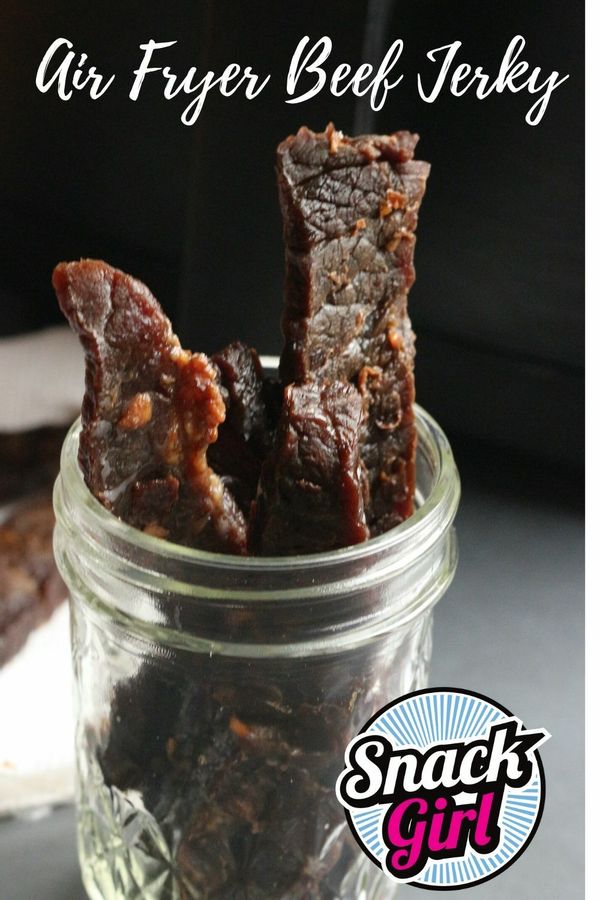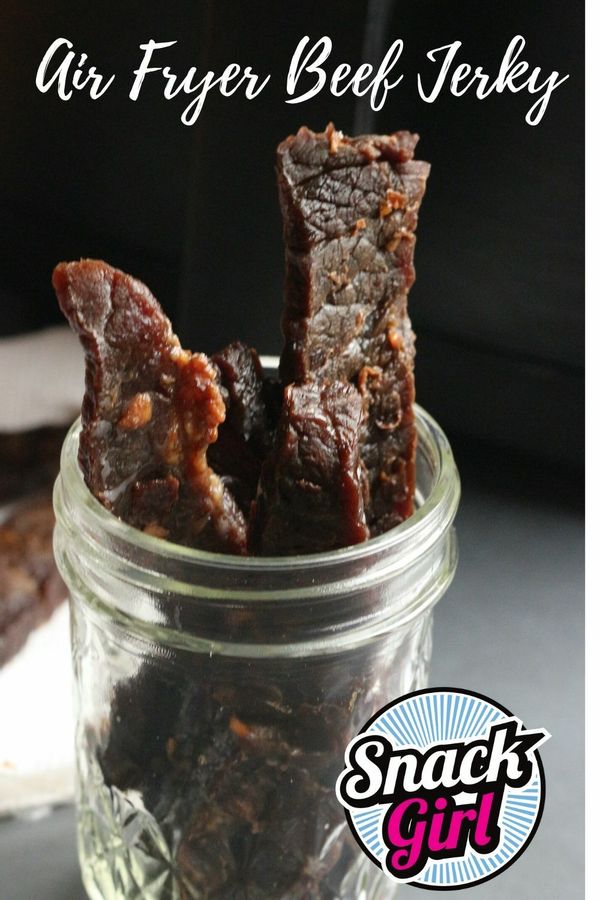 Air Fryer Beef Jerky Recipe
Makes 20 thin strips
Prep time: 5 min
Cook time: 90 min
Total time: 1 1/2 hours + 2 hours marination
Ingredients
1 pound beef round cut into 1/4 inch strips
1/4 cup brown sugar
1/4 cup soy sauce
1 teaspoon garlic, minced
1/4 teaspoon crushed red pepper

Instructions
Combine sugar, soy sauce, garlic and red pepper in a gallon Ziploc bag or shallow casserole. Add beef and shake bag to coat ensuring all the pieces are coated in marinade. Marinate in refrigerator for 2 hours.
Take strips out and place in the air fryer basket in one layer. Depending on the size of your air fryer you may need to do this in two batches.
Set temperature to 180 F and time to 60 minutes. When done, add another 30 minutes for a total of 1.5 hours.
Enjoy when cooled. Can be stored for eternity at room temperature.
Nutrition Facts
For one slice = 43 calories, 0.4 g fat, 0.2 g saturated fat, 2.7 g carbohydrates, 2.4 g sugar, 7.3 g protein, 0 g fiber, 200 mg sodium, 1 Green, 1 Blue, 1 Purple SmartPt
Points values are calculated by Snack Girl and are provided for information only. See all Snack Girl Recipes
Other posts you might like:
---

I bought this COSORI Air Fryer to review it for the holidays. People seem to love how these units air fry instead of deep fry.....
---

How do you make a blooming onion in an air fryer? It is not that hard and serves an important purpose.....
---
---
Get Free Email Updates! Yes please!
---