You Are Stuck In An Airport: What Are You Gonna Eat?
Snack Girl used to travel much more when she was cool. Now that she is boring, she flies maybe once a year.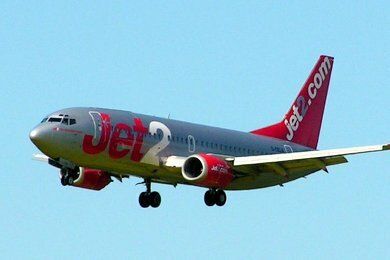 Over the holiday season, over 24 million people will be moving through our nation's airports and we all know what a nightmare it can be. Fogged in at SFO? Plane needs maintenance in ATL? How about missed your connection in ORD? Been there and done it.
Guess what happens? If you finished all the lovely food that you packed to take with you because you are a super healthy eater NOW you must forage. Or if you forgot to pack anything because you were running late (that would be me) and it is time to find something to eat.
This used to be a time when I would just give up and go to McDonald's because fast food was all that was there (and it was the least expensive option). This was back in the old days of plane travel when you could walk through security with large bottles of shampoo. Remember?
Something exciting has happened since the good old days. Last year when I flew through EWR (Newark), there was a fast food option that curled my toes. FAST FOOD FRESH SALAD!!
You walk up and have a choice between greens (spinach, lettuce, kale, etc.), add your favorite toppings (cucumbers, carrots, tomatoes, chicken, chickpeas.....), and then salad dressing. They will mix it up for you (or you can get it on the side) and have an amazing fresh salad.
This was the best airport food that I have ever had. It turns out that Newark Liberty International has won the top healthy food airport in the U.S.A. as deemed by the Physicians Committee For Responsible Medicine (see: 2012 Airport Food Reviews).
Frankly, I am proud of Newark and after my visit I was not surprised that they won top honors.
Anyone want to guess the worst airport to find a healthy meal? My mind went to Texas (sorry Texans), but Houston (4) and Dallas (7) were not as low as Atlanta, which ranked dead last (12).
Oooh, ATL, how many hours have I spent there breathing in stale air and wishing my plane would board? Why can't you serve more healthy food? You are last for the third year in a row!
The list, 2012 Airport Food Reviews, is a great resource because it gives the names of the venues and the food to order at them to get a healthy meal.
When I fly through SFO in February, I am planning to have the physician recommended falafel sandwich at Amoura Cafe. Doesn't that sound so much better for me than the double cheeseburger at Wendy's?
Yes, you can find something healthy at an airport. You just have to know where to look.
How do you deal with lousy food at airports? Please share.
---
Other posts you might like:
---

Okay, let's say you are like Snack Girl on a recent trip and forgot your snacks. You pull into a place like the one above....
---

Why is this baby upset? He is about to join the 42 million Americans that will travel for Thanksgiving....
---