Have You Tried Sprouted Bread?
Alvarado St. Bakery makes sprouted bread and you can find it all over the country.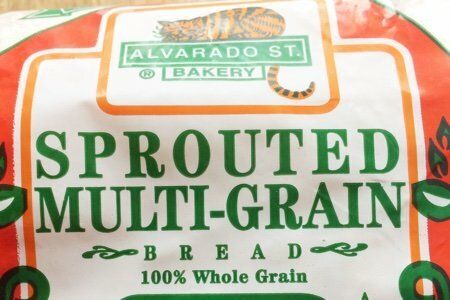 If it isn't on the shelf, you can find it in the freezer because it contains no preservatives. I keep it in my freezer to ensure it doesn't grow mold before I eat it all. What makes it special is that it is "flourless" bread. It is made with sprouted wheat berries instead of pulverized wheat berries (AKA flour).
The "sprouted" part means that it is less processed than its "flour" cousin. Honestly, I wouldn't have known it was made without flour except for the packaging. This bread is more nutritious than most breads on the market as it is packed with seeds. It is hard to find a slice of bread with 5 grams of protein.
Here are the ingredients:
Sprouted Organic Whole Wheat Berries, Organic Cracked Wheat, Organic Sunflower Seeds, Organic Flax Seeds, Soy Based Lecithin, Organic Corn Meal, Cultured Wheat, Organic Millet, Wheat Gluten, Filtered Water, Organic Oats, Organic Rye, Fresh Yeast, Sea Salt, Molasses, Honey
And the nutritional facts:
One slice is 90 calories, 0.5 g fat, 0.0 g saturated fat, 15.0 g carbohydrates, 2 g sugar, 5 g protein, 2 g fiber, 170 mg sodium, 2 SmartPts
It is a bit smaller and less fluffy than other commercial breads but it has a nice crunch when toasted. It doesn't taste like much, but shouldn't bread be about what you put on it? Avocado, anyone?
This bread will cost between $4-$5 per loaf depending on where you live (no nutrition doesn't come cheap) but that will make you savor it!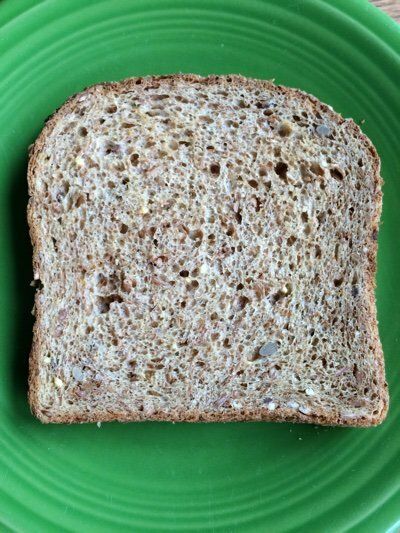 Find where you can buy it here: Alvarado Street Bakery.
Have you tried Alvarado St Bakery's Sprouted Bread? What did you think?
---
Other posts you might like:
---

America's favorite organic sliced bread – Dave's Killer bread - is sort of amazing.....
---

I am always looking for a loaf of bread that I can recommend without a doubt. Ezekiel bread is one of those breads....
---