Always Hungry? A New Way to Look at Sustainable Weight Loss
Dr. David Ludwig has been trying to help people lose weight for 20 years at a clinic at Harvard.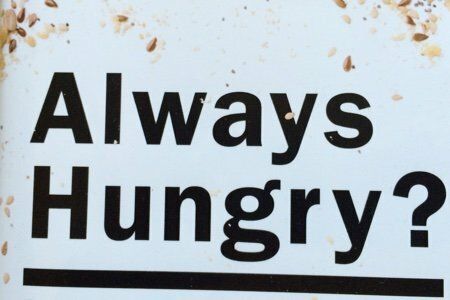 He is one of the many health professionals on the front lines of the obesity crisis and he has come out with a new book - Always Hungry? Conquer Cravings, Retrain Your Fat Cells & Lose Weight Permanently. This book is worth a read if you have been attempting to lose weight and been unable get it off and keep it off.
If you have read a lot of diet books – especially Atkins or The Zone – you are going to see a familiar theme. Ludwig advocates for more protein and fat in the diet and less processed carbohydrates. He even calls one of the phases of his diet "modified Atkins". I think it is modified in a good way because he includes fruit and vegetables.
His premise is based on the idea that counting calories does not help you lose weight. What does help you lose weight is the type of calories you eat. Huh? Why should that matter? His thesis is that a diet with highly processed carbohydrates contributes to weight gain even if you are eating less calories over all.
He did a study published in 2012 where the participants who were on a low-carbohydrate diet burned 325 calories more than the study participants on the high-carbohydrate diet – this is with the SAME NUMBER OF CALORIES.
Basically, if you could eat food that would help you burn calories, would you do it?
Half the book is an explanation of the problem of weight loss and his solution to that problem. The second half is a plan with three phases and recipes. I found the recipes to be simple and not all that different than the ones here on Snack Girl. They feature whole foods, recognizable ingredients, and are easy. There are no artificial sweeteners (hurray!) .
While I have not attempted any of the phases, I have tried to replace my processed carbohydrate breakfast (whole grain toast) with Dr. David Ludwig's banana, peanut butter shake. I really like the shake and now have been drinking it for a couple of weeks.
He says that eating in this way (less processed carbs) leads to a feeling of well-being and will lead you to have more energy. I believe it is worth a try!!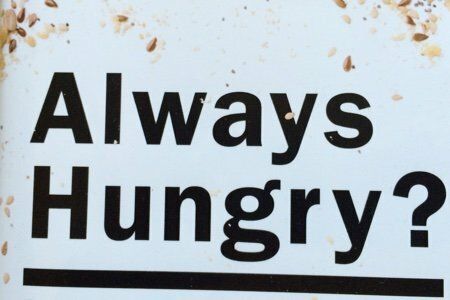 Peanut Butter Banana Power Shake
Recipe excerpted from ALWAYS HUNGRY? by David S. Ludwig, MD, PhD. Copyright © 2016 by David S. Ludwig, MD, PhD. Used by permission of Grand Central Publishing. All rights reserved.
Ingredients
1 fresh or frozen banana
2 to 3 tablespoons no-sugar-added- peanut butter or other nut butter
1 cup unsweetened soy or almond milk
2 ½ tablespoons 100% whey powder (1/2 serving, no sugar, flavors, or artificial ingredients added)
Dash of ground or freshly grated nutmeg
Instructions
Place all the ingredients in a blender and blend until smooth, about 30 seconds. Serve immediately.
Nutrition Facts
442 calories, 20 g fat, 37.0 g carbohydrates, 28 g protein, 5.0 g fiber
Points values are calculated by Snack Girl and are provided for information only. See all Snack Girl Recipes
---
$40.00 $17.64 Buy on Amazon.com
As an Amazon Associate, I earn from qualifying purchases.
---
---
Get Free Email Updates! Yes please!
---