Apple Oatmeal Bars: Make This a Fall Favorite
These apple oatmeal bars are for the crunchy leaves and crisp weather of fall. Don't you start craving oatmeal when you have to rake your lawn?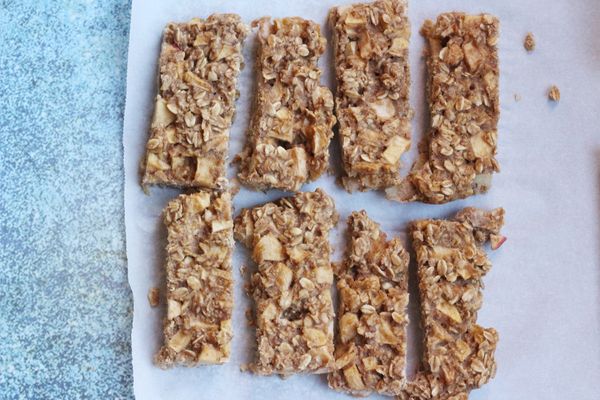 I do!! Here is my healthy baked oatmeal and my Crockpot oatmeal with old fashioned oats to help with fall cravings.
I have a new flower bed so I was out there with a new rake - trying not to destroy the bed as I scoop up all the leaves. This time of year it is a Sisyphean task but I don't give up.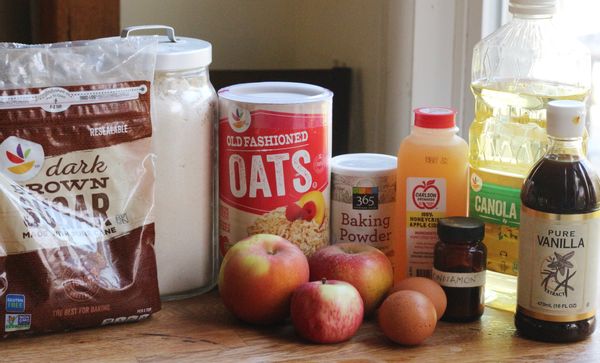 These bars are great if you have some apples hanging around in your house. I have been apple picking twice already (a great outdoor activity) and making everything apple.
I love the apple orchard. You can find me under the trees sampling all the different varieties of apples. Just when I think I have my favorite - I change it.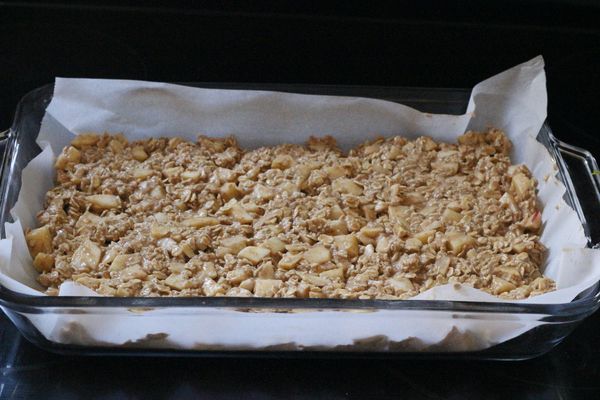 I use the parchment paper so I can easily lift them out of the pan. I have sort of fallen in love with parchment paper. It makes life so easy! I have had much less scrubbing to do since I started using it.
The apple oatmeal bars aren't really crunchy. They are like a chewy granola bar because of the apples and the egg. I find these a nice change. If you want them to be sweeter, add 1/2 cup of raisins when you add the apples.
Do you make any bars with apples? What do you make?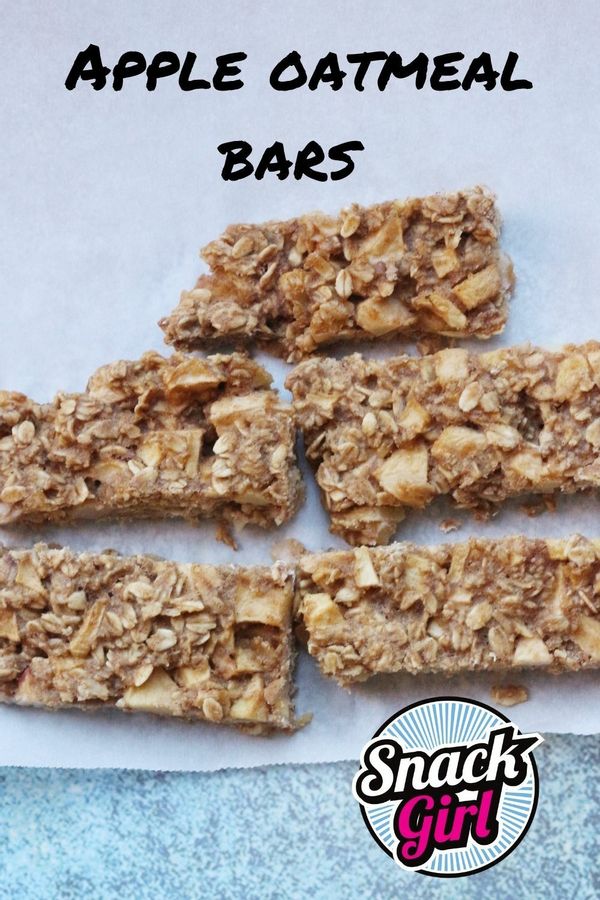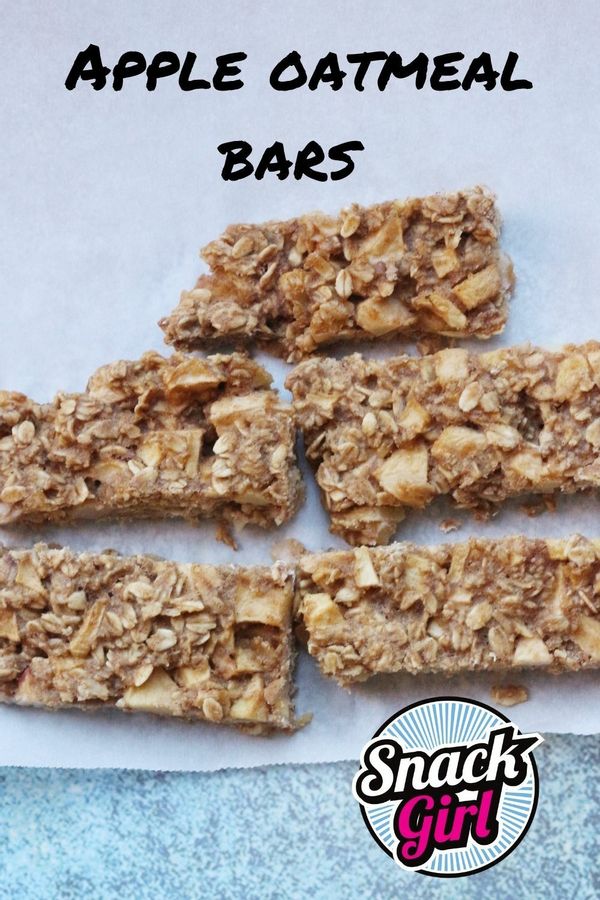 Apple Oatmeal Bars Recipe

Makes 16 bars
Prep time: 15 min
Cook time: 35 min

Ingredients
2 1/2 cups whole oats (old-fashioned)
1/2 cup whole wheat flour
1 teaspoon baking powder
2 teaspoons ground cinnamon
1/4 teaspoon salt
2 large apples, peeled, cored, and chopped
1 cup apple cider
1/4 cup dark brown sugar
1 large egg
2 tablespoons vegetable oil
2 teaspoons vanilla extract

Instructions
Heat oven to 350 F. Line a 9x13 casserole dish with parchment paper. Spray the paper with non-stick spray. In a large bowl mix together oats, flour, baking powder, cinnamon, and salt. To the dry ingredients add the apples, cider, sugar, egg, vegetable oil, and vanilla. Mix until well combined. Spread the oat mixture in the casserole. Bake for 30-35 minutes until browned on the edges. Let the bars cool. Using the parchment paper, lift the bars out of the pan and cut them into 16 pieces. Store in an airtight container.
Nutrition Facts
One bar: 76 calories, 2.4 g fat, 0.5 g saturated fat, 12 g carbohydrates, 4.8 g sugar, 1.9 g protein, 1.4 g fiber, 45 mg sodium, 2 Green, 2 Blue, 1 Purple WW SmartPts
Points values are calculated by Snack Girl and are provided for information only. See all Snack Girl Recipes
Other posts you might like:
---

Healthy baked oatmeal is always a hit in my house. It is like a muffin (and like a pudding).....
---

I am a big fan of Crockpot oatmeal with old fashioned oats AND steel cut oats. I like to grab whatever I have available when the weather is cold.....
---
---
Get Free Email Updates! Yes please!
---