Apple Peanut Butter Nachos
I eat a lot of apples and peanut butter. As Snack Girl, I am often asked about my favorite snack – and this is it.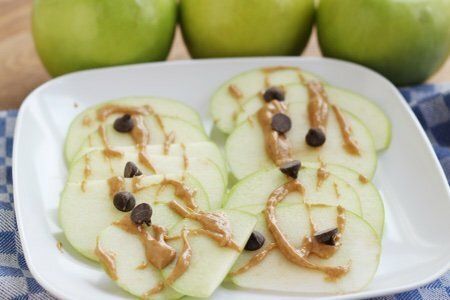 I saw this latest iteration on Pinterest and I couldn't wait to try it. All you do is slice the apple thinly, grab your jar of peanut butter, drizzle away, add some chocolate chips and your kids will go nuts.
They won't even notice that they ate an apple! It is amazing to me how little peanut butter and chocolate you need to make this seem like a big treat.
Try this with PB2 or your favorite nut butter (almond, sun butter, cashew) and skip the chocolate if you don't need it.
Be sure to call them "nachos" and everyone will line up to try them!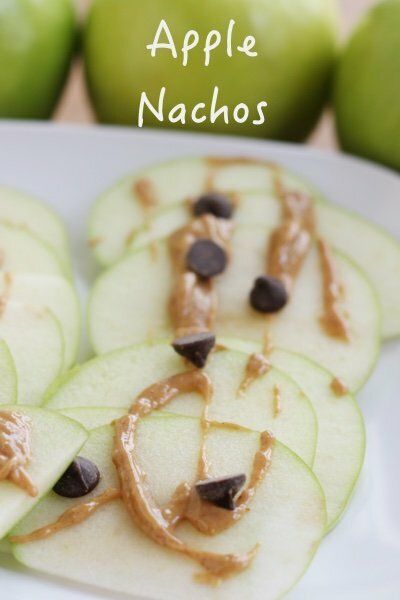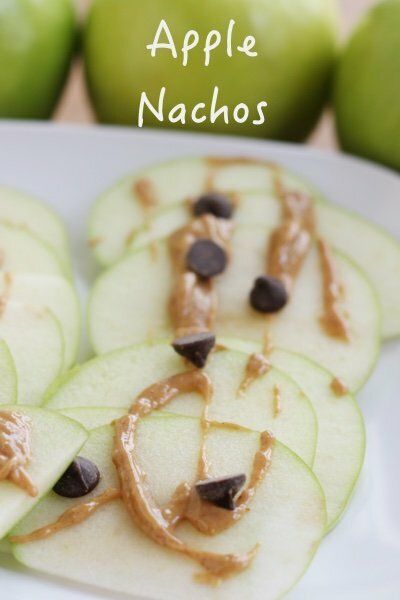 Apple Peanut Butter Nachos Recipe
Makes 1 serving
Ingredients
1 large apple
1 teaspoon all natural peanut butter (no sugar added)
1 teaspoon chocolate chips
Instructions
Slice apple thinly and lay on a plate. Drizzle peanut butter over apple and top with chocolate chips. Serve immediately.
Nutrition Facts
166 calories, 4.1 g fat, 1.3 g saturated fat, 33.9 g carbohydrates, 25.5 g sugar, 2.2 g protein, 5.8 g fiber, 29 mg sodium, 2 SmartPts
Points values are calculated by Snack Girl and are provided for information only. See all Snack Girl Recipes
Other posts you might like:
---

Are you ever looking for a treat which takes a minute and involves almost zero prep?...
---

Yes, I am a bit obsessed with my waffle iron. Sue me....
---
---
Get Free Email Updates! Yes please!
---