Easy Apple Strudel from A Fit And Spicy Life
Using apples in a recipe is always a great idea. This post from A Fit and Spicy Life is a delicious way to enjoy them for a sometimes treat.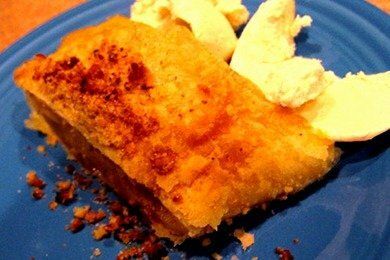 From A Fit and Spicy Life:
Dessert isn't something that I make all that often but I had been having a craving for something sweet. When I saw a recipe for Apple Strudel in the December issue of Cooking Light, I was hoping I had a winner!
---
Apple Strudel Recipe
(serves 10)
2 tablespoons butter
1/4 cup packed brown sugar
2 tablespoons fresh lemon juice
1/2 teaspoon ground cinnamon
1/8 teaspoon salt
6 medium Granny Smith apples, peeled and thinly sliced (about 2 1/2 pounds)
1 sheet frozen puff pastry dough, thawed
1/4 cup chopped walnuts
2 tablespoons granulated sugar

Preparation

1. Preheat oven to 400°.

2. Melt butter in a large skillet over medium-high heat. Stir in brown sugar, juice, cinnamon, salt, and apples. Cover, reduce heat, and cook 10 minutes or until apples are tender, stirring occasionally. Remove apples from pan; cool.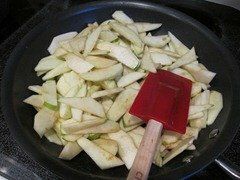 3. Roll pastry to a 15 x 12–inch rectangle (make sure you do this on a floured surface so it does not stick). Spoon apple mixture along 1 long edge of pastry; roll up jelly-roll fashion. Gently press seam to seal.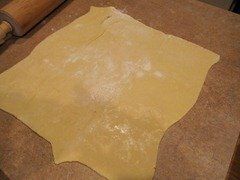 4. Place nuts and granulated sugar in a food processor; pulse until finely ground. Sprinkle strudel with the nut mixture, pressing gently. Place strudel on a baking sheet lined with parchment paper. Bake at 400° for 25 minutes or until golden. Let stand 5 minutes; slice.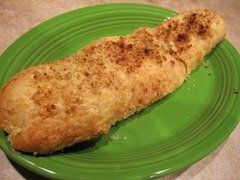 This tasted similar to a version my grandma makes but the cooking light spin is really good! The puff pastry was nice and flaky while the apples were tart.
Check out A Fit and Spicy Life for more about fitness, food, travel and wine. Melissa attempts to live a very full and exciting life while maintaining some sort of balance.
Do you have a healthy apple recipe? Please share.
Want to read about snacks?
Kale Chips
A Dip that Won't Kill You
Fun for kids to make and eat (adults too!)