Are KIND Bars Good for You?
Are KIND Bars good for you? I wish I could say eat them without caveats but it seems that almost none of bars out there are perfect.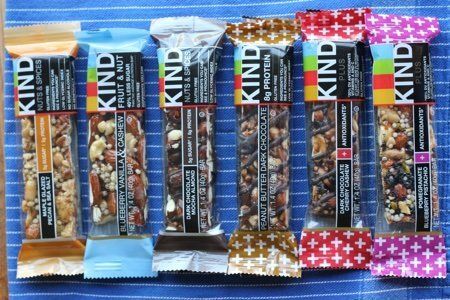 I keep looking for the best bars – read Are Luna Bars Good for You? and Are NutriGrain Bars Good for You? if you are looking for more advice.
I happen to like KIND because I think the concept is good. They stick together nuts and dried fruit with a little sugar. What could go wrong?
One thing that I have noticed is that KIND has a bunch of different bars. They keep cranking out the flavors so it can be hard to know which ones are the best.
My rules are that the bar should be around 150 calories and have less than 5 grams of added sugar to be considered "good for you".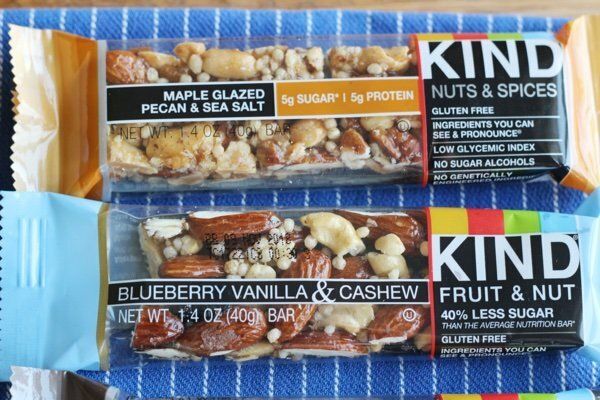 My favorites (and ones that I recommend) are the ones that have 5 grams of sugar in them. This is wonderful for any packaged snack. They say "5g of Sugar" on the front like the "Maple Glazed Pecan and Sea Salt". These are both delicious and an excellent choice.
The "Blueberry Vanilla & Cashew" advertises 40% Less Sugar than the average nutrition bar – which may still mean it has too much sugar. Here is the back of the package: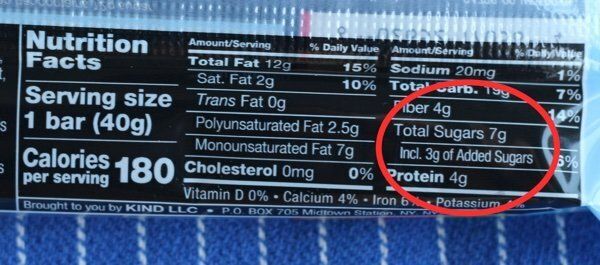 Do you see how it tells you there are three grams of added sugar? The bar has dried blueberries so you would expect some natural sugar. To me, this bar is a good choice.
All the bars are a bit different in their nutritional makeup. I wish they had ones that were only 150 calories but the lowest I can find is 180 (the blueberry vanilla and cashew). Here are the nutrition facts:
180 calories, 12 g fat, 2 g saturated fat, 19 g carbohydrates, 7 g sugar, 4 g protein, 4.0 g fiber, 20 mg sodium, 6 Freestyle SmartPts
KIND Bars are low in saturated fat but have a lot of fat from the nuts which helps to satisfy you when you are hungry. These are also good portion control because (unlike with a bag with nuts) you will probably eat only one bar.
KIND also features flavors such as Peanut Butter Dark Chocolate.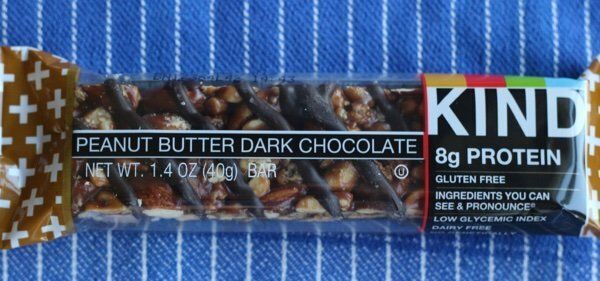 Does this look like a candy bar? I think that is the point of the marketing here. I wish there were things that said "peanut butter" and "chocolate" and were the best choices.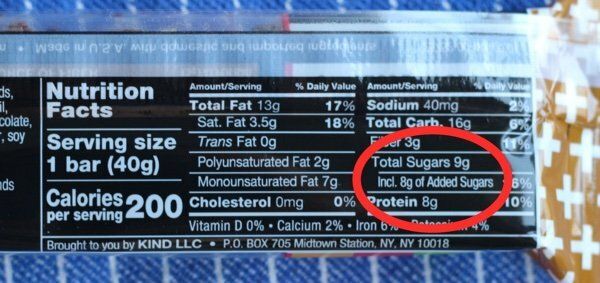 Alas, as you can see there are 8 grams of added sugar which makes this not as good a choice. This is far better than a Snickers though (if you are looking for a replacement).
This dark chocolate mocha almond bar features only 5 grams of sugar and I think it is a good choice.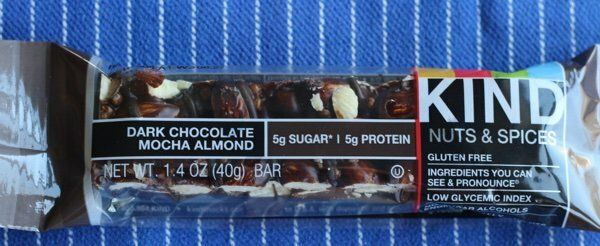 I would advise not to get your hopes up about the "chocolate" or "mocha" part of the bar because they not feature prominently in the taste. Mostly this tastes like almonds.
KIND Bars are about $2 each and if I am travelling, I will always have one in my bag to stop me from buying crap on the road or in the airport. They are also a good breakfast for when I have no time (but only the low sugar ones).
Do you like KIND Bars? Which are your favorites?
---
Other posts you might like:
---

LUNA BAR is marketed exclusively to women as a healthy choice. Can a flavor like chocolate cupcake be healthy?
---

Are NutriGrain Bars Good For You? These bars by Kellogg's can be found in the breakfast aisle next to the cereal....
---