Baby Kale Salad
This baby kale salad is for all the kale haters out there. I know you read this website even though I keep trying to sell you kale.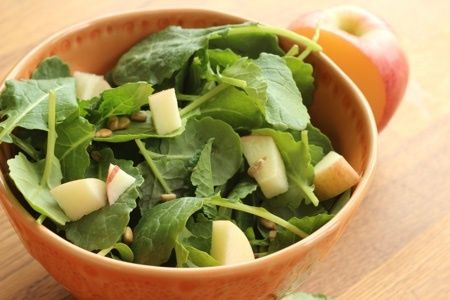 Why do I do it? Have you check out the nutritional information on kale?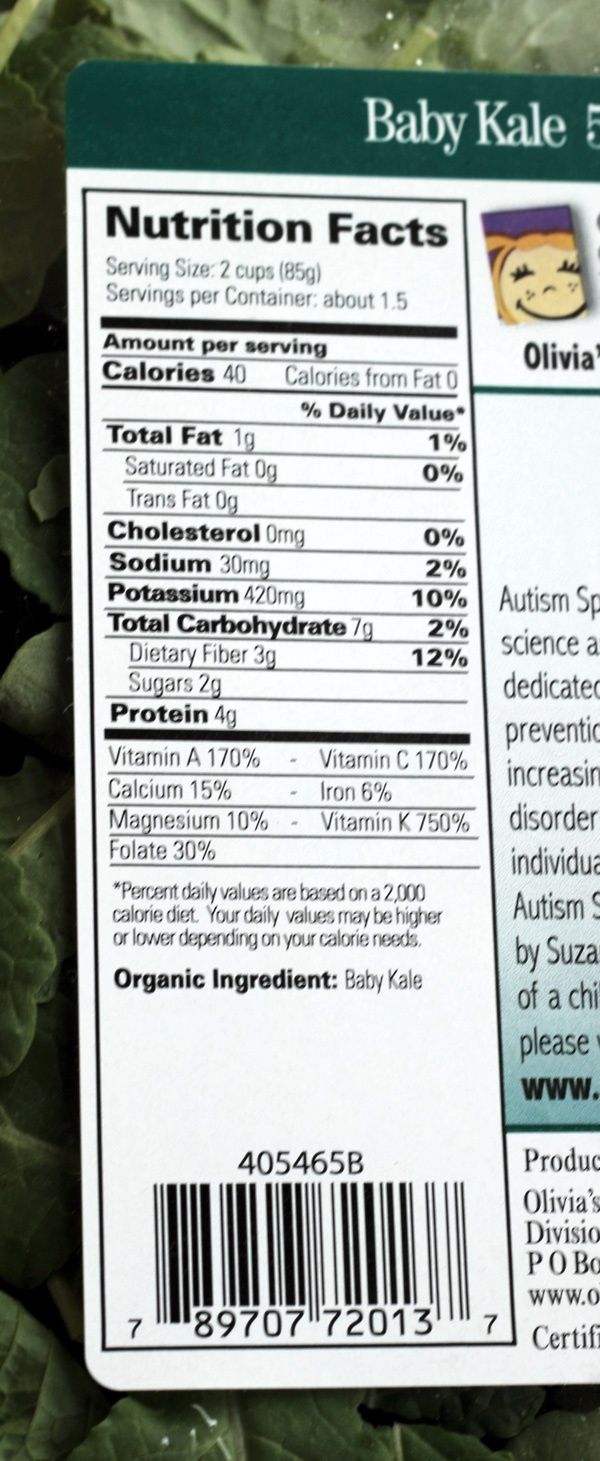 Two cups of baby kale contains 3 grams of fiber, and 15% of the daily requirement of calcium and vitamin B6 (pyridoxine), 10% of magnesium, 170% of vitamin A, 170% of vitamin C, and 750% of vitamin K.
How can you go wrong? Usually, I try to sell you regular grown-up kale see: raw kale caesar salad and best kale salad.
Today, we will talk about baby kale. It is not wearing diapers (in case you were wondering).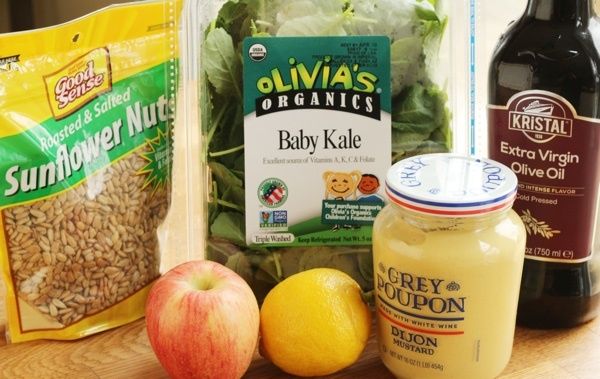 What is baby kale? Simply put, it is kale that is picked before it grows into the huge leaf that you must strip off the stem before you eat. It is a great kale alternative for those who find regular kale too tough to eat.
You see how nice and leafy this looks?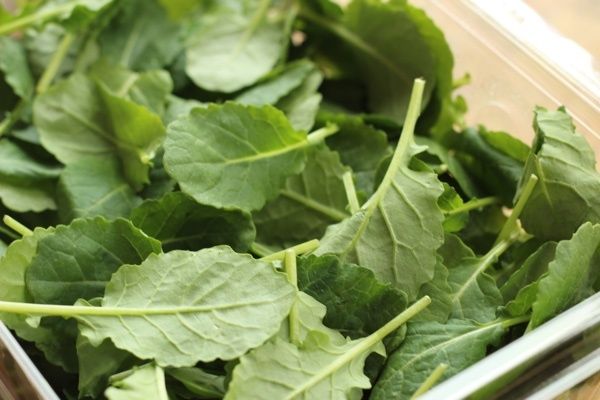 I found it next to the lettuce, arugula, and spinach. It is pre-washed so it is SO EASY. You really have no excuses not to try it.
It does taste like kale, but I find the flavor a bit mellower than the adult version and it is much easier to chew.
This salad includes an apple as a contrast to the more bitter kale. This is a mostly savory salad with a little bit of sweet crunch.
I included sunflower seeds to bring up the nutritional value even more. Any time you add a seed - you are adding a punch of nutrients that your body will love. They also make your salad much more interesting and all you have to do is toss them on there.
Have you tried baby kale? What did you think of it?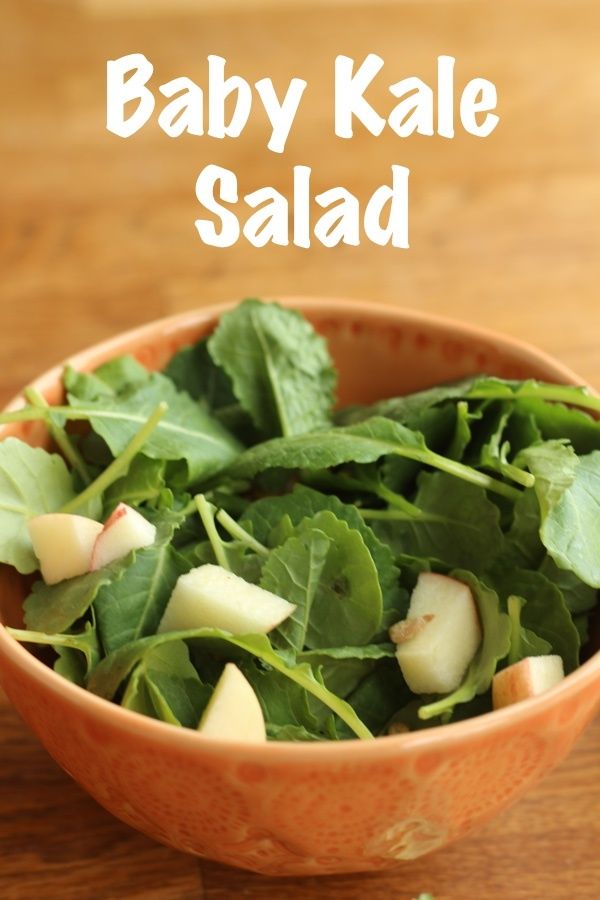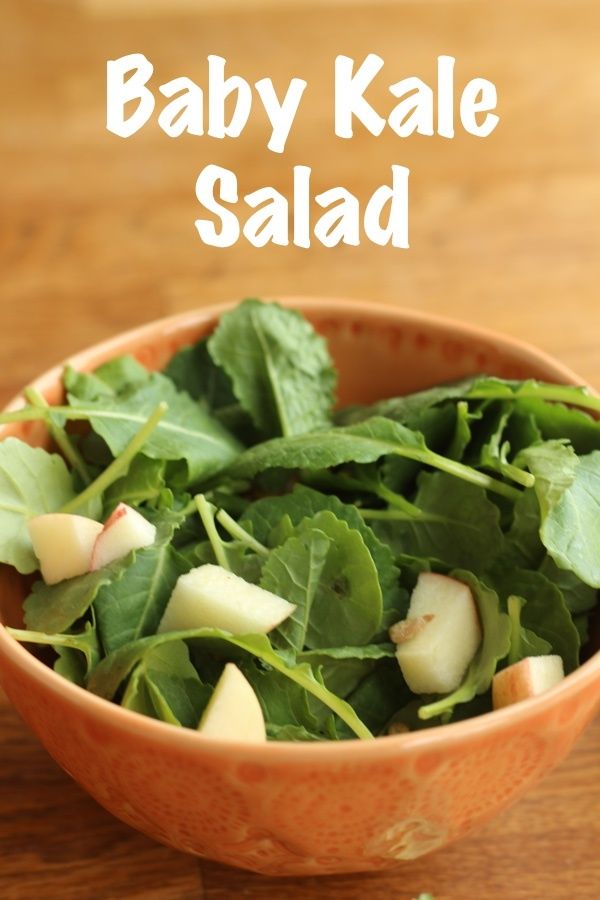 Baby Kale Salad

For two servings

Ingredients
4 cups baby kale
1 apple, diced
2 tablespoons sunflower seeds, salted

For dressing:
1.5 tablespoons extra-virgin olive oil
2 teaspoons Dijon mustard
1 tablespoon apple cider vinegar
salt and pepper to taste

Instructions
Put kale and apples in a large bowl. Mix olive oil, mustard, vinegar, and salt and pepper in a small bowl. Pour dressing on salad and toss. Add sunflower seeds and serve immediately.
Nutrition Facts
260 calories, 13.4 g fat, 1.6 g saturated fat, 34.3 g carbohydrates, 11.8 g sugar,7.1 g protein, 7.1 g fiber, 128 mg sodium, 4 Purple, 4 Blue, 4 Green 4SmartPts
Points values are calculated by Snack Girl and are provided for information only. See all Snack Girl Recipes
Other posts you might like:
---

Raw kale Caesar salad will change your mind about romaine lettuce being the king of Caesars....
---

Kale is on every list for "healthiest vegetable". Many of you hate it or will never try it....
---
---
Get Free Email Updates! Yes please!
---