Baked Eggs in a Muffin Tin **VIDEO**
Have you ever tried to baked eggs in a muffin tin? The result will stop you from buying a fast food breakfast.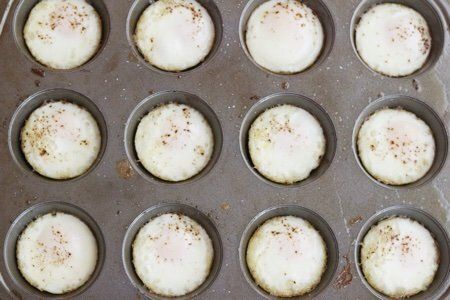 I have made eggs in mugs and tried them in microwave egg cookers. One time, I tried to bake whole eggs in the oven to see if it was an easier way to make hard boiled eggs (it was not).
This technique is so simple that I should have thought of it! All you need is eggs, a muffin tin, and non-stick spray.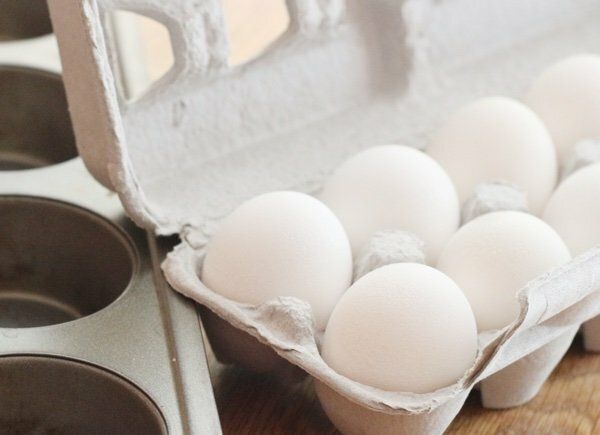 You coat the tin liberally with non-stick spray and then you crack the eggs one by one into the tin. Bake at 350F for 17 minutes for a hard yolk and you are done!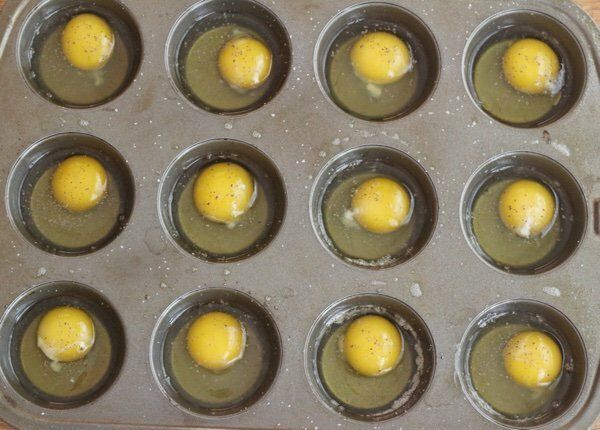 I loved the way these tasted with my fresh tomato ketchup. The outside of the egg was a little crispy, which my son liked.
My husband said he likes fried eggs better but he is super picky about his eggs.
These are like the eggs you find in the middle of an egg mcmuffin – which makes sense since you make them in a muffin tin. Stuff one between a whole grain English muffin and you will have a quick breakfast for a fraction of the cost of the McDonald's version (you will also avoid the salty bacon and American cheese).
My son likes his with a little cheese. I slice some cheddar, put it on top of the egg, and heat in the microwave for 20 seconds until the cheese melts. I toast an English muffin. He has declared these better than McDonald's Egg McMuffins. Hurray!
You can also customize these by added salsa, mushrooms, green onions, peppers, or whatever you like in you eggs.
I like them "au natural" because they are like hard boiled eggs. You can chop them up and add them to a salad or make an egg salad with them WITHOUT HAVING TO PEEL THE EGG.
How cool is that?
These store well in the refrigerator in an airtight container for about 4 days.
WATCH THE VIDEO ☺
My plan is to make this on Sunday and then my family can grab them for an easy breakfast or snack. This is a great addition to my Healthy Breakfast Snacks list.
Have you tried to bake eggs in a muffin tin? What did you think?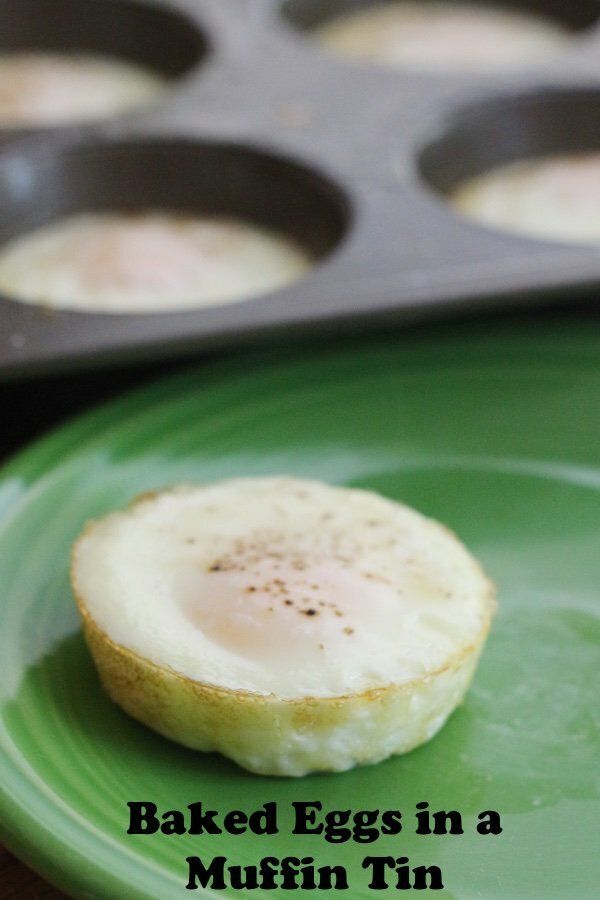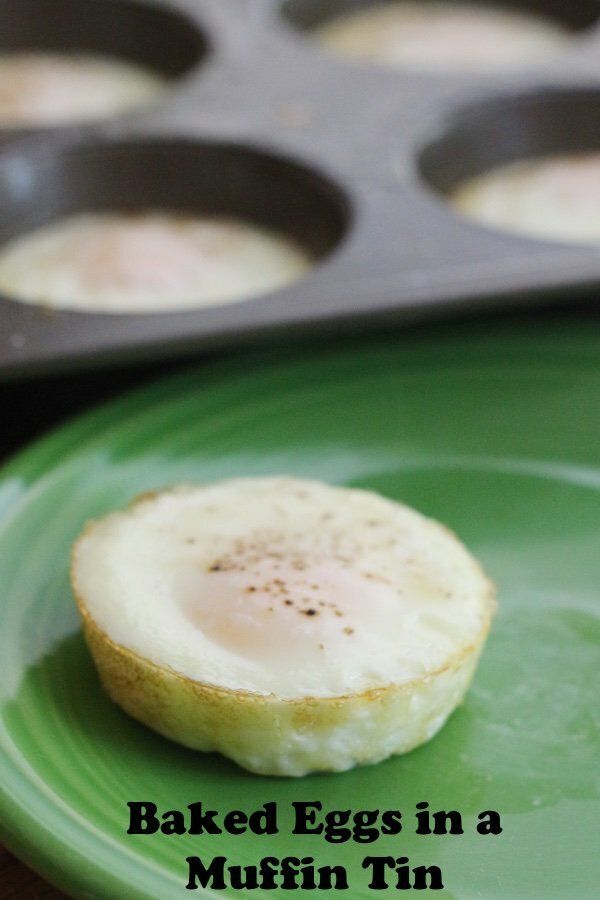 Baked Eggs in Muffin Tins

Makes 12 eggs

Ingredients
12 large eggs
non-stick spray (I use olive oil or canola oil)

Instructions
Heat oven to 350 F. Spray a 12 well muffin tin liberally with non-stick spray. Crack one egg in each well and add salt and pepper (if desired). Bake for 17 minutes or until egg yolk is set. Serve immediately or store for a later meal.
Nutrition Facts
For one egg = 74 calories, 5.0 g fat, 1.5 g saturated fat, 0 g carbohydrates, 0 g sugar, 6.3 g protein, 0 g fiber, 70 mg sodium, 0 SmartPts
Points values are calculated by Snack Girl and are provided for information only. See all Snack Girl Recipes
Other posts you might like:
---

Some of you may have too many tomatoes right now, wouldn't you like a fresh tomato ketchup recipe?....
---

Breakfast is the meal that can throw you off course for an entire day – but not if you eat these healthy breakfast snacks....
---
---
Get Free Email Updates! Yes please!
---