When Less Fat Does NOT Equal Fewer Calories
Snack Girl happens to LOVE baked potato chips. My favorite brand, Cape Cod, managed to take out the fat without killing the taste.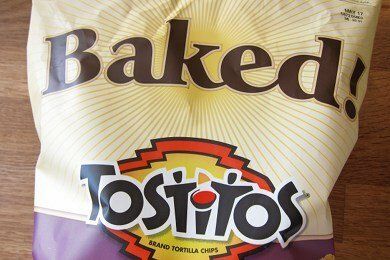 This change meant that instead of 12 chips for 130 calories, I could eat about 23 chips! (one ounce size of chips)
So, I was seriously thrilled to see that Tostito's scoops had come out in a "baked" variety so that the calories were reduced.
Snack Girl has a bit of a history with Frito-Lay. After a Snack Girl guest criticized their marketing campaign see: What Everyone Needs to Know About Tostitos - Frito-Lay actually responded see: Frito-Lay Responds To Snack Girl.
So, it is with trepidation that I point this out: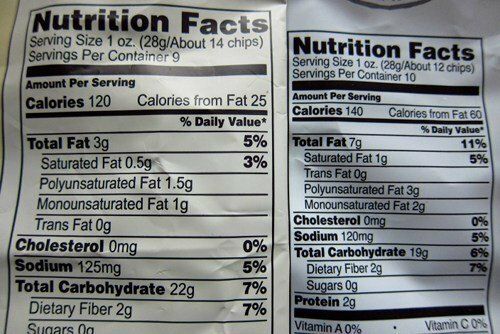 The package on the left is the Baked Tostitos and the package on the right is the regular Tostitos.
What? 50% less fat means just a difference of TWENTY calories! Waaaah!
Man, that totally (expletive).
I know that there are people out there who are going to buy this chip and feel good about their choice. Unfortunately, baking a Tostito doesn't magically change it into a healthy snack.
For Weight Watchers members, there is a one point difference between the two chips (baked is 3 Points+ and regular is 4 Points+). But, I was hoping for a bigger difference.
There is a taste difference between these two, and you can guess which one tastes a little bit like cardboard (baked). My view is it isn't worth the 20 calories to give up the tastier chip.
Tostitos scoops are a treat that is best served with a healthy salsa. Honestly, 12 chips for 140 calories isn't that bad for a snack. But, most of us eat more than 12 (I am looking at myself in the mirror :).
What do you think of Baked Tostitos?