Baked Yellow Squash
This recipe for baked yellow squash also includes some green squash (mainly for color).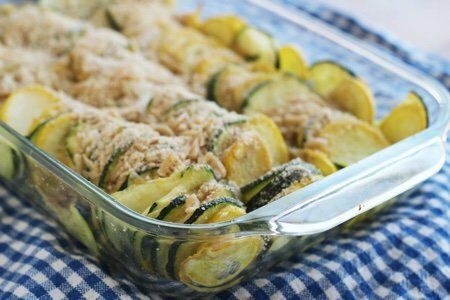 It is a different take on my very successful roasted summer squash recipe (but it is a little more work).
I find that this is a great lower calorie replacement for those of us who like potatoes gratin (potatoes with cream, cheese, and bread crumbs). Summer squash has less calories than potatoes and is quite sweet on its own.
I also like to core out my squash and make Mexican zucchini boats.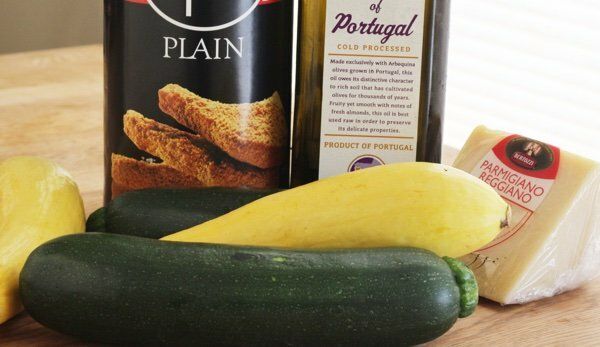 This dish can be very pretty if you are more patient than I am. I use my Cuisinart to slice up the squash and that saves time. You can use a sharp knife or a mandolin slicer if you have one.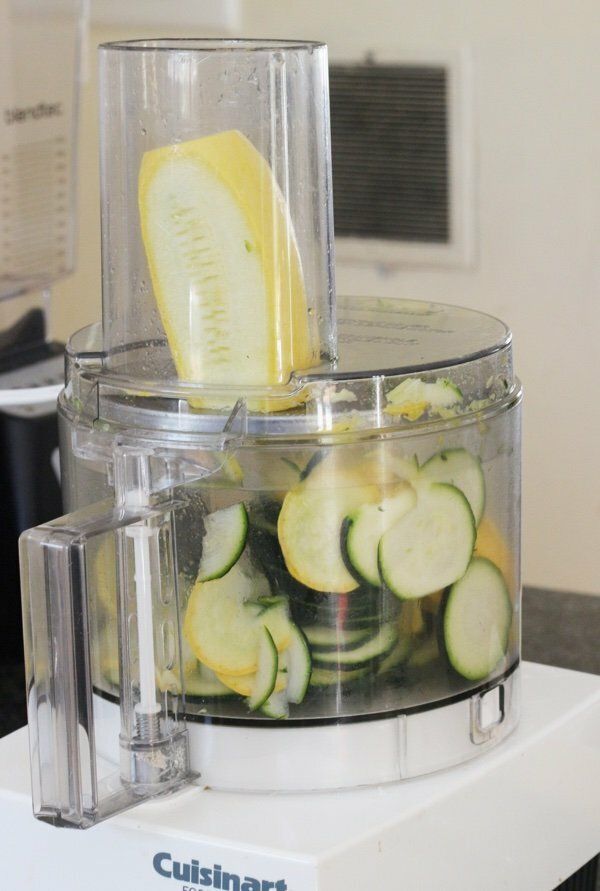 But, then you can make a pretty pattern with the squash slices and, while I tried, I am sure other food bloggers would do a better job.
This could be a truly pretty side to bring to an Easter brunch or any event where you want to impress with vegetables.
I know! It is SO much easier to impress with cupcakes. I get it. But you can't only eat cupcakes.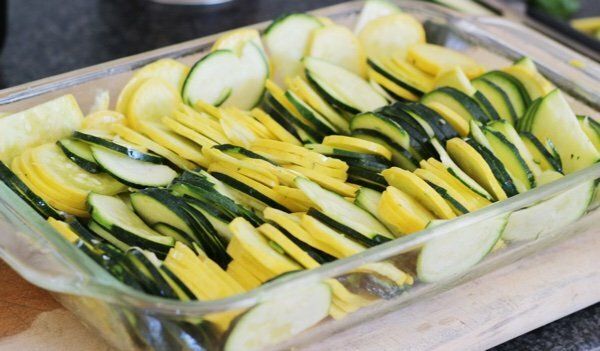 I will say that once I start eating this, I find it very hard to stop. Why would you need to stop for only 122 calories per serving? I preferred this dish at room temperature to super hot.
If I cover things in cheese and breadcrumbs my children will at least try it. My daughter liked it (and my son did not).
This goes well with grilled fish, chicken, or steak. Soon steak and squash will be on the menus of all the finest steak houses in the nation and no one will eat the lowly potato any more. Low carb fanatics eat everywhere!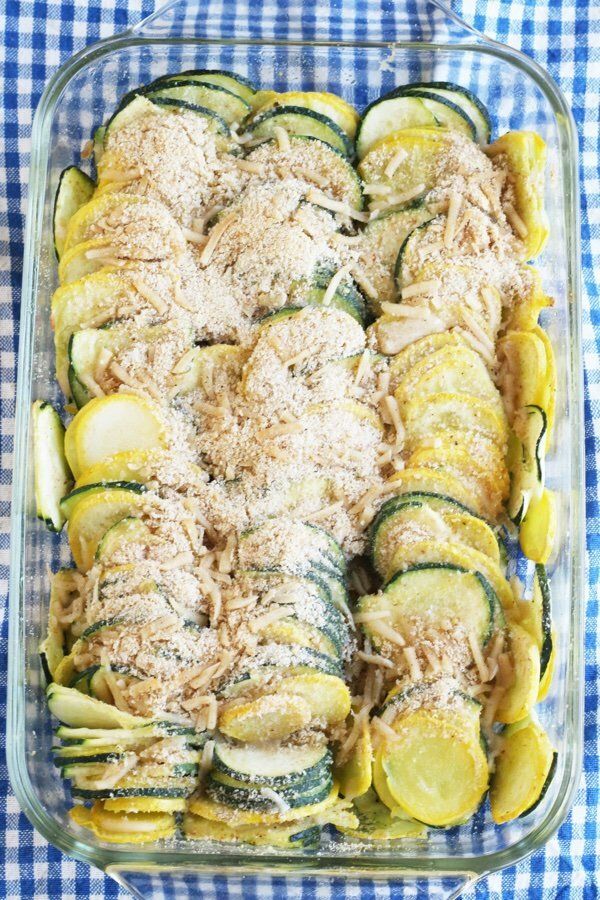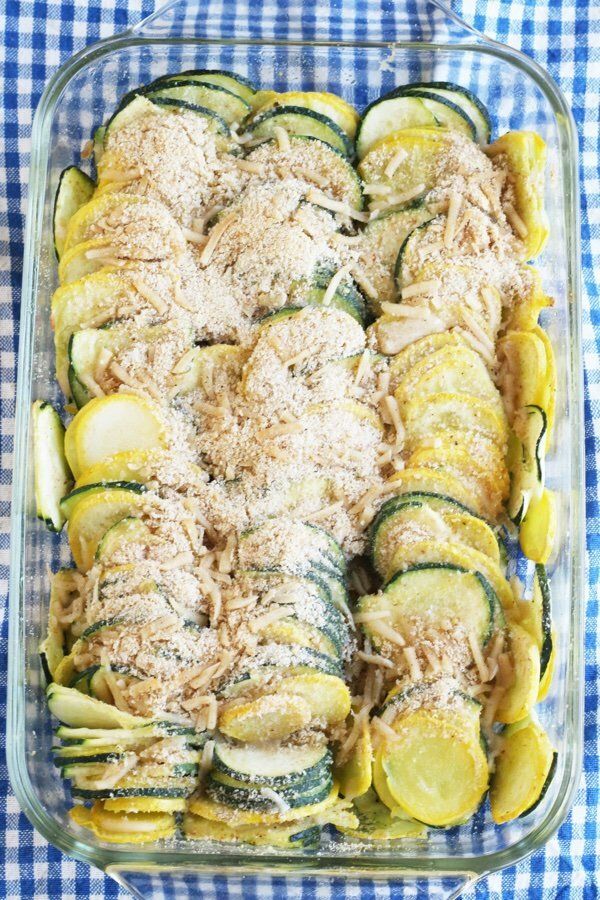 Baked Yellow Squash Recipe

Makes 6 side dish servings

Ingredients
2 pounds summer squash (yellow, green, or yellow and green)
2 tablespoons extra virgin olive oil
¼ cup grated Parmesan cheese
1/3 cup bread crumbs
½ teaspoon salt
¼ teaspoon ground pepper

Instructions
Heat oven to 350 F. Remove the stem ends of the squash and slice thinly using a mandolin attachment to your food processor or a sharp knife. Mix sliced squash in a bowl with olive oil.
In a small bowl, mix Parmesan, bread crumbs, salt and pepper. Place squash in a 9x12 inch casserole, sprinkle with bread crumb mixture, and cover with foil. Bake for 40 minutes. Remove foil and bake another 5-10 minutes until bread crumbs look toasted.
Nutrition Facts
122 calories, 7.4 g fat, 2.2 g saturated fat, 10.6 g carbohydrates, 5.7 g sugar, 5.3 g protein, 1.8 g fiber, 328 mg sodium, 3 Freestyle SmartPts
Points values are calculated by Snack Girl and are provided for information only. See all Snack Girl Recipes
Other posts you might like:
---

Summer squash, unlike winter squash, doesn't have to be peeled. It arrives ready to go (which is my type of squash)....
---

Mexican zucchini boats are for those that love burritos but not burrito tummy. You know what I am talking about!....
---
---
Get Free Email Updates! Yes please!
---