America's favorite fruit
Americans are bananas for bananas! They are the most consumed fruit in the United States and the world. I guess that is because they are sweet, consistent in flavor, easy to carry around, and found in almost all food stores.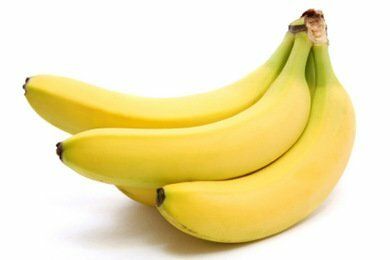 As you probably know, bananas range quite a bit in size. A 6 inch banana is equivalent to under 100 calories. Bananas are incredibly nutritious, have lots of fiber, and come in their own packaging. They are a wonderful anytime snack that will fill up with things your body needs.
You might have noticed that you can buy both organic and fair trade bananas at the store. If you are on a tight budget, I do not recommend buying organic bananas. The fruit itself is shielded from pesticides by its thick skin.

Please do promote organic farming if you have the cash because the use of commercial fertilizer and pesticides is not good for the environment. Fair trade bananas come directly from growers, not the big banana growing companies. Check out their cause here: http://www.coopamerica.org/programs/fairtrade/products/bananas.cfm
Are you are really hungry? Then slather some peanut or almond butter on your banana to make it more delicious.