The Best And The Worst Pasta Sauce
Have you ever tried to go down the aisle in your supermarket and there is some strange woman with her cart in the center blocking everything?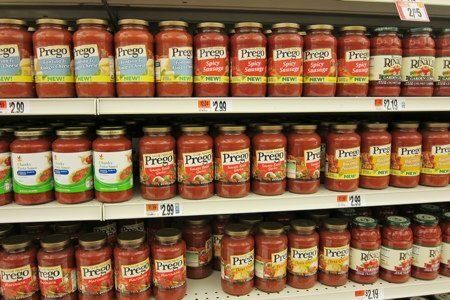 Yes, that was me for about 30 minutes as I waded through the liquid jungle of pasta sauce. Wow. There are so many choices!!
I went back in 2017 and wrote this post - Low Sugar Tomato Sauce - check it out for a review of the latest brands.
(I also could be found in the pasta aisle when I compared whole wheat versus regular pasta.)
A few things about my picks:
I compared jars (not cans and not the fresher products in the coolers).
I tried to pick ones that are available nationwide.
I aimed for a low price point ($2-$3.50 per jar).
Now for the best sauce that I could find in my very scientific search: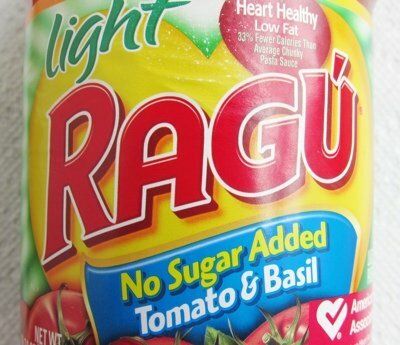 Why did I like this? I hate sugar in pasta sauce. It makes it taste like ketchup. When you don't add sugar, it tastes better AND it makes it lower in calories. This one was lower in fat as well and the amount of sodium was a good 50-100 mg per serving less than many of the other brands.
For ½ cup:
60 calories, 1 g fat, 10 g carbohydrates, 6 g sugar, 2 g protein, 2 g fiber, 320 mg sodium, 1 Points+
INGREDIENTS: TOMATO PUREE (WATER, TOMATO PASTE), DICED TOMATOES IN PUREE, ONIONS, SALT, OLIVE OIL, GARLIC POWDER, ONION POWDER, SPICES, BASIL, NATURAL FLAVOR.
I wish they used actual garlic instead of garlic powder, but what can you do? This tasted good to me and I am glad that I found it (because I will use it).
Now for the worst sauce. My criteria was too many calories, grams of saturated fat, and milligrams of sodium. We could all use less of these, no?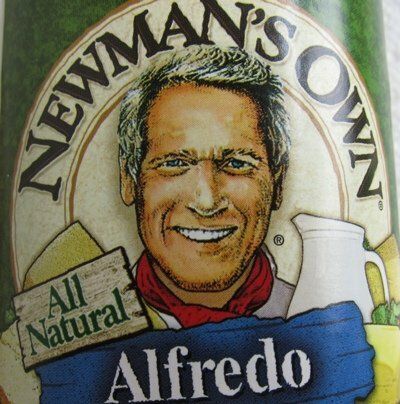 Paul, I know you are dead, but what is going on? Your philanthropic food company just made Snack Girl's worst list. Check this out: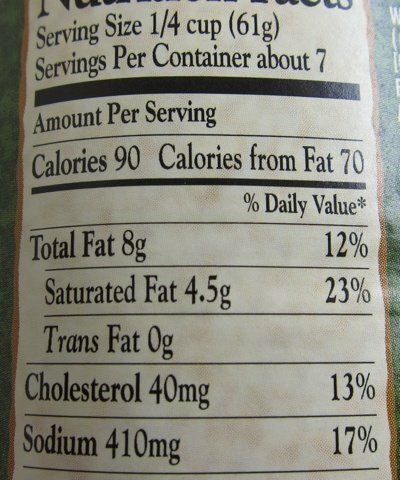 The serving size here is ¼ cup. Get out your ¼ cup measure and ask yourself if this is how much alfredo sauce you would eat. I HATE comparing stuff like this because I have to do math in my head.
Here are the nutrition facts for ½ cup:
180 calories, 16 g fat, 6 g carbohydrates, 2 g sugar, 2 g protein, 0 g fiber, 820 mg sodium, 5 Points+
Obviously, comparing a tomato based sauce to cream based sauce wasn't really fair (sorry, Paul). Newman's Own was the worst of the alfredo sauces.
Perhaps, I will stand there again and find the worst tomato sauce (too many grams of sugar, fat, and sodium). I definitely will not wear heels because it will take a while.
Check out my Pasta and Zucchini Recipe if you want to skip bottled sauce all together and create a fast, delicious option.
What is your favorite pasta sauce?
---
Other posts you might like:
---

---

Snack Girl rarely eats her pasta from a can. Pasta is one of those foods that is ridiculously easy to cook....
---