Beyond Meat Burger Review
This Beyond Meat Burger review is for those of us looking to changed it up. Some plant-based burger patties have been showing up at Burger King (and selling out).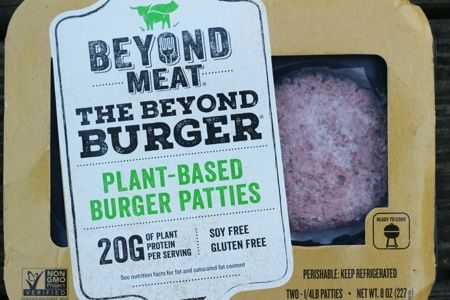 What are they?
They are not your typical vegetarian substitute for meat like my Mushroom Lentil Burgers or my Portobello Burger.
These Beyond burgers are trying to mimic an actual beef hamburger.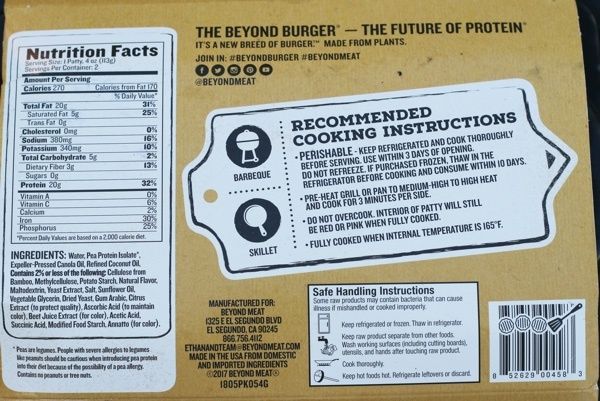 How do they do it? I'm not exactly sure but one fact that I noticed right away was that this burger has 20 grams of fat (5 grams of which are saturated). The saturated fat is from coconut oil and is not the same as the saturated fat you would find in beef.
What I find really interesting is that the nutritional make-up of the 4 ounce Beyond burger versus an 85% lean beef burger isn't that different.
Beyond Burger:
Four ounces = 270 calories, 20 g fat, 5 g saturated fat, 5 g carbohydrates, 0 g sugar, 20 g protein, 3 g fiber, 380 mg sodium, 8 Freestyle Smt Pts
Beef Burger:

85% Lean Meat, Four ounces = 284 calories, 17 g fat, 7 g saturated fat, 0 g carbohydrates, 0 g sugar, 29 g protein, 0 g fiber, 81 mg sodium, 8 Freestyle Smt Pts
Obviously, if you want to mimic meat it doesn't hurt to have the about the same fat and protein content.
Here is the Beyond Burger thawed: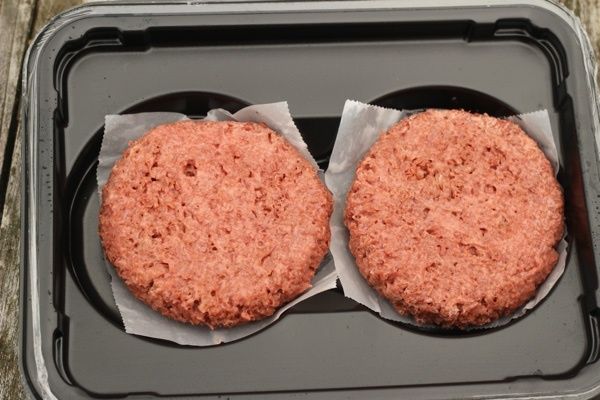 You are supposed to thaw it before cooking and as you can see it is red like meat. They use annatto - a natural red dye and beet juice extract to get the color.
It is made with pea protein isolate (no soy or gluten), canola oil, and coconut oil. There is a little cellulose from bamboo and other stuff but I don't have a problem with the ingredients.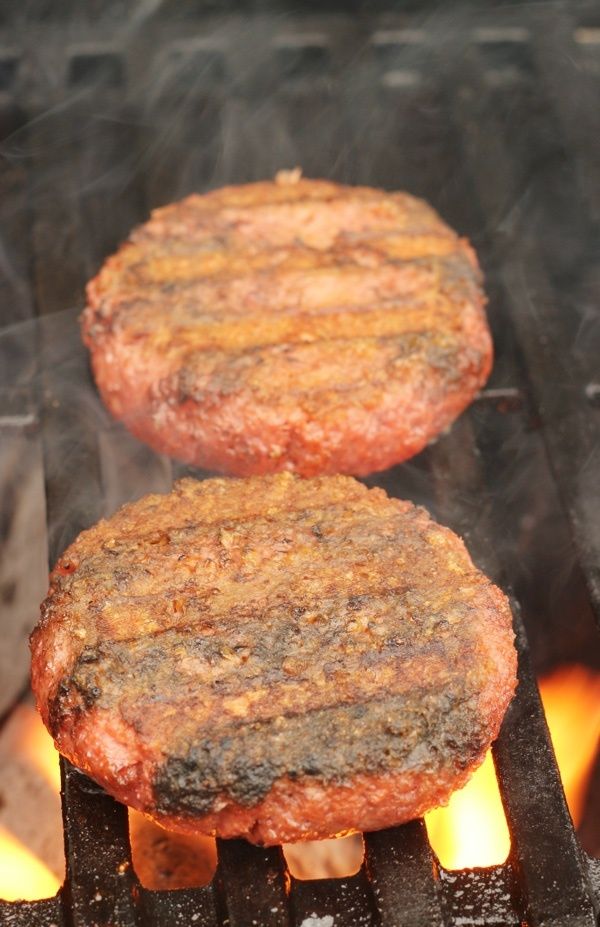 It does grill up like a burger and was easy to cook. This is as easy as any pre-made meat burger you can find at the grocery store.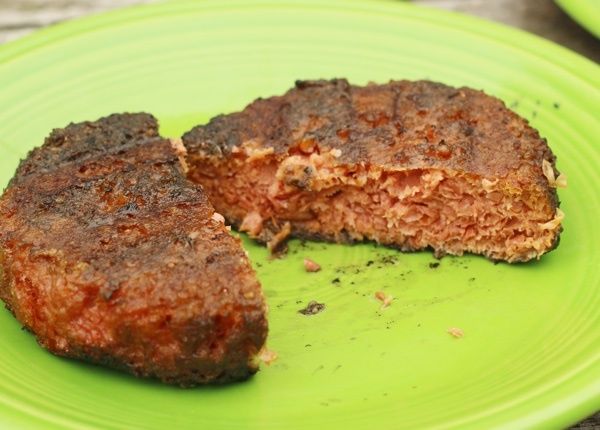 How did it taste? It had a crispy exterior and a soft interior - like a rare burger. The consistency approached meat and I found it quite tasty. Was it like meat? Not exactly, but it was pretty convincing.
But, I have a few problems with the Beyond Burger. First, these two patties set me back $7! Ouch! These patties are running $14 per pound.
Also, I was hoping for that a plant based burger would be lighter (fewer calories) than a beef burger but, alas, Beyond has added a ton of fat to ensure it tastes good. You can add fat to almost anything to make it taste really good (I drown my kale in olive oil sometimes to get my kids to eat it).
These patties are better for the earth than cow meat but there is a lot of plastic packaging that isn't planet friendly. Also, I would like to know how much energy it takes to produce one of these babies. I am sure that these are better for the environment than beef but not as good for the planet as my portobello burger.
Have you tried the Beyond Meat Burger? Please share your review.*
Other posts you might like:
---

Mushroom lentil burgers are a very healthy replacement for 8 ounce beef burgers....
---

I know what you are thinking - "Hello, lovely.....nom nom nom" Yes, that is a portobello mushroom burger that you will be making this summer....
---