Do Not Beat Yourself Up: Why We Can't Keep The Weight Off
My favorite reality TV show of all time is The Biggest Loser. I felt that many of the messages about how to become healthy made sense.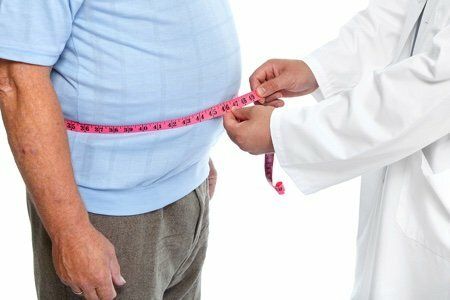 The show featured grilling instead of deep-frying, whole foods instead of processed, exercising instead of watching TV, and a whole bunch of helpful tips for eating out. Also, I felt inspired by these people's personal and weight loss struggles. If they could do it, so could I!
Plenty of the show didn't make sense – for example, being tossed off the show because you didn't lose enough weight. Why not have everyone stay and work it out together? Also, drama, drama, drama…..drama.
Did you ever wonder what happened to the contestants years later? I am sure we all hoped that they would continue to be lighter and move on to new challenges. Obviously, after such a shining and public success – none of these people would regain the weight, right?
So, after Season 8 of The Biggest Loser, a federal research center scientist (National Institute of Health) decided to use our tax money to follow willing Season 8 contestants for 6 years and record what happened after they had lost large amounts of weight on the show.
His findings are quite shocking to me. Their resting metabolism (the amount of calories you burn at rest) was very low after the initial weight loss and then went lower over time.
From the New York Times:
Mr. Cahill was one of the worst off. As he regained more than 100 pounds, his metabolism slowed so much that, just to maintain his current weight of 295 pounds, he now has to eat 800 calories a day less than a typical man his size. Anything more turns to fat.
Danny Cahill, the winner of season 8, has regained 100 pounds and has not recovered a "normal" metabolism for his size. He shouldn't feel bad because thirteen of the fourteen contestants from the Season 8 of The Biggest Loser (who agreed to be part of the study) have gained back significant amounts of weight since then.
The study, while it has only a few participants, was so compelling it will published in the journal Obesity. What happened?
From the New York Times:
"The key point is that you can be on TV, you can lose enormous amounts of weight, you can go on for six years, but you can't get away from a basic biological reality," said Dr. Schwartz, who was not involved in the study. "As long as you are below your initial weight, your body is going to try to get you back."
Oh my. Talk about depressing. The basic biological reality is that your body wants you to remain obese – no matter what you do.
Whoooa. Deep breath. Trying to find the silver lining here and having trouble.
The article didn't go on to give a solution to the problem of decreased metabolism so it is difficult for me to turn this into a positive except to say that if you gained all the weight back from a diet – it wasn't a lack of will power around donuts.
Perhaps the shame associated with being overweight will be mitigated by our understanding of how our biology works. It seems that some people's bodies (such as these show contestants) are pre-programmed to become fat – they aren't doing anything wrong nor should they be publicly humiliated for their body type.
My conclusion is that it is far harder to figure out weight maintenance than weight loss. Ask any yo-yo dieter and they will tell you- they lost the weight! (and then they gained it back and sometimes more than they lost).
When you hear that "diets" don't work – I believe this is a fantastic example of what is going on.
Perhaps it is easier to slowly lose weight through eating healthier (and less) without a MASSIVE DROP IN CALORIES so your body doesn't decide to slow down to a halt to get you to gain it back.
Clearly, medical science has a long way to go to help the chronically obese. Society also has a long way to go to accept people of different sizes.
Other posts you might like:
---

Dr. David Ludwig has been trying to help people lose weight for 20 years at a clinic at Harvard....
---

There have been some blips with the roll-out of the new SmartPoints program.....
---