Blender Banana Oatmeal Muffins
Blender banana oatmeal muffins will enable you to make muffins so fast that you will be cleaned up 10 minutes before the muffins come out of the oven.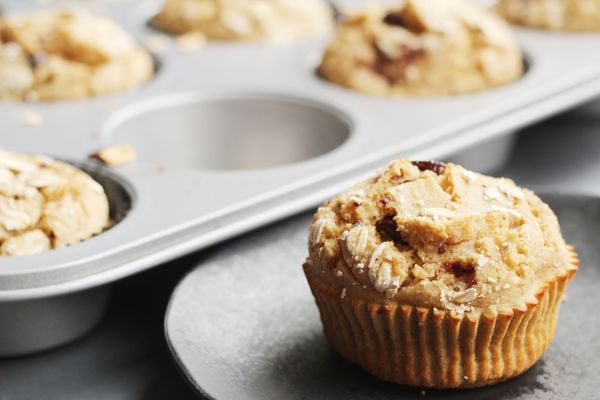 Yes, I am still making muffins this year. I have made whole grain banana muffins and Kodiak Cakes muffins. The Kodiak cakes are so fast because they use Kodiak Cakes pancake mix.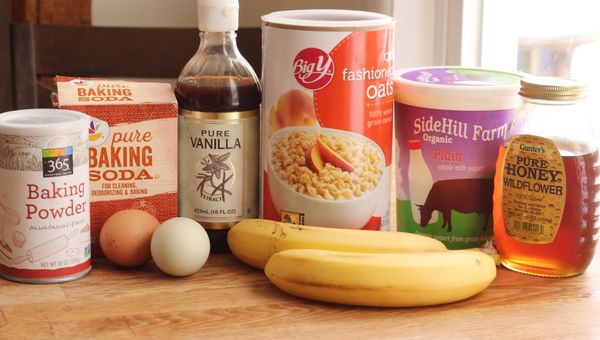 This time I used my blender. Why? Because there is simply no reason to buy baked goods when you can make healthy versions at home with stuff you have laying around.
How many of you have bananas, oats, and yogurt in your house right now? I can't see your hands but I am guessing most of you. Toss them in the blender!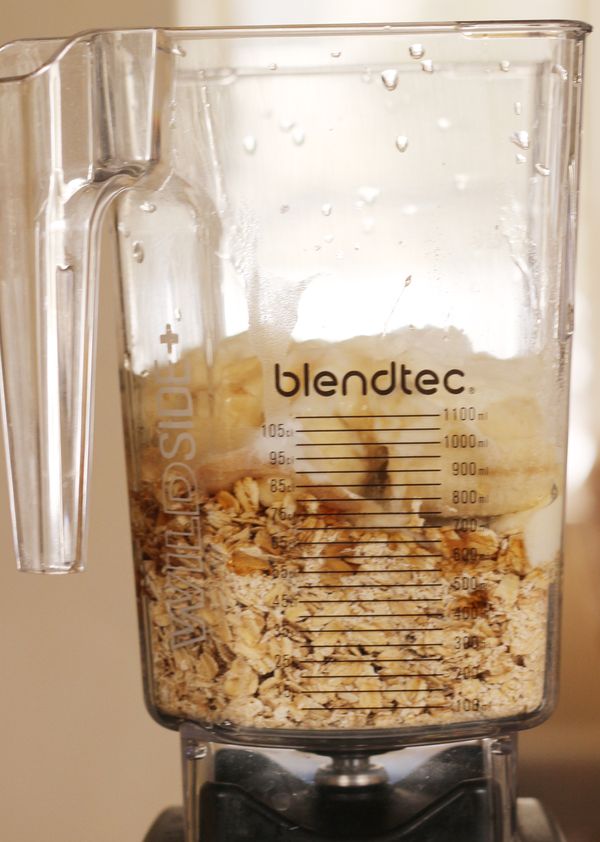 Right? This blends up fast and then you can just pour the batter into the muffin cups.
I found these a bit bland on their own so I added some chocolate chips that I found in the back of my pantry. What else could you find in there? walnuts, dried cranberries, coconut? How about some frozen blueberries in the bottom of your freezer?
I stirred my extra mix-in into the batter in the blender because I was afraid of what would happen if I turned it on.
My blender, Blendtec, is pretty amazing. The carafe broke after 2 years of use and they sent me a new one for free. I did not get this appliance for free (sometimes I get sent stuff like this). I bought it for myself and I have been known to share it with my family.
I keep it on my counter (prime space) and I use it almost every day (smoothies, soups, sauces). It is a workhorse and it fits in my dishwasher. LOVE!
Have you made banana muffins in your blender? Please share.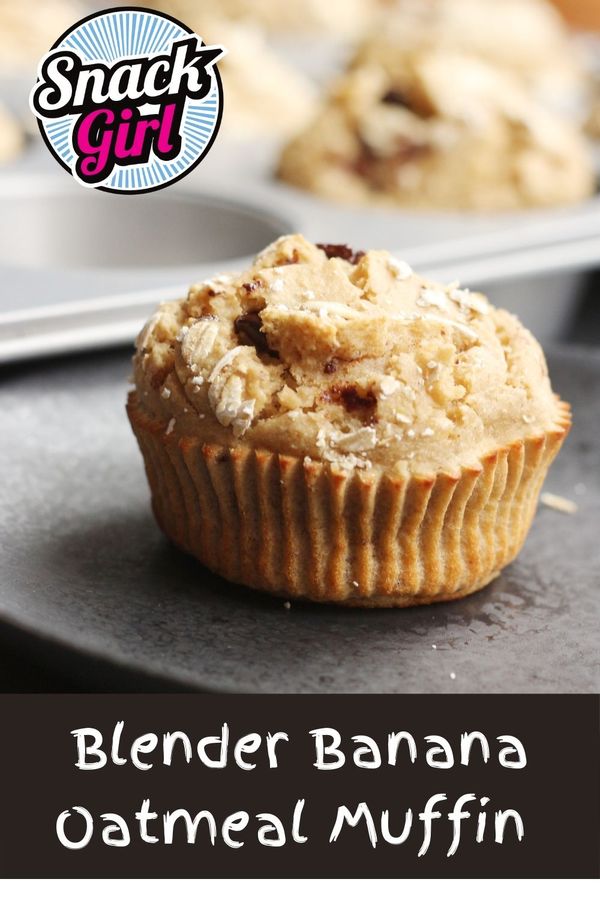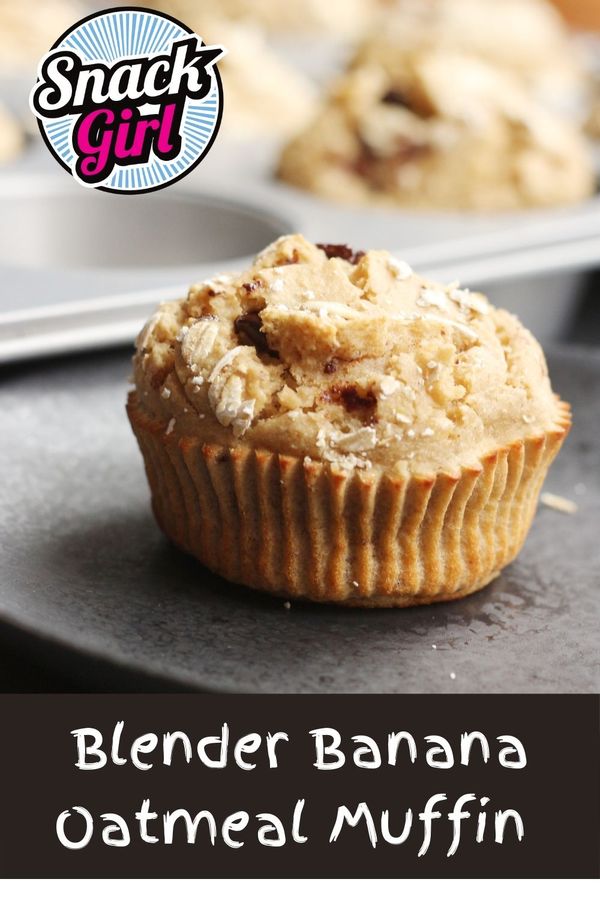 Blender Oatmeal Muffin Recipe

Makes 12 servings
Prep time: 5 min
Cook time: 15-17 min

Ingredients
2 cups rolled or instant oats
2 large ripe bananas or 3 small ones
2 eggs
1 cup plain non-fat Greek yogurt (or any plain yogurt)
3 tablespoons honey or agave syrup (optional)
1 1/2 teaspoons baking powder
1/2 teaspoon baking soda
1 teaspoon vanilla extract
pinch of salt
1/2 cup chocolate chips, nuts, coconut, cranberries, blueberries, etc. (optional) to mix in
Instructions
Heat oven to 400F. Spray a 12 muffin pan with non-stick spray or add liners and spray them lightly with spray. Add oats, bananas, eggs, yogurt, honey, baking powder, baking soda, vanilla, and salt to blender and run until oatmeal is pulverized (about 2-3 minutes).
Add mix-in and stir in with rubber spatula or long spoon. Pour batter into muffin cups. You can pour up to the edge of the cup. Bake for 15-17 minutes until lightly browned. Serve when cooled.
Nutrition Facts
One muffin (without mix-in) with honey is 142 calories, 1.4 g fat, 0.4 g saturated fat, 19.2 g carbohydrates, 12 g sugar, 14.2 g protein, 1.3 g fiber, 108 mg sodium, 4 Green, 2 Blue, 1 Purple WW SmartPts
Points values are calculated by Snack Girl and are provided for information only. See all Snack Girl Recipes
Other posts you might like:
---

Whole grain banana muffins need to be a staple in your house. I cannot believe that I haven't posted this recipe......
---

This Kodiak Cakes muffins recipe is a Weight Watcher's hit - but it should be an "everyone "hit because it is a great recipe.....
---
---
Get Free Email Updates! Yes please!
---