Blueberry Refrigerator Jam: No Canning!
This blueberry refrigerator jam uses chia seeds to get it to set. Chia seeds, when blended will thicken recipes.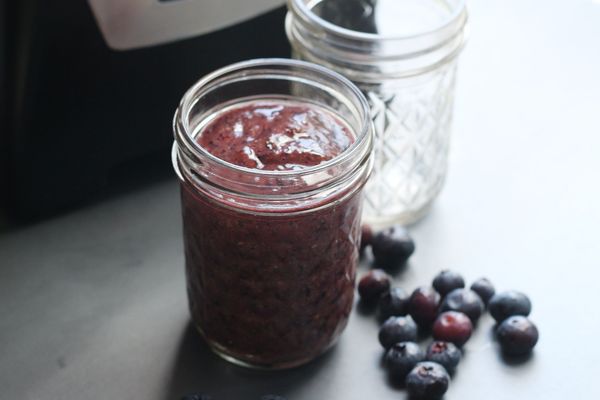 I have been getting into chia seeds. One reason for my infatuation is that I found them at Aldi for $3. They are incredible nutritious – high in manganese, omega-3 fatty acids, fiber, protein, etc.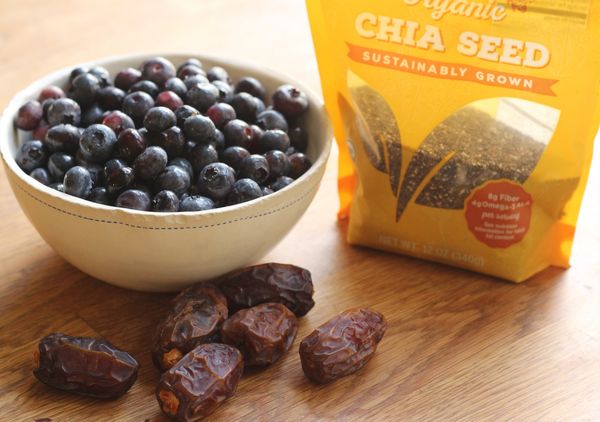 Why not pair them with blueberries? Chia seeds don't taste like anything to me so they make an excellent addition to jam but you can use no-sugar pectin as well see: low sugar blueberry jam recipe.
Blueberries are happening right now. My family went berry picking and managed to pick literally a million blueberries (or some big number).
Here is a blueberry branch from my local blueberry farm: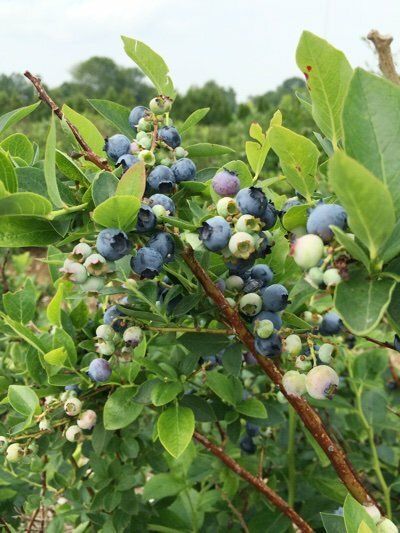 I made blueberry skillet cake and then decided to make refrigerator blueberry jam. My freezer is now packed with the rest of the blueberries as they freeze really well.
This recipe is ridiculously easy in a blender and then you simply store for 90 minutes in the refrigerator and it turns magically into a thick fruit spread.
There is no need to can it (who wants to can in a hot kitchen) because it will keep in the fridge for a week or so and you will enjoy it immediately. I found it to be a revelation that it isn't necessary to seal jam for safe keeping.
I think people don't make their own jam because they think it takes a ton of work over a hot stove - it simply isn't true! You can flavor it the way you want to (maybe add a little lemon juice or thyme) and you can control the amount of sugar.
Put this blueberry refrigerator jaim in your yogurt, on your toast, or just eat it as a treat! Yum!
Have you made jam with chia seeds?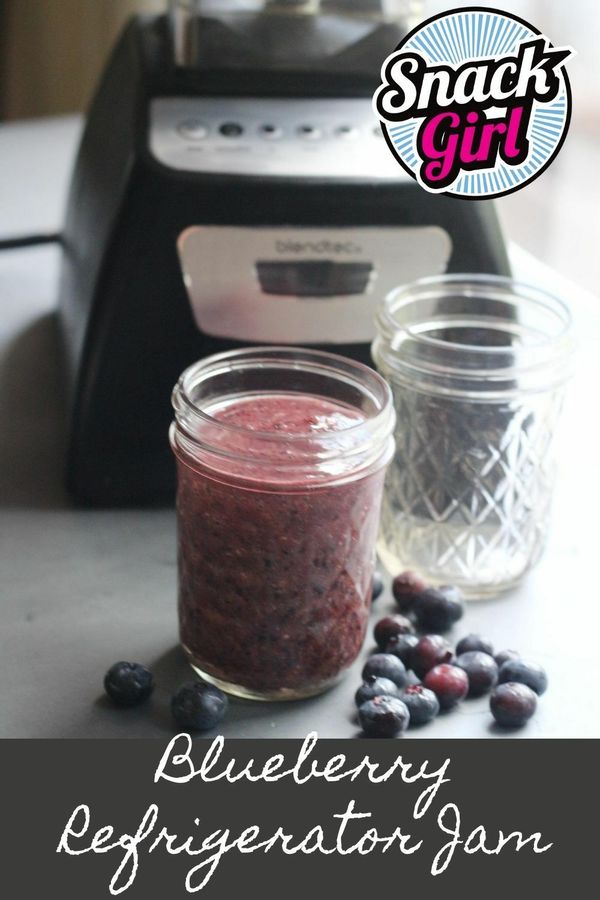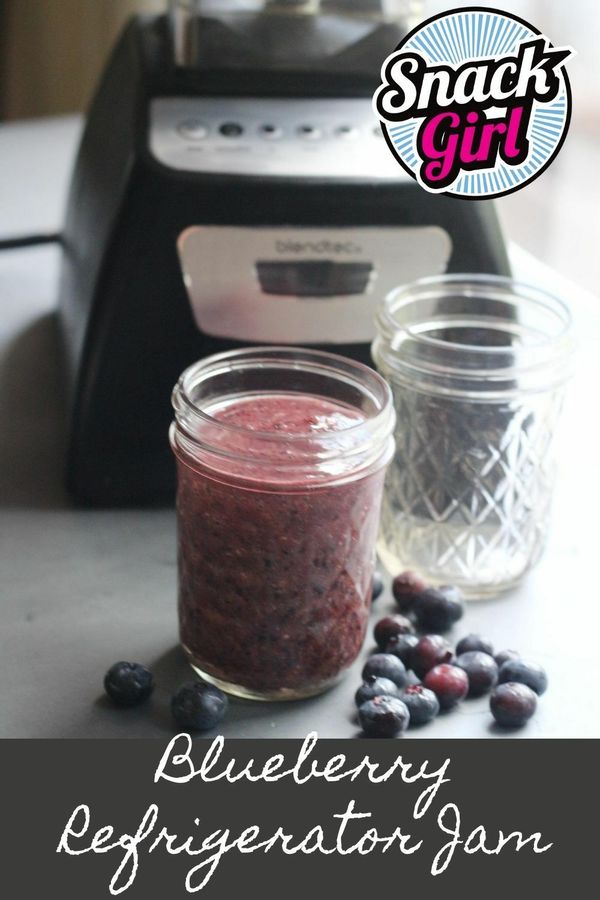 Blueberry Refrigerator Jam
Makes 8 ounces
Prep time: 5 min
Ingredients
½ cup pitted dates
¼ cup water
2 cups frozen blueberries, thawed or fresh blueberries
2 tablespoons chia seeds
Instructions
Blend dates and water until dates are chopped. Add 1 cup blueberries and puree. Add second cup of blueberries and chia seeds and pulse a few times to ensure you still have some chunks of blueberries. Put in refrigerator for 90 minutes and enjoy! This will keep in your refrigerator for one week.
Nutrition Facts
One tablespoon is 30 calories, 0.6 g fat, 0.0 g saturated fat, 5.9 g carbohydrates, 4.7 g sugar, 0.5 g protein, 1.5 g fiber, 6 mg sodium, 1 Blue, 1 Purple, 1 Green WW SmartPt
Points values are calculated by Snack Girl and are provided for information only. See all Snack Girl Recipes
Other posts you might like:
---

It took me about 10 minutes to make low sugar blueberry jam and my kids even less time to eat it.....
---

Blueberry skillet cake is a dessert. I rarely feature desserts but this one deserves to be on Snack Girl.....
---
---
Get Free Email Updates! Yes please!
---