Bread Without Sugar: What are the Best Brands?
Do you know how hard it is to find bread with no added sugar? Recently, I went off of sugar for three weeks and I had to search!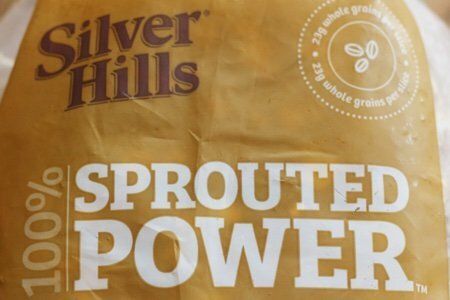 The bad news is that there weren't many options and the ones that fit the bill were expensive. The good news is that I found my new favorite bread.
My favorite healthy bread is 100% whole wheat and is pretty delicious. You can find decent bread in the store if you look hard enough.
All the breads featured here do have a little sugar (1 gram per slice). Yeast needs sugar in order to create the texture of bread so it is (I believe) impossible for bread to have no sugar added.
Compared to other 100% whole wheat breads that add sugar for flavor, these three breads have far less sugar and are all sprouted grain bread.
Sprouted grain breads may be a little more nutritious than regular bread but I like them because of their lack of added sugar.
Instead of grinding up the whole grains and making flour, the grains have been allowed to germinate before they are ground into flour.
Their flavor comes from the nuttiness of the grain and not from sugar. This makes them a bit of an acquired taste if you are used to sweeter, fluffy bread.
In addition to being the lowest in sugar that I have found, these store bought brands have much more protein than regular bread.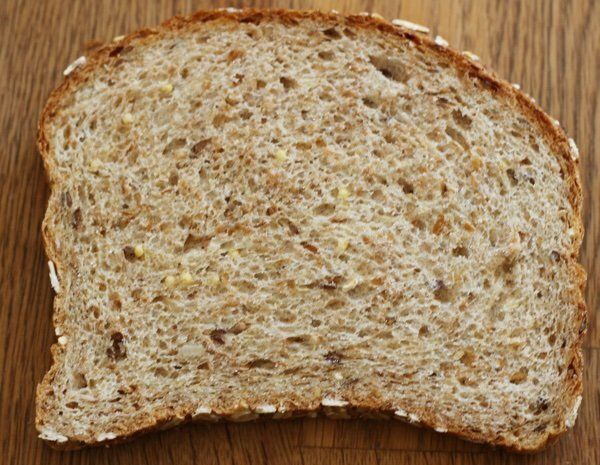 Silver Hills Bakery sprouted bread is made in Canada and a game changer. I don't know how they do it but the bread is fluffy in texture and very tasty. Can you see all those air bubbles? This was far less dense than many of the other options.
The best one was called "Squirrelly" and did not remind me of anything a squirrel would eat. I didn't miss the sugar!
I found it at Big Y but it is also can be found in the freezer section at Targets nationwide. Check out: Where to buy.
For one slice of Sprouted Power - The Big 16 (another flavor of Silver Hills Bakery bread):
100 calories, 0 g fat, 0.0 g saturated fat, 18 g carbohydrates, 1 g sugar, 6 g protein, 4.0 g fiber, 135 mg sodium, 3 WW Smart Pts
I ate it with avocado or peanut butter spread on it. YUM!
I found Silver Hills in the freezer section of one grocery store and in the bread section of another store. Ack! Make up your minds! This is not as common as other brands so I would suggest calling your store and finding out if they have it (and then asking them where they keep it).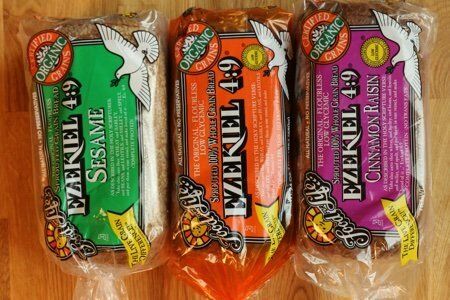 I have featured two other brands of sprouted bread on my site (usually found in the freezer section). Ezekiel Bread is a great option. My favorite loaf is the raisin bread which has natural sugar because of the raisins. I love it with peanut butter in the morning.
Famously, Trader Joe's has Ezekiel bread in its stores (not in the freezer where I found it at Stop & Shop).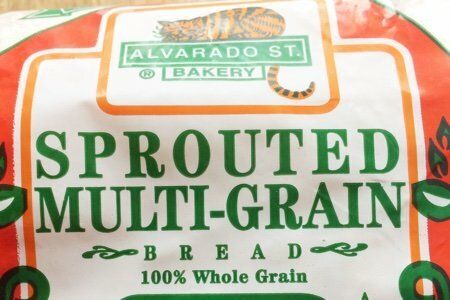 Alvarado Street Bakery has added some new breads in its line up that are fluffier. I tried the sourdough sprouted option and I really liked it (it could have been more sour). As a San Francisco resident for many years, sourdough has a flavor that I enjoy.
I found this brand both on the shelf and in the freezer as well.
Sprouted breads are getting more and more popular it seems, I have been covering them for a while now and I am happy to see so many brands and options.
I buy a couple of loaves when they are on sale (they are expensive for bread) and I always keep them in my freezer.
When I want to eat bread, I pop a slice in my toaster on defrost and there you have it. Keeping bread in the freezer ensure's freshness and you don't run out.
Yes, some of these taste like cardboard but others are fantastic! It is all up to personal preference and my suggestion is to give two or three brands a try before you give up on them. They are a great almost zero added sugar option.
Do you have a favorite bread without sugar? Please share.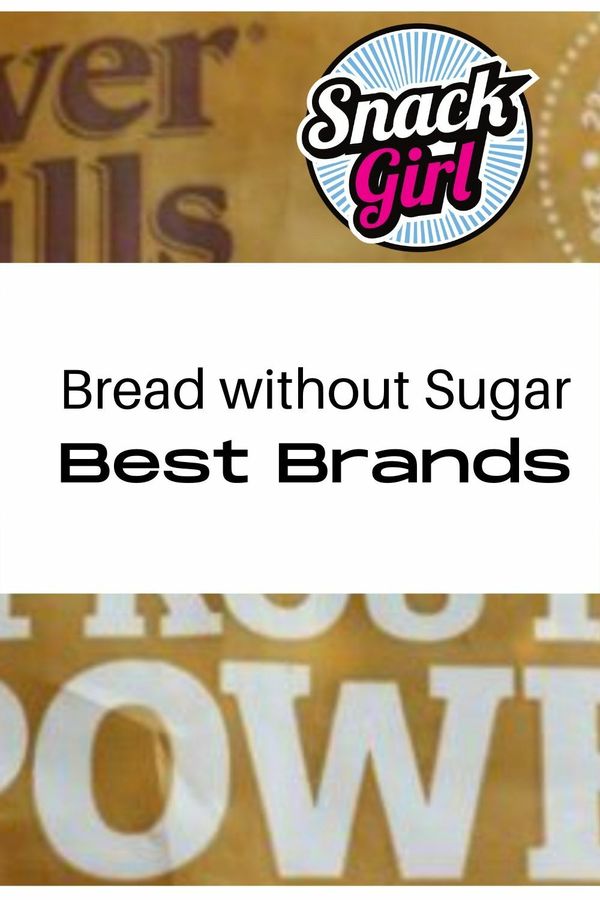 ---
Other posts you might like:
---

It is hard not to like a bread that is inspired by a book since I love to read....
---

Alvarado St. Bakery makes sprouted bread and you can find it all over the country....
---