Broiled Tilapia Recipe: Spicy with Lime
This broiled tilapia recipe is one for every day. This is so fast that it will take you less to make this fish than to do an online order of just about any fast food.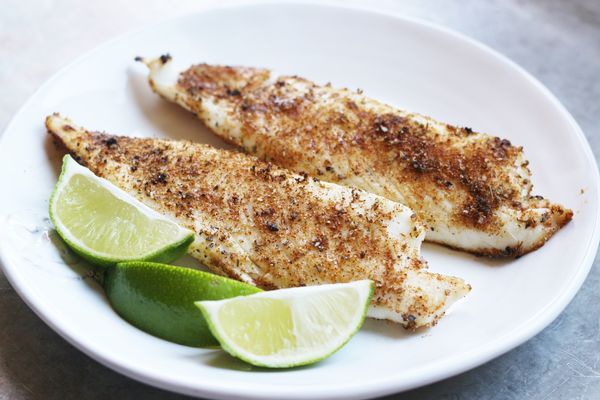 This is fast food. It is even faster because I buy a big bag of tilapia loins from Costco. I shop in my freezer.
The Costco frozen tilapia is farmed in Indonesia which is considered a good alternative to the best choice of the USA & Canada.
Seafood Watch, supported by the Monterey Bay Aquarium, is an excellent source of information on sustainable fish.
Seafood Watch recommends avoiding tilapia sourced from China.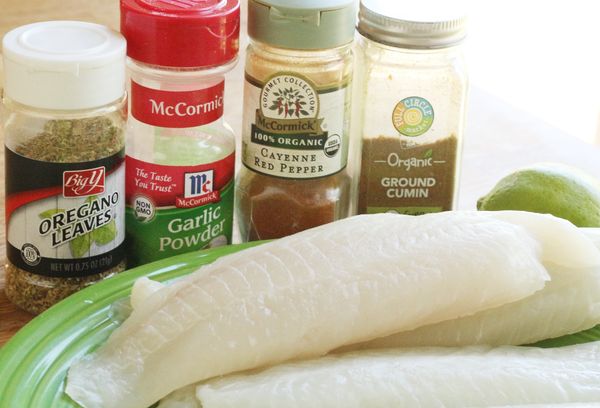 Many of my tilapia recipes have been about using it frozen see how to cook tilapia from frozen & baked tilapia from frozen.
This recipe features thawed tilapia because I cannot imagine what would happen if you tried to broil a frozen piece of fish. Yikes!
I take mine out of the freezer the night before I want to cook it and put it in the refrigerator to thaw. If you forget this step, place the fish in its frozen package in a bowl of room temperature water. It will thaw in a jiffy.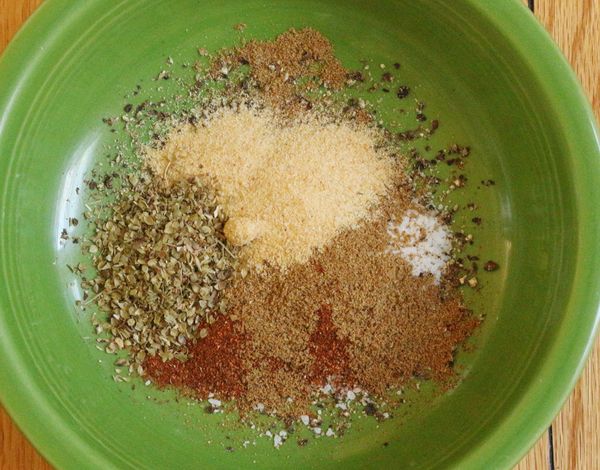 Have you noticed next to the fish counter or the meat counter there are a bunch of spice rubs? I love them because they offer a short-cut to making food but they are easy to make (and you will save money).
Because tilapia is so bland (you know it is), I used a wee bit of cayenne to give it some pop. Don't be afraid! You will love the zing of this fish.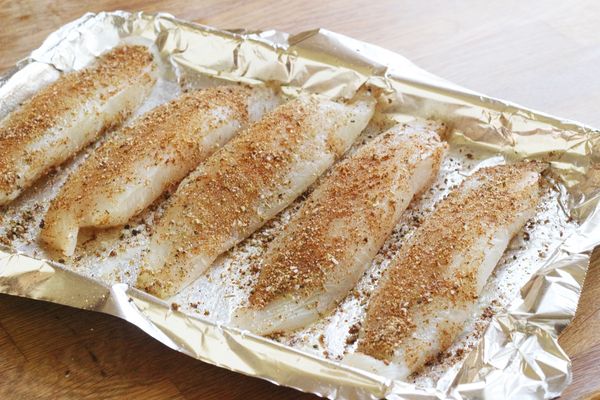 Rub that rub all over the fish.
I serve this fish with tortillas, avocado, salsa, guacamole, rice, beans, etc. But, you can serve it with whatever you have on hand. Also, I like it at room temperature or cold in a fish sandwich.
How do you serve tilapia?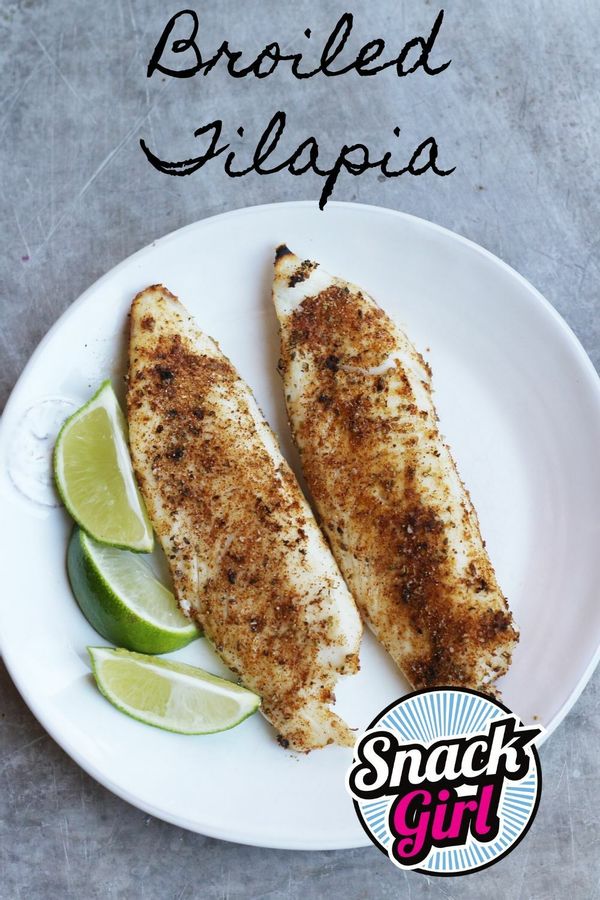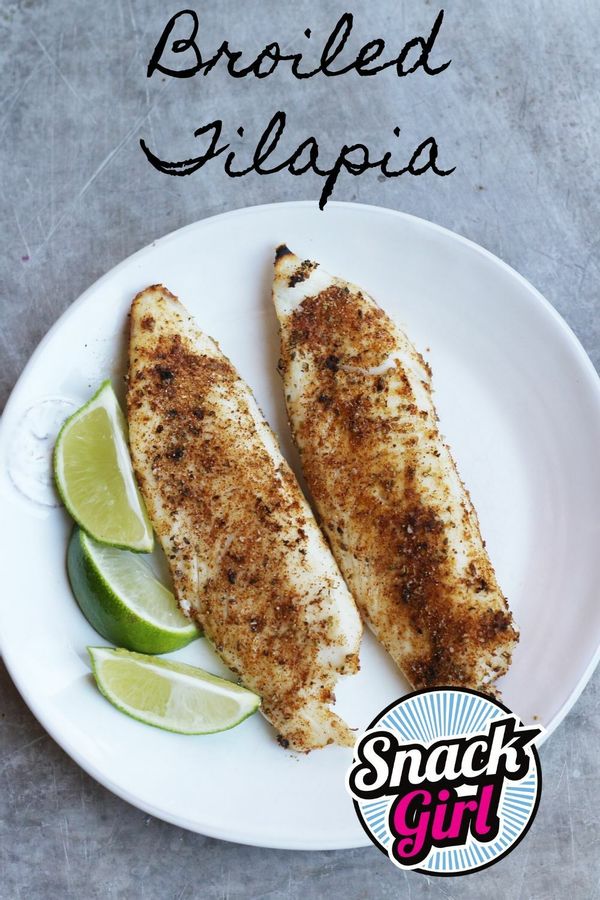 Broiled Tilapia Recipe
Makes 4 servings
Prep time: 5 min
Cook time: 4-7 min

Ingredients
1 teaspoon salt
1 teaspoon black pepper, freshly ground
1/2 teaspoon cayenne pepper
1 1/2 teaspoon cumin
1 teaspoon garlic powder
1 teaspoon oregano
1 1/2 pounds tilapia, thawed
1 lime, quartered

Instructions
Place oven rack as close to the broiler as possible and heat broiler to high. Cover baking sheet with aluminum foil and spray on non-stick spray. Mix salt, black pepper, cayenne pepper, cumin, garlic powder, and oregano in a small bowl. Rub tilapia fillets on both sides with the spice mixture and put on pan spaced evenly apart.
Broil for 4-7 minutes until a butter knife is easily inserted into the thickest part of the fish. It should be flaky. Serve with the lime to squeeze on right before eating.
Nutrition Facts
For one serving (6 ounces of tilapia) = 149 calories, 1.8 g fat, 0.7 g saturated fat, 1.6 g carbohydrates, 0.2 g sugar, 32 g protein, 0.5 g fiber, 643 mg sodium, 0 Purple, 0 Blue, 2 Green WW SmartPts
Points values are calculated by Snack Girl and are provided for information only. See all Snack Girl Recipes
Other posts you might like:
---

You can't miss with this baked tilapia from frozen recipe. It is fast and easy - a perfect weeknight dish.
---

Do you know how to cook tilapia from frozen? Would you want to?....
---
---
Get Free Email Updates! Yes please!
---