Our First Recipe Swap Featuring Carrots & My Favorite Pickled Carrots
Don't those look delicious? Mmmmm, carrots.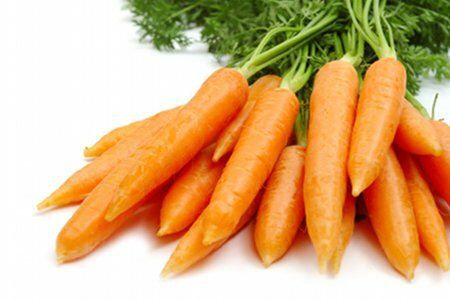 I came up with the idea of a Snack Girl reader recipe swap while on the treadmill at my new gym. I have started walking inside because it is so bleeping cold outside.
This sweet woman next to me was talking about how she was working off all of the holiday cookies that she inhaled. She told me that she gets together before Christmas with 7 of her friends. They all make 8 dozen cookies, bring one dozen to eat at a party, and then give each other the rest.
I envisioned 7 dozen cookies in my house and asked her if they ever shared anything healthier, like a salad swap. Needless to say, she moved treadmils :)
You couldn't do a salad swap, of course, because you would have a ton of salad to eat in a short period of time. But, you can still swap recipes! I decided it would be fun for all of us to share our favorite recipes so we could all get inspired to eat more vegetables.
This month, we will attempt carrots. Why carrots? They are in season, inexpensive, and everyone can find them.
For February, we will work on cauliflower and March will be cabbage. Then, we get to start on the exciting spring vegetables that start showing up in the produce section and Farmer's markets. It will be warm again and I will be walking outside not like a gerbil in a cage. Aaah....
I was going to create an original to Snack Girl carrot recipe, but I ran out of time. The recipe below for pickled carrots is my FAVORITE. You cannot go wrong. They are delicious with a sandwich or as a crunchy pre-dinner snack. Please try it and let me know what you think.
Please share your winning carrot recipes.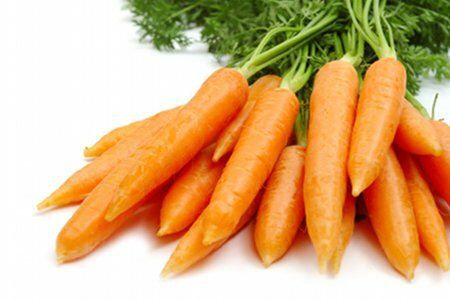 Pickled Carrots Recipe
(4 servings)

Ingredients
1 pound carrots (baby carrots will work)
1 1/2 cups water
1/2 cup rice vinegar (seasoned or unseasoned)
1 tablespoon sugar
1 tablespoon salt
1/4 teaspoon caraway seed
1/2 teaspoon coarsely crushed black peppercorns (optional)
1/4 finely chopped fresh Italian flat-leaf parsley leaves (optional)

Instructions
Peel and slice carrots into sticks. If you are using baby carrots you can skip this step. Pour water and rice vinegar into a small saucepan. Mix in sugar, salt, caraway seed, and pepper and bring to a boil. Cook until the sugar and salt have dissolved, about 1 minute. Add the carrots and parsley. Cool to room temperature and transfer to a storage container. Can be eaten in one day or up to one month.
Nutrition Facts
79 calories, 0.3 g fat, 14.1 g carbohydrates, 1.1 g protein, 3.2 g fiber, 81 mg sodium, 0 Points+
Points values are calculated by Snack Girl and are provided for information only. See all Snack Girl Recipes
Other posts you might like:
---
Do you want to sneak some veggies in without anyone noticing? Use the sushi method of vegetable hiding....
---

Snack Girl has been hard at work determining how many cookies she will be making this weekend. I started dreaming with five different cookie recipes....
---
---
Get Free Email Updates! Yes please!
---