Eating At A Chain Restaurant? Know Before You Go
In the future, all chain restaurant menus will have calorie amounts for their food listed next to the menu item. Until that happens, life is a bit rough for us healthy eaters.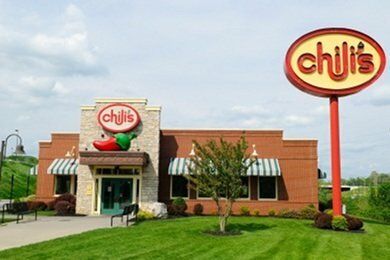 Kristin wrote me about her dilemma:
My question is way out of the snack realm, but figured i'd ask anyway! I'm looking for some direction in regard to chain restaurants nutritional info i.e.: Olive Garden, Red Robin-you get the idea.
I try to Google ahead of time before I go out the meal that i'll get, but every site (including restaurant) has different info. Do you have any advice?
Well, Kristin, whenever I go to these restaurants I wonder about the food that I am eating. At the Chili's in my town, I asked for a list of the menu items with calorie amounts and they gave it to me!
It did influence my choices quite a bit when I saw (for example) a chocolate lava cake dessert for 1,200 calories. I decided to just stick with a coffee.
So, my first piece of advice is to get your hands on this information from the chain restaurant website and take it with you! Yes, it can be hard to find (and there is conflicting info.) - but I would trust the chain if they post it on their website.
If you are lucky enough to own a smart phone - you can just look it up in the restaurant.
Another great source of advice on chain restaurants is the series of books called "Eat This: Not That" by David Zinczenko. This guy has put out a bunch of these and they are an extremely powerful tool for helping you to make better choices.
An example from "Eat This, Not That: 2012":
Eat This!: Romano's Macaroni Grill Pollo Caprese (550 calories, 20 g fat, 1,660 mg sodium)
VERSUS
Not That!: Olive Garden Chicken Parmigiana (1,090 calories, 49 g fat, 3,380 mg sodum)
This comparison will save you 540 calories! I have studied these books and now I can just look at a menu and know what kinda trouble I could be getting into.
For example, the Chicken Parmigiana has CHEESE and the Pollo Caprese is GRILLED. You just know that the cheese one is going to kill you.
Chain restaurant food doesn't vary all that much so if you can just teach yourself about the calories in an eight ounce burger, small pizza, buffalo chicken wings, etc. - you are going to be empowered to make healthier choices.
My advice is to:
Bring the calorie information or ask the restaurant for it (if we all do it - they will start to provide it).
Read "Eat This: Not That" (your library will have these books).
Get educated about your favorite foods so you have a ballpark estimate of calorie content in your head.
Please share your chain restaurant tips with Kristin.
---
$19.99 $10.38 Buy on Amazon.com
As an Amazon Associate I earn from qualifying purchases.
---
Other posts you might like:
---

Last week, I went to a local restaurant that has fresh, lovely food. My children were handed a kid's menu before I could stop the inevitable....
---

While the economy withers, there is a fast food company that GREW by 23% in the last year. And, crazily, it features raw and sometimes local produce....
---