Chia Seed Chocolate Pudding
About a year ago, I wondered why anyone would use Chia seeds for anything.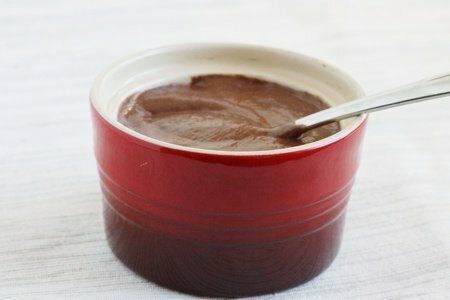 I was anti-Chia because of the name. I know that sounds terrible – being prejudiced against something because it has a funny name – but like many things we have to get used to (Barack Hussein Obama anyone?) it is best we put aside our superficial judgments and give new things a try.
One tablespoon of chia seeds has more calcium than a glass of milk, more Omega-3s than Salmon, and more antioxidants than blueberries.
I decided to go with chocolate pudding because who doesn't like pudding? Chia seeds are great as a thickening agent so you don't have to cook the milk to get the right pudding consistency.
It is rare to find a tasty pudding that is high in calcium, iron, fiber, manganese, magnesium, selenium, and vitamin B6.
Jello can't touch this.
My husband thought this was a bit grainy – probably because our blender isn't a Vitamix and didn't pulverize the seeds enough.
My kids did not like it – but I did! This had a deep chocolate flavor and nice texture. Also, I didn't need a large serving to feel full as it is quite thick. My friend Mary's kids are fans – perhaps she did a better job making the recipe.
Use high quality cocoa powder if you have it.
You can find chia seeds in the natural foods section of your grocery store and they are not cheap - a small bag set me back $7. Any seed product is high in price because they are so hard to harvest. Think about them as an investment in your health.
Have you tried chia seeds? What do you use them in?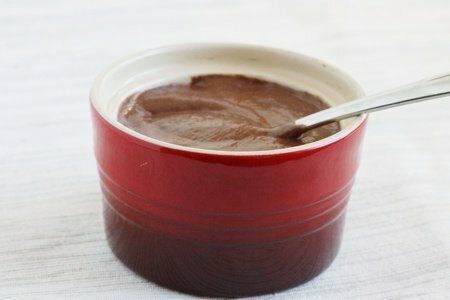 Chocolate Chia Seed Pudding Recipe
Makes 4 – ¼ cup puddings
Ingredients
3 tablespoons cocoa powder
3 tablespoons brown sugar
¼ cup chia seeds
1 cup milk (whatever you like – I used 2% cow's milk)
Instructions
Blend cocoa powder, sugar, chia seeds, and milk in a blender for 5 minutes until chia seeds are pulverized. Pour into small ramekins and place in refrigerator.
Chill for 30-60 minutes and enjoy!
Nutrition Facts
94 calories, 4.3 g fat, 1.3 g saturated fat, 14.8 g carbohydrates, 9.4 g sugar, 4.2 g protein, 3.7 g fiber, 31 mg sodium, 3 Points+
Points values are calculated by Snack Girl and are provided for information only. See all Snack Girl Recipes
Other posts you might like:
---

If someone wants to give me a heart shaped box of chocolates, I will gratefully accept it....
---

Snack Girl is probably the last person to attempt to cook in a mug in the microwave....
---
---
Get Free Email Updates! Yes please!
---