Here Comes The Chocolate: Top Ten Ways To Enjoy Without Changing Sizes
If someone wants to give me a heart shaped box of chocolates, I will gratefully accept it.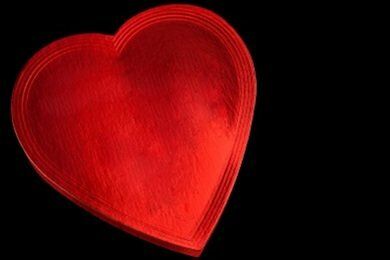 (I think you know who you are.)
I will not toss it in his face screaming something like, "It will take me 10,000 miles on the treadmill to work these off. What were you thinking?" Not me.
But, if you love chocolate, too much of a good thing can lead to a softness around your middle. I did reduce my chocolate consumption and found that I got slimmer. How did I do it?
Instead of eating bars of chocolate, I started drizzling it everywhere and dipping things into it. This way, I get chocolate flavor but not so many of the calories.
Here are 10 ideas that I have found so that I can enjoy chocolate, but eat less of it:
1.

Do It Yourself Healthier Reese's Peanut Butter Bites

2.

Greet Spring With A Tasty Little Treat

3.

Yum! A Caramel Salted Chocolate Makeover

4.

Love Chocolate Shakes? Give This Smoothie A Try

5.

Here Comes The "Festival of Chocolate"

6.

Hit Your Cake Craving With The Microwave

7.

The Most Satisfying, Lowest Calorie, & Easiest Chocolate Dessert Ever Created

8.

Make This Delicious Brownie And Eat It Every Day Guilt Free

9.

How To Make Dark Chocolate Last Forever

10.

Vegan, Luxurious, Hot......Chocolate

Please share your tricks for inhaling less chocolate.
---
Other posts you might like:
---

Making delicious baked goods without a ton of calories is difficult....
---

Snack Girl knows you want to detox right now. How could you have done all that damage?...
---