Chocolate Banana Cake Mug
This is fun. With four ingredients that you probably have in your pantry right now – you can make cake!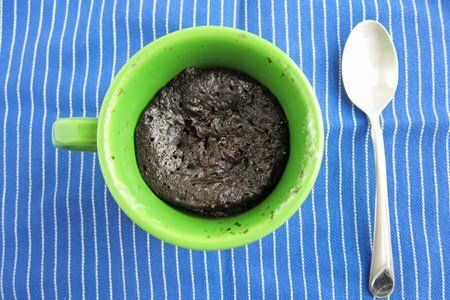 I like my cake in slices (preferably with lots of frosting) so I wasn't sure I was going to like this. But I had all of the ingredients and it takes less than 4 minutes from start to finish. No risk!
(I was a little disappointed that I had to use a bowl AND a mug because I don't like to clean up.)
Guess what? This tastes pretty good. I liked it so much that I scarfed it down after I had just eaten breakfast. Cake for breakfast? Why not if it is only a banana, egg, cocoa powder, and sugar. I'm doing much better than if I had a bowl of Lucky Charms.
The downside here is for the banana haters out there. This does taste like bananas. I will keep working on this concept if it is well received because not only is it easy, but it is fun to turn out a cake in 3 minutes.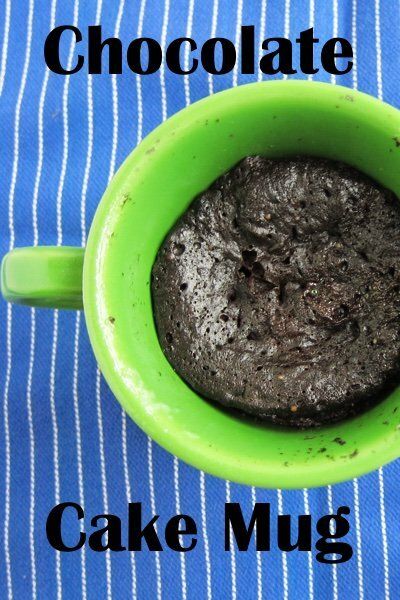 Have you tried making cake in a mug? Please share.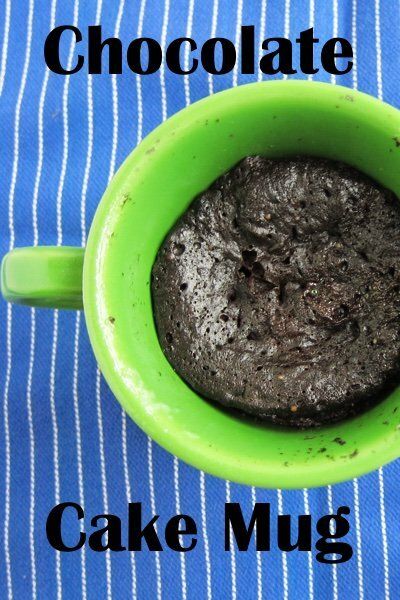 Chocolate Banana Cake In A Mug Recipe
(makes 2 servings)
Ingredients
1 medium banana
1 egg
2 tablespoons cocoa powder
2 teaspoons sugar
Instructions
Mash banana in a small bowl until it turns into liquid. Mix in egg, cocoa powder, and sugar. Divide into two coffee mugs. Cook in a microwave, one at a time, for 1 minute until firm on the top.
Eat immediately or store in the fridge for later consumption.
Nutrition Facts
112 calories, 3.1 g fat, 1.2 g saturated fat, 20.8 g carbohydrates, 11.7 g sugar, 4.4 g protein, 3.1 g fiber, 32 mg sodium, 2 SmartPts
Points values are calculated by Snack Girl and are provided for information only. See all Snack Girl Recipes
Other posts you might like:
---

It is very hard to find something that peanut butter doesn't make better....
---

My backyard has 14 apple trees and guess what? This is a great year for apples. Y'all want to come over and pick some? (not kidding)
---
---
Get Free Email Updates! Yes please!
---