Cinnamon Roasted Butternut Squash
This cinnamon roasted butternut squash is for any time of year. I'm not sure why we only think of squash at Thanksgiving but it is a winter vegetable.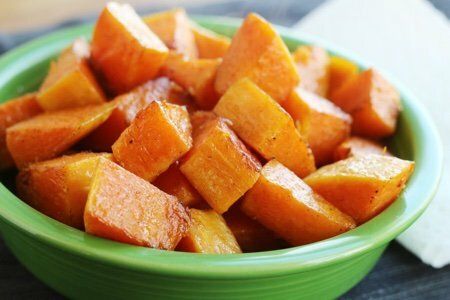 We had stored one in our cupboard in December and it was still sitting there behind the onions waiting for me (but it is still sitting there!). I wouldn't try this if I lived in somewhere warm like Florida as it would melt in the heat but a cold cupboard or cellar means this squash will keep a long time.
I like making butternut squash coconut soup when the weather is frosty. I cook it in the slow cooker and then put it in the soup
This cinnamon roasted butternut squash recipe takes butternut squash to a new level with some added flavor.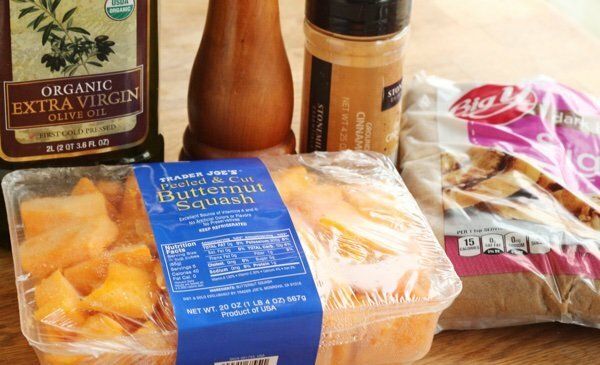 I was feeling really lazy and bought a package of pre-cut butternut squash. You can't say anything about preparation time if you buy such a product. I like the label on the front.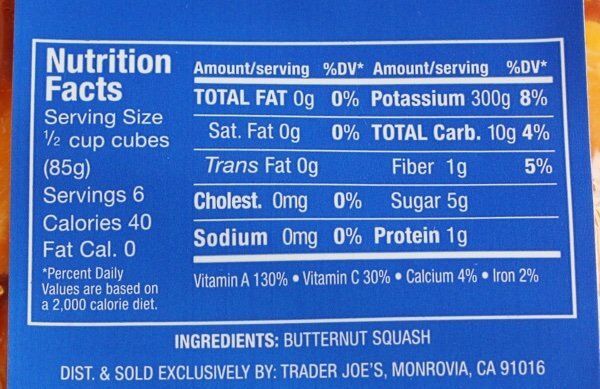 Do you see how healthy butternut squash is? I kinda wish all fruits and vegetables had this label so people could compare them to the packaged products. As you can see, butternut squash has some sugar.
I added a teaspoon of sugar to make it a little sweeter (which isn't very much). My husband thought I was baking apple pie when he smelled the squash roasting.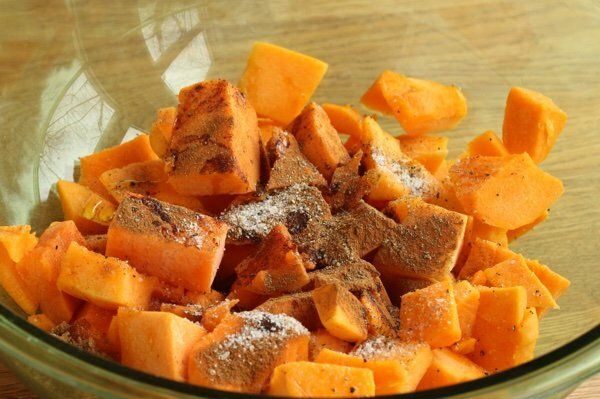 Sometimes, I add roasted squash to some my lunch by tossing it into my salad or serving it on the side of just about anything. It can be hot, cold, or room temperature. It adds lovely color and texture to any meal and it is SO EASY. No excuses!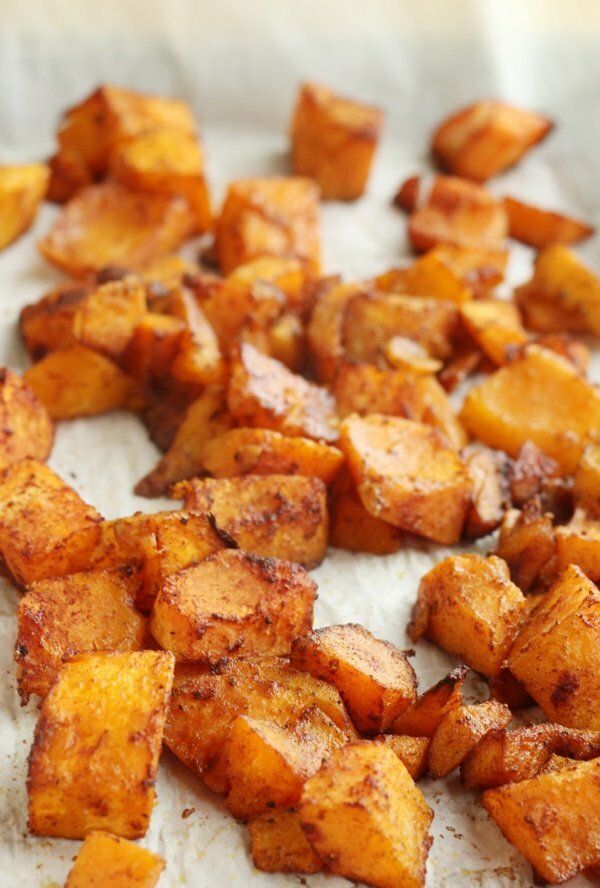 Keep in mind that one serving of this colorful dish give you 482% of your daily value of vitamin A, 80% of your daily value of vitamin C, and 23% of your daily value of potassium.
How do you like your butternut squash?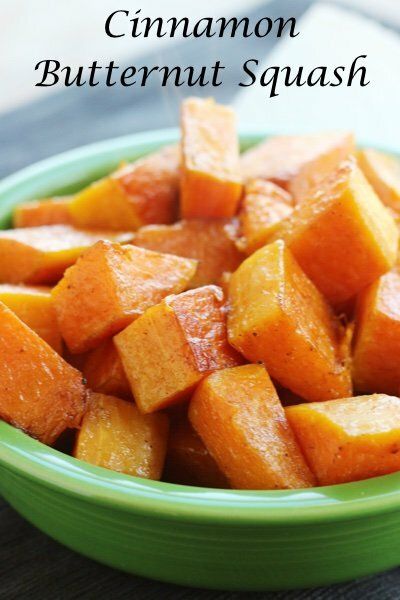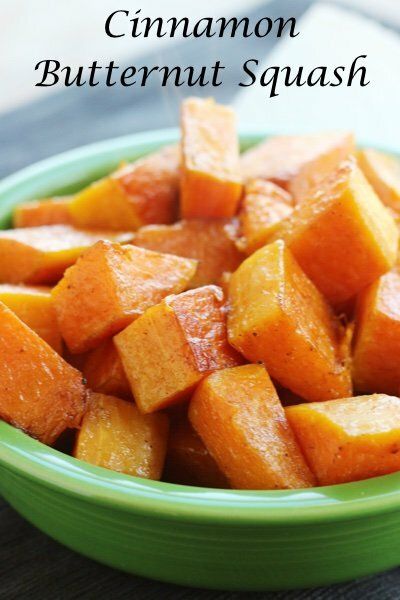 Cinnamon Roasted Butternut Squash Recipe
Makes 4 servings
Ingredients
1 pound butternut squash, cut into 1-inch pieces
1 tablespoon extra-virgin olive oil
1 teaspoon packed brown sugar
1 teaspoon cinnamon
1/2 teaspoon salt
1/2 teaspoon freshly ground black pepper
Instructions
Preheat oven to 425 F. Mix squash with olive oil, brown sugar, cinnamon, salt, and pepper. Place on a rimmed baking sheet and roast for 20 minutes or until butternut squash is fork tender. Serve immediately or store for later consumption.
Nutrition Facts
For 1 serving = 86 calories, 3.6 g fat, 0.5 g saturated fat, 14.6 g carbohydrates, 3.2 g sugar, 1.2 g protein, 2.7 g fiber, 296 mg sodium, 1 Freestyle SmartPts
Points values are calculated by Snack Girl and are provided for information only. See all Snack Girl Recipes
Other posts you might like:
---

This soup is HUGE on flavor, low in calories, and incredibly healthy. Win, win, win....
---

Slow cooker butternut squash is an amazingly simple way to prepare butternut squash without having to do hardly anything....
---
---
Get Free Email Updates! Yes please!
---