Slow Cooker Butternut Squash
Slow cooker butternut squash is an amazingly simple way to prepare butternut squash without having to do hardly anything.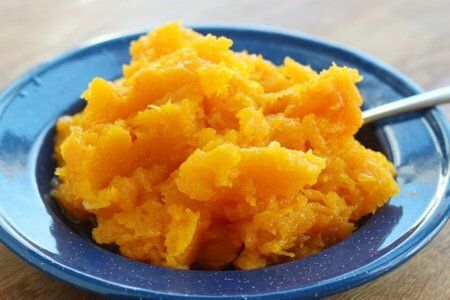 Is there something about the shape of butternut squash that you find intimidating? I never bought it because I thought it looked strange. Also, I didn't want to have to peel its tough skin.
You can buy bags of pre-peeled butternut squash now but buying a whole one is much less expensive.
You can use the squash that is cooked in this recipe for my butternut squash coconut soup or a host of other butternut squash dishes.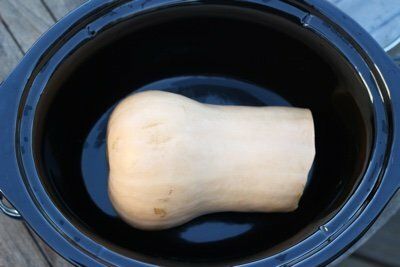 You can put the entire squash into the slow cooker. You don't have to cut it up at all! Just plunk it on in there.
In the photo above, I had already chopped the top off because I used it for another recipe but this is a LARGE squash so I would have had to cut it to fit it in the slow cooker.
Then, I put it on low for 8 hours and voila! Perfectly cooked butternut squash that I can now serve with:
Brown sugar or maple syrup and butter
Tortillas and cheese to make a squashy quesadilla
Coconut milk and make a soup
Whatever you want to do with it – do it! Store it in your fridge in a tightly sealed container or freeze it for later use. How easy is this?
If I was bringing something to Thanksgiving dinner, this would be my choice because no one would know that I hardly had to do anything to make a side dish that is so tasty.
You can say that you cooked for hours (because that is true) but you don't have to tell them that you used your slow cooekr.
Want to try roasting butternut squash? Give my cinnamon roasted butternut squash recipe a try.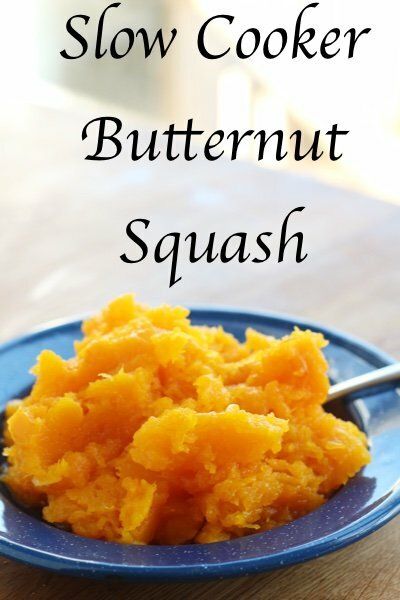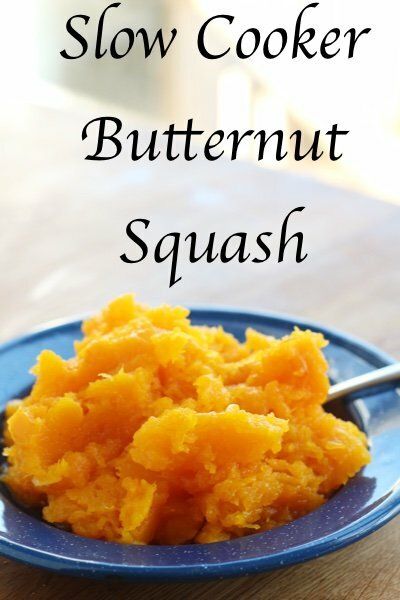 Slow Cooker Butternut Squash Recipe
Ingredients
1 large butternut squash
Instructions
Scrub butternut squash and place in a 6 quart oval slow cooker. Cook on low for 8 hours. After squash is tender, scoop out seeds with spoon and squash from peel.
Nutrition Facts
One cup is 63 calories, 0.1g fat, 0.0g saturated fat, 16.0g carbohydrates, 3.1g sugar, 1.4g protein, 2.8g fiber, 6mg sodium, 0 Freestyle SmartPts
Points values are calculated by Snack Girl and are provided for information only. See all Snack Girl Recipes
Other posts you might like:
---

Winter is still here and you can't go wrong with butternut squash....
---

This soup is HUGE on flavor, low in calories, and incredibly healthy. Win, win, win....
---
---
Get Free Email Updates! Yes please!
---