Cooking Turkey Breast in an Oven Bag
Cooking turkey breast in an oven bag saves you so much effort and worry.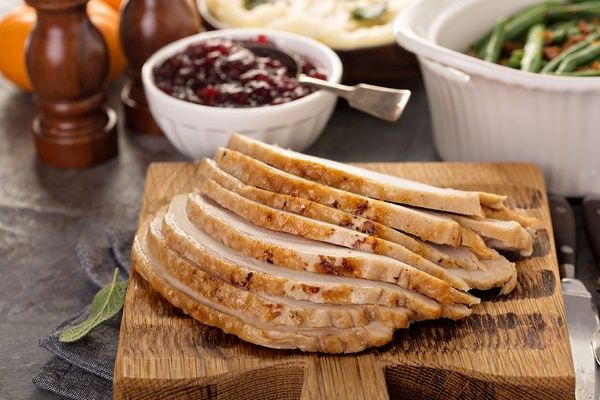 Why? You simply can't go wrong using an oven bag. A few years ago, a reader suggested that I try them and I became a convert. I find cooking meat like turkey breast stressful because when it goes wrong - it can be inedible. Go ahead, try to eat dry turkey breast.
But, it is worth cooking your own. I did a sliced turkey breast review and found buying pre-cooked turkey breast to be a crap shoot. Also, it was expensive. A bone-in turkey breast costs about $2 per pound and you can freeze the cooked breast meat for later meals or lunches.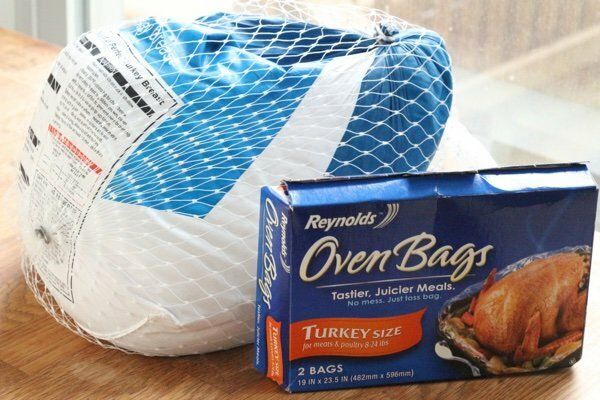 I cooked turkey breast in the slow cooker and that was pretty good because all the moisture remained inside the slow cooker. The problem was getting the timing right so that turkey was perfect.
If you are a WW member, turkey breast is zero points on the blue and purple plan. For 6 ounces of turkey breast with no skin, it costs you 2 smart points on the green plan. Turkey breast is high in protein and low in saturated fat so it is a favorite for nutritionists.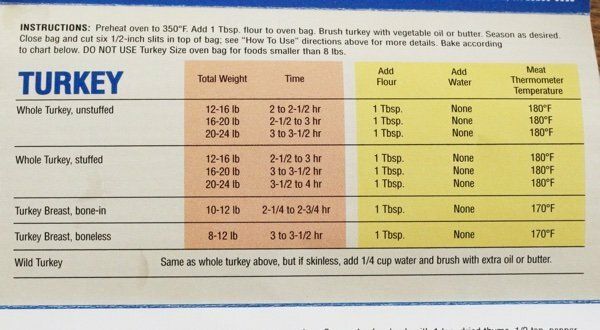 The Reynolds bags come with easy instructions for all sorts of turkey. My turkey breast was 8 pounds and was bone in (at the very bottom of the scale) and took exactly 2 hours to cook at 350 F. I calculated 13.5 minutes per pound based on the above chart.
All you do is put 1 tablespoon of flour in the bag and shake it, salt and pepper the turkey all over (no need for butter), tie up the bag, cut a few slits in it, put it in a 9x13 inch casserole and pop it in the oven.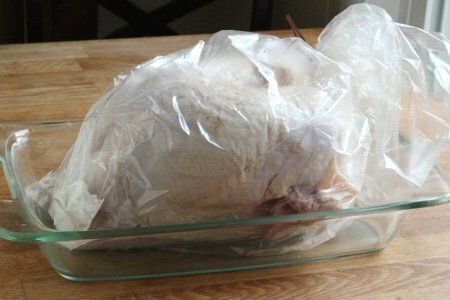 Go do something else!!
Do not stand there obsessed with whether or not your turkey will be done perfectly because it will be done perfectly and your family will throw a party for you when the turkey breast is moist and delicious.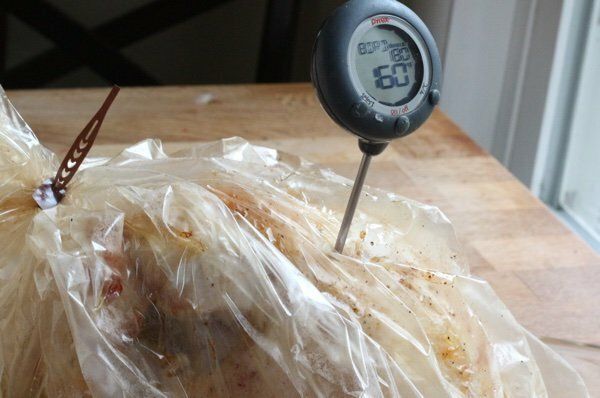 I checked about 10 minutes before it was done with a digital thermometer. This is the other tool you need to ensure your turkey is perfect. You are aiming for 165 F.
Are you ready for the best part?
Pull it out of the oven, cut open the bag, pull out the turkey breast and there is almost no clean up. Do you have to scrub the roasting pan because of the burnt on pan juices? No!!
You are done in a matter of minutes and you simply toss out the bag. I know the green groovies are going to come after me – but this is far better than buying 1 pound plastic bags full of sliced turkey breast from the deli counter once per week.
The turkey tastes so much better than the sliced meat from the deli counter. You can adjust the flavorings to suit you. Usually, I use salt and pepper because I like the taste of plain turkey.
The only issue with the oven bags is that you cannot get the skin to brown. If you want that perfectly roasted look, take the breast out of the bag, and put it under a high temperature broiler for a few minutes (watch carefully) to brown it.
Or you can simply toss the skin (or give it to your dog) - which is what I do.
Have you tried cooking turkey breast in an oven bag? What did you think?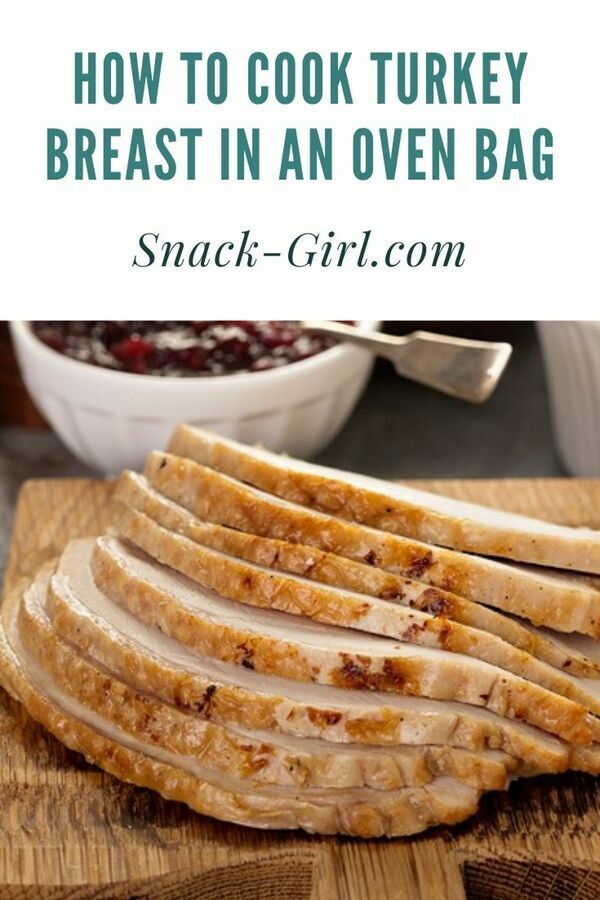 Other posts you might like:
---

Sliced turkey breast shouldn't be hard to buy. But, the choices are many. I am frequently amazed when I stand in front of product at the supermarket how many different items there are for purchase....
---

A few weeks ago, I roasted turkey breast and found out that I had done it all wrong.....
---