Taking Off Pounds With A Wardrobe Change
Snack Girl joined a gym in December because her efforts to keep fit on her own were not working.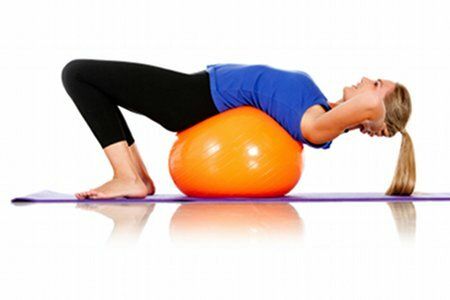 Given a choice, I am much more interested in sitting and reading when I get a moment to myself. But, since I write this website, I read a lot about fitness and its effect on one's overall health.
So, I got moving. I am excited to say that it is June and I have gone to the gym almost twice per week since December. Not only have I arrived there, I changed into gym clothes and did exercise classes. I know - incredible :)
Have I gotten results? Absolutely. I am stronger and I have more energy. You know those hard to open jars? I have stopped asking my husband for help. I have been known to offer to lift elderly folks' suitcases into the overhead compartment. Yes, I am different.
After attending my exercise class for months, I woke up to the fact that I was the only one in class with baggy sweatpants and a oversized t-shirt (with paint splattered on it). My over 40 year old compatriots were wearing neon colored tank tops, form fitting capris, and brightly colored shoes. They all looked so adorable!
My instructor, a gorgeous woman of 49 with a 6-pack, is the cutest of all. She comes in to the gym in all sorts of cool colors.
Finally, I broke down and asked someone where she purchased her shirt. It turns out EVERYONE shops at Marshall's – a store I had never been in.
It took me another 2 months to find the time, but I went to Marshall's last week and purchased new fitness shoes (in hot purple), 2 sets of capris (black and more purple), and a tank (orange and you guessed it – purple). I may have gone a little crazy with the purple.
Nothing, except the shoes, was over $10.
Yesterday, I went to class and my instructor said, "Great outfit! Did you lose a lot of weight?"
Ha!
Do I feel physically comfortable in my new clothes? Yes. Do I feel emotionally comfortable in my new clothes? No. But, I do look different and less like I am hiding.
What was I hiding from? If I wear something baggy, I don't have to notice the parts that jiggle. I looked around the class and no one else has a problem showing their jiggly parts – so I have decided to get over it.
We are all works in progress.
Do you have a wardrobe change story? Please share.
---
Other posts you might like:
---

Does it sound like I am trying to sell you a bridge? Or maybe Snack Girl has become one of those websites that PROMISES you will lose 5 pounds in 24 hours, if you just buy this potion....
---

Obviously, the women above got great bodies by going to the gym. Look at how fit they look!...
---