You Must Try This Carrot Salad from LaaLoosh
It is carrot season and time to get out your peeler.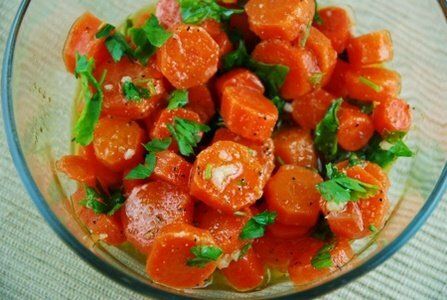 My friend, Wendy, of LaaLoosh inspired me to buy a couple bags of carrots and get peeling. Organic carrots (I kid you not) were on sale for $1 per pound at my local grocery store.
Needless to say, I am now swimming in carrots and this recipe has been wonderful.
LaaLoosh is packed with healthy recipes (including Weight Watchers PP) and beautiful photos. It inspires me!
I think this recipe would be a wonderful Thanksgiving side.
From LaaLoosh:
Lately, my kids have been really into carrots. And when they are on a roll with a vegetable, I ride that wave as long as I can! So in an effort to keep the carrots coming, I've been experimenting with some tasty new ways to prepare them.
At a dinner at a close friend's house, she introduced me to this amazing Cumin Lime Carrot Salad dish. It was so light and delicious and made a perfect low calorie side dish. Each bite offers the zing of the salty, lime vinaigrette with the balance of the sweet carrots. The kick of garlic and cumin add a wonderful boost of flavor!
I also love that this is such an easy salad to throw together, and the colors look absolutely gorgeous. The carrots are cooked until just tender – you've gotta be careful not to overcook them, or your salad will be mush. Adding the lime juice and spices while the carrots are still warm allow them to really penetrate the carrots, making for one seriously delicious salad.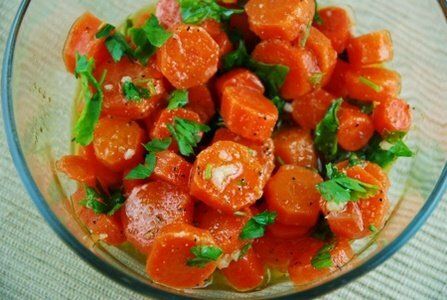 Cumin Lime Carrot Salad Recipe
reprinted with permission from LaaLoosh
Makes 4 servings, ½ cup each serving
Ingredients
6 large carrots, peeled and sliced
1 tbsp olive oil
2 garlic cloves, minced
1 tsp cumin
2 tbsp fresh parsley, chopped
Juice from 1 large lime
Salt and pepper to taste

1. Bring a small pot of water to a boil. Add in carrots, and blanche briefly, just until carrots begin to soften a bit, about 2 minutes. Drain and place in a large bowl.

2. While carrots are still hot, add in oil, lime juice, garlic, cumin, salt & pepper. Toss well to coat.

Instructions
Cover and refrigerate for at least 1 hour. Just before serving, add in parsley and toss again.
Nutrition Facts
75 calories, 3.5 g fat, 0.0 g saturated fat, 10.0 g carbohydrates, 8.0 g sugar, 1.0 g protein, 3.0 g fiber, 150 mg sodium, 2 Freestyle SmartPts
Points values are calculated by Snack Girl and are provided for information only. See all Snack Girl Recipes
---
Get Free Email Updates! Yes please!
---