Make Your Own Instant Oatmeal And Other Great Ideas From "The Homemade Pantry"
I spend a lot of time looking at cookbooks to find good ones. This one made me smack my head and wonder why I hadn't thought of it.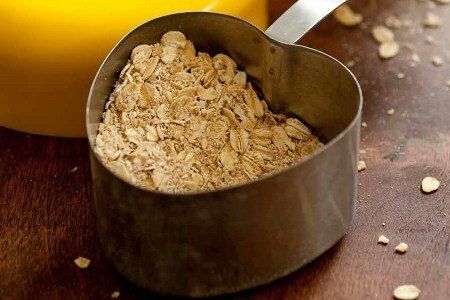 "The Homemade Pantry" by Alana Chernila is filled with ideas for making the processed food that you buy yourself. Take that PopTarts! I am not going to buy you anymore!
Actually, I don't buy PopTarts if I can help it, but I did make my own just to see how they would come out. Yeah, that would be yummy.
There are recipes for ketchup, tortillas, chicken nuggets, and salad dressing (and lots of other stuff). Alana has chosen a bunch of things that we can make fairly easily and the photos in her book are enticing.
Take that Heinz!
Okay, I don't know how many of you will find the time to make your own ketchup - but you should find the time to make your own instant oatmeal. This is simple, delicious, and will save you a ton of money if you buy those little packets.
Also, you can regulate how much sugar is in your mix, which is why I haven't found an instant oatmeal to feature on Snack Girl. Too much sugar!
The instant oatmeal recipe was featured in her book for her children to make when it is the weekend and Alana stays in bed until 8 AM. Ummmm, I think she may have to right another book about how she manages to get her kids to let her sleep (or do anything for that matter).
For those of you trying to stop buying processed food at the grocery store, this is a great book to get you started.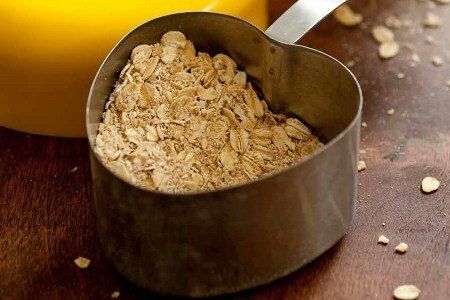 Instant Oatmeal from The Homemade Pantry
reprinted with permission from "The Homemade Pantry" by Alana Chernila
makes 12 to 15 servings
Ingredients
6 cups (1 pound, 3 ounces) old-fashioned rolled oats
½ cup (4 ounces) packed light brown sugar, homemade (below) or store-bought, or more or less to taste
1 tablespoon ground cinnamon
1 teaspoon salt
Optional: dried or dehydrated fruit

Instructions
Preheat the oven to 325°F. Spread the oats on a baking sheet and bake for 20 minutes. Cool slightly.
In the bowl of a food processor, combine 4 cups of the toasted oats, the brown sugar, cinnamon, and salt. Pulse until the mixture is a rough powder.
Pour into a large wide-mouthed jar or container. Pour in the remaining 2 cups of oats and the fruit, if using. Stir thoroughly and top with the lid.
To make the oatmeal, combine 1/2 cup of the mixture with 1 to 1 1/2 cups boiling water. Cover with a plate and let sit for 5 minutes before stirring and serving.
Store at room temperature in covered container up to 4 weeks
Refrigerate in covered container up to 3 months
Freeze in freezer-safe container or bag up to 6 months
Nutrition Facts
For one serving of 15 = 179 calories, 2.8 g fat, 0.0 g saturated fat, 32.6 g carbohydrates, 6.7 g sugar, 5.6 g protein, 2.0 g fiber, 155 mg sodium, 5 Points+
Make your own brown sugar!
Combine 1 cup granulated sugar with 2 teaspoons unsulphured molasses. Fluff with a fork or beat in a stand mixer until the molasses is entirely incorporated in the sugar. There will be a tense moment—the molasses will clump—but carry on! Mix a bit more and you will have brown sugar. For darker brown sugar, increase your molasses. Store in a covered container for up to 6 months.
Points values are calculated by Snack Girl and are provided for information only. See all Snack Girl Recipes
---
$29.99 $20.49 Buy on Amazon.com
As an Amazon Associate, I earn from qualifying purchases.
---
Other posts you might like:
---

If you combine whole grains, eggs, yogurt, milk, and fruit what do you get? Breakfast!....
---

Are you bored with your oatmeal? Let's give it a makeover!....
---
---
Get Free Email Updates! Yes please!
---