DIY Peppermint Mocha Recipe
This DIY peppermint mocha recipe with save you money and calories! (and a trip to Starbucks).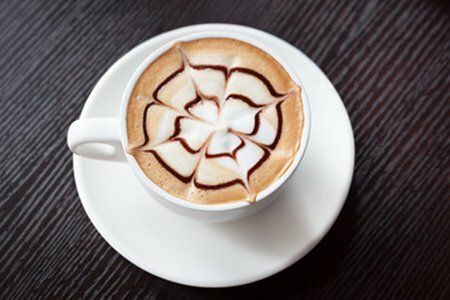 When the leaves are blowing all around and the sky is dark - I NEED coffee. Or to put it more clearly, I WANT a peppermint mocha! hot milk....chocolate.....yum.....
These bad boys come in a cute red Starbucks cup and just instantly make winter disappear for about 10 minutes. Then, you realize you just drank 500 calories and start to feel bad.
Do I have a solution for you?!!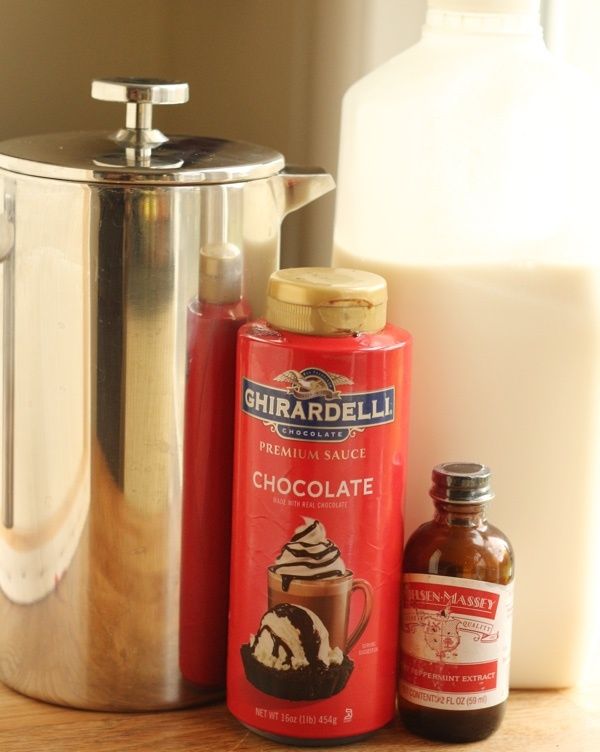 I picked up some peppermint extract and dark chocolate syrup from the supermarket and after about 5 tries - I got made my OWN peppermint mocha latte. I was a bit buzzed from drinking so much coffee but I managed to get to sleep at 3 AM.
I've also taught others how to make an iced mocha at home during the summer months as I love coffee a bit too much.
The key here is portion size. I couldn't get it to work unless I made one that was about 1/2 cup in size. You just need too much chocolate if you make a bigger one to get the right ratio of flavors.
Also, you need the teeniest, tiniest drop of peppermint extract. I poured too much in the first time and my peppermint mocha tasted like toothpaste. ARGH! I would even recommend using a medicine dropper if you have one.
I used a milk frother (see below) to get the milk all bubbly. You don't need an espresso maker to make this drink - and you can skip frothing the milk if that is just too fancy for you.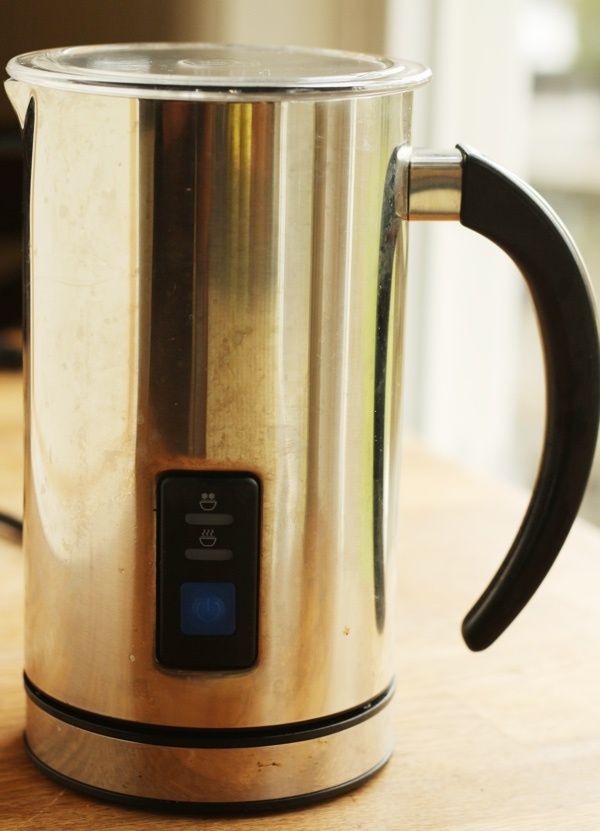 I bought this last year and it is okay. If I want the milk to be really hot, I have to run it a couple of times. I have included another brand of milk frother below if you are interested in getting one. I do find that having one of these has saved me from buying cappuccinos, lattes, and mochas out of the house. I can make my own! (and who has $5 for a coffee?)
How do you get the chocolate sauce in that cute pattern? I think you draw a circle with the sauce and run a fork tong from the center out to make stripes. I don't care how mine looks as long as it tastes really good.
If you are interested in a fast way to have breakfast try my coffee smoothie.
Have you tried to make any of the milky Christmas drinks at home?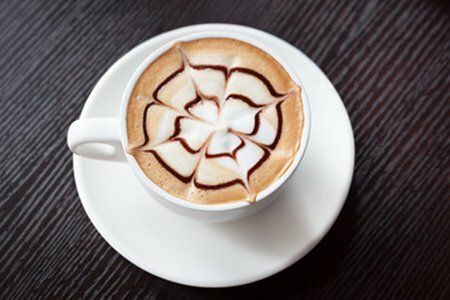 DIY Peppermint Mocha Recipe
Ingredients
1/4 cup lowfat milk
1/4 cup coffee
1 tablespoon dark chocolate syrup
1 drop peppermint extract
Instructions
Brew some coffee and heat milk in microwave until hot. Mix chocolate syrup and peppermint extract into coffee. Foam milk with milk frother or just pour hot milk into cup. Sit down and enjoy!
Nutrition Facts
79 calories, 0.8 g fat, 0.0 g sat fat, 15.2 g carbohydrates, 2.5 g protein, 0 g fiber, 12.5g sugar, 42 mg sodium, 4 Freestyle SmartPts
Points values are calculated by Snack Girl and are provided for information only. See all Snack Girl Recipes
---
$25.56 ($25.56 / Count) $21.99 ($21.99 / Count) Buy on Amazon.com
As an Amazon Associate, I earn from qualifying purchases.
---
Other posts you might like:
---

It is super easy to make an iced mocha at home. In fact, this iced mocha recipe couldn't be easier.....
---

A good friend of mine does not like to eat breakfast, but she does like to drink coffee....
---
---
Get Free Email Updates! Yes please!
---