Easy Homemade Salsa
This easy homemade salsa is the recipe for summer. If you come over, you will find a bucket of this in my fridge.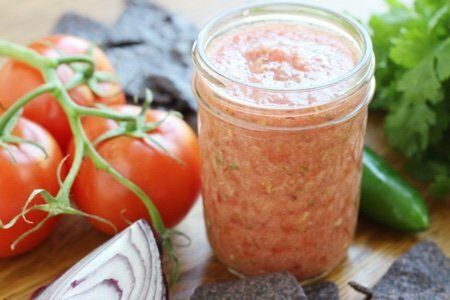 I love this time of year because I can never get enough tomatoes. Here are two of my favorite summer recipes - How to Grill Tomatoes and fresh tomato salad.
I have been known to drive around with a salt shaker in my car so I can sample a fresh tomato from a farm stand without having to wait to drive home.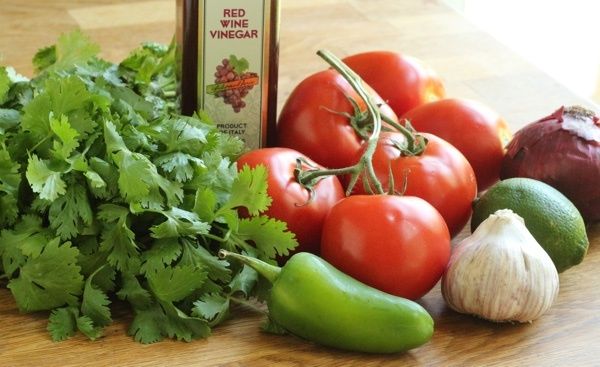 Tomatoes!!
You cannot underestimate the taste of a truly fresh tomato. When they start rolling in, I start eating them for breakfast, lunch, and dinner.
I have grown my own tomatoes (which is truly wonderful) but one year after carefully laboring in my garden - I made the mistake of taking a vacation in August. Guess who got my home grown tomatoes? My neighbor!! After that experience, I don't grow them unless I know I will be here for the harvest.
This recipe uses the harvest without cooking (because who wants to cook right now). All you do is toss the ingredients in your food processor, whirrrr, and you are ready to eat.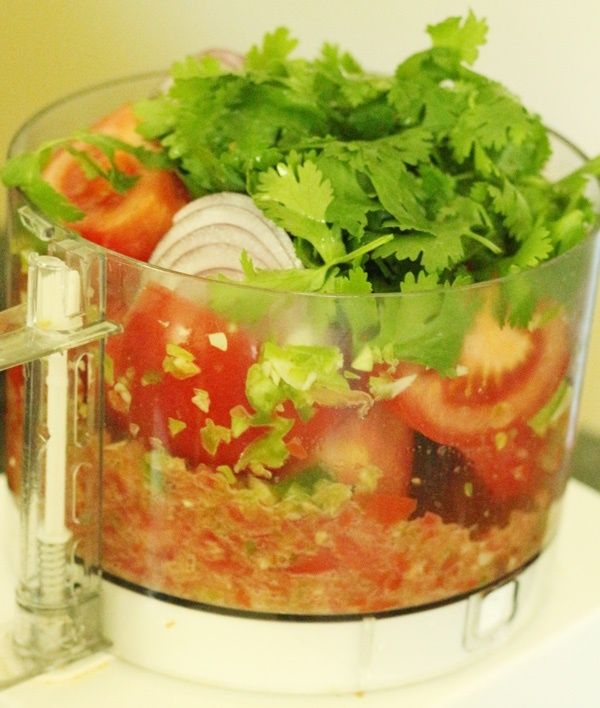 I use jalapeno peppers to get the heat going here. Sample your pepper before you use it to determine how much you should add. I use about ½ a hot pepper (without seeds) for the 4 cups of salsa here so I don't overwhelm the tomatoes but if your pepper isn't that hot you can use more.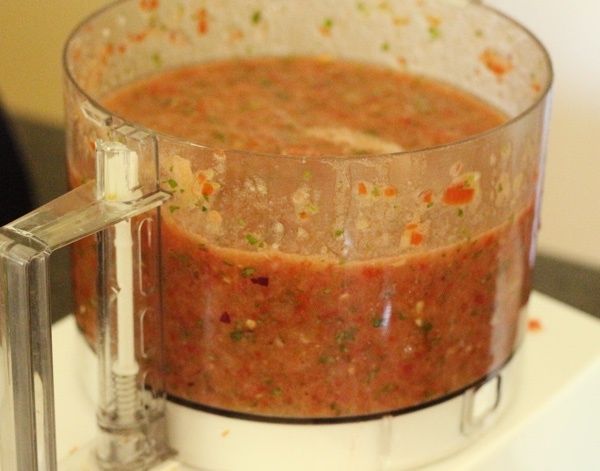 This is one of those condiments that is actually good for you (unlike mayo for example).
I serve mine with pretty much everything – eggs, chicken, steak, chips, avocados, on toast – you name it!
What do you put in your easy homemade salsa?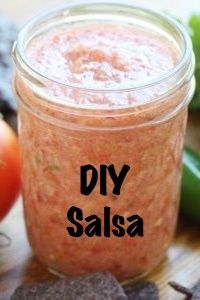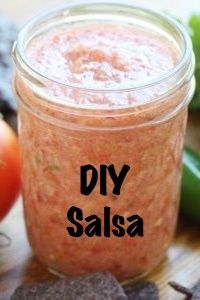 Fresh Tomato Salsa Recipe
Makes 4 cups
Ingredients
1 clove garlic
½ jalapeno pepper with seeds or to taste
2 pounds tomatoes, halved
¼ red onion
½ cup fresh cilantro
½ teaspoon red vinegar
½ lime, juiced
salt and pepper to taste
Instructions
Mince garlic and jalapeno in food processor. Add tomatoes, red onion, cilantro, vinegar, and lime juice. Blend until your desired consistency and correct for salt and pepper.
Keeps in the fridge for one week. I store mine in Mason jars.
Nutrition Facts
For one cup = 45 calories, 0.5 g fat, 0.0 g saturated fat, 9.8 g carbohydrates, 6.3 g sugar, 2.2 g protein, 3.0 g fiber, 100 mg sodium, 0 Freestyle SmartPts
Points values are calculated by Snack Girl and are provided for information only. See all Snack Girl Recipes
Other posts you might like:
---

Do you know how to grill tomatoes? Everyone will stop by if they hear you can do it.....
---

You don't have to have potato salad for Memorial Day but you do need this fresh tomato salad with balsamic vinegar.....
---
---
Get Free Email Updates! Yes please!
---