Easy Iced Coffee
This easy iced coffee is for those of use who want to save some money. You know that you can make excellent iced coffee at home.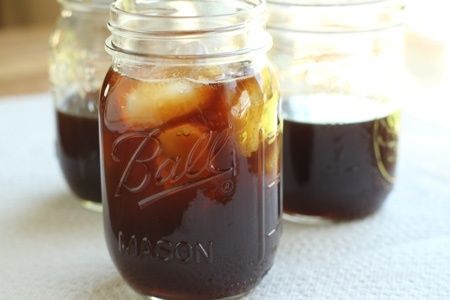 As the heat cranks up outside, hot coffee just seems silly. It seems that everywhere is selling you a nice cold iced coffee - gas stations, convenience stores, Starbucks, Dunkin' Donuts……
Don't buy them!! Make your own and save yourself some money, calories, and the environment. Look at you - all ecogroovy with your Mason Jar.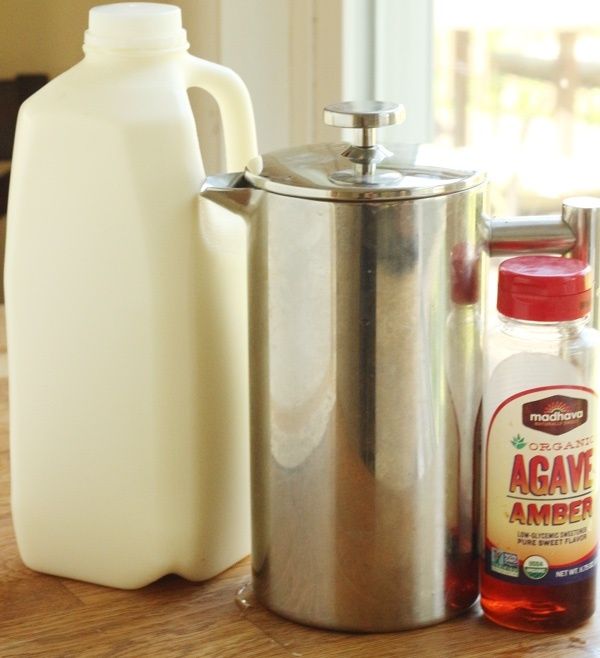 Iced coffee is easy to make and I have been talking about homemade iced mochas for years now see how to make an iced mocha at home and how to make a Starbucks iced mocha.
All you have to do is brew some coffee. I use a French press because I don't have room on my kitchen counter for another appliance but you can use your drip coffee maker and carafe.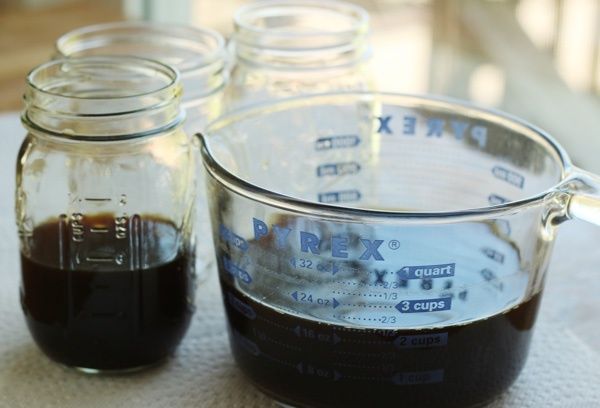 Then you fill a 1.5 cup Mason jar (or whatever else you want to use) about 1/2 full with coffee.
Store it in the fridge for when you are ready for a treat. The Mason Jars will be looking at you when you open the fridge waiting for action. If you have a partner or child who might steal them - hide them in the back.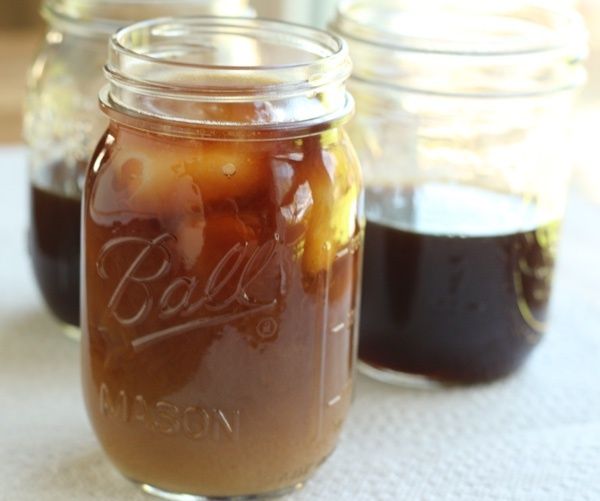 When you are ready, take it out of the fridge, add ice, and anything else that you love in your coffee. I like mine with a little bit of milk. If you add sugar, it is better to use a sugar syrup like Agave Syrup because it takes a while for sugar to dissolve in cold coffee.
If you like flavors add vanilla or chocolate syrup - and enjoy!!
Remember your drink is also portable so no need to hand over more dollars to Starbucks or Dunkin'.
Do you make easy iced coffee?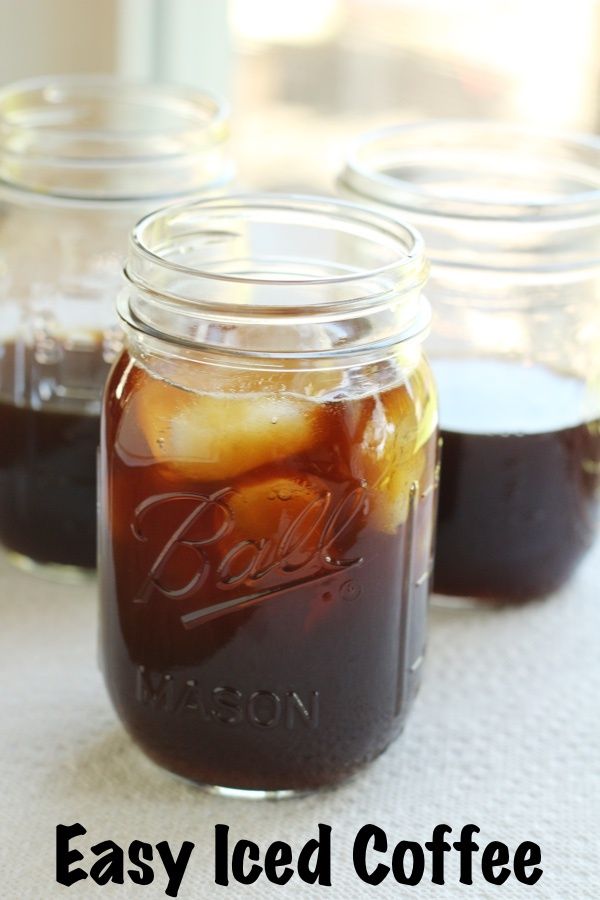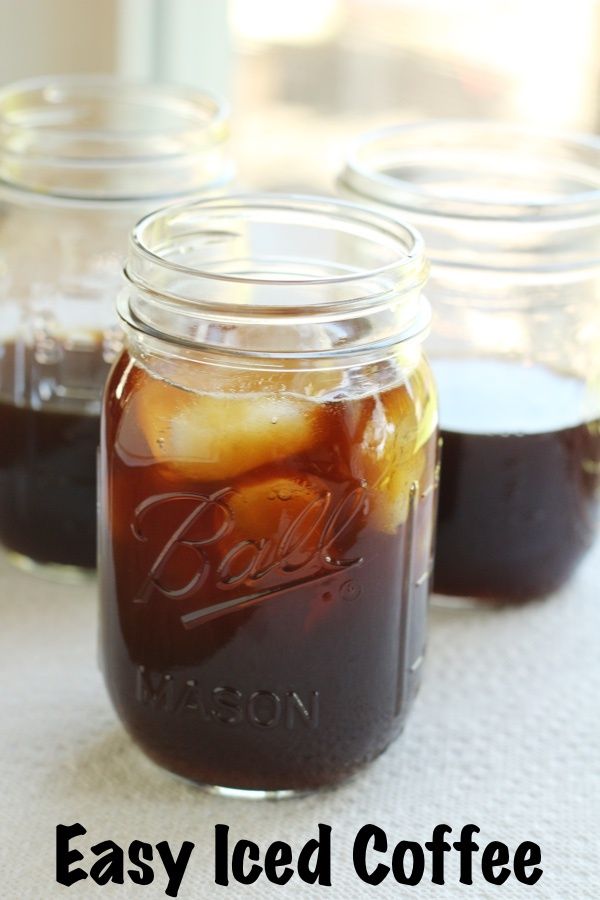 Iced Coffee Recipe
(makes six cups of coffee)

Ingredients
1 pot of brewed coffee (about 6 cups)
6 18-ounce Mason Jars

Instructions
Pour about 6 ounces of coffee in each Mason Jar. Store, covered, in fridge until ready to drink. Add lots of ice cubes and enjoy!
Nutrition Facts
For one mason jar (without milk or sugar) = 5 calories, 0 g fat, 0 g carbohydrates, 0 g sugar, 0 g protein, 0 g fiber, 0 mg sodium, 0 SmartPts
Points values are calculated by Snack Girl and are provided for information only. See all Snack Girl Recipes
Other posts you might like:
---

It is super easy to make an iced mocha at home. In fact, this iced mocha recipe couldn't be easier.....
---

How do you make a Starbucks iced mocha? It is actually really easy. I'm not sure why we spend $5 on this!....
---
---
Get Free Email Updates! Yes please!
---