Easy White Wine Sangria
Easy white wine sangria is perfect for a warm summer night with friends. I love it because it is refreshing and it includes snacks!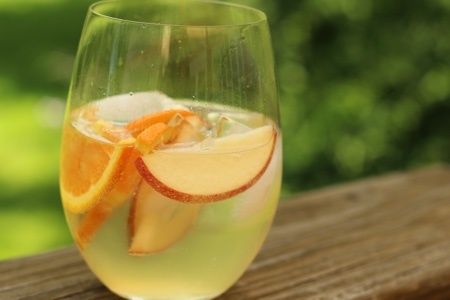 I have made a red wine sangria as well see: light sangria recipe.
The reason why it is "light" is that you add sparkling water to the mix. This way, you get more drink for your calorie buck. You also get more to drink for your actual buck as adding water to wine cuts the cost! (Don't tell your guests that.)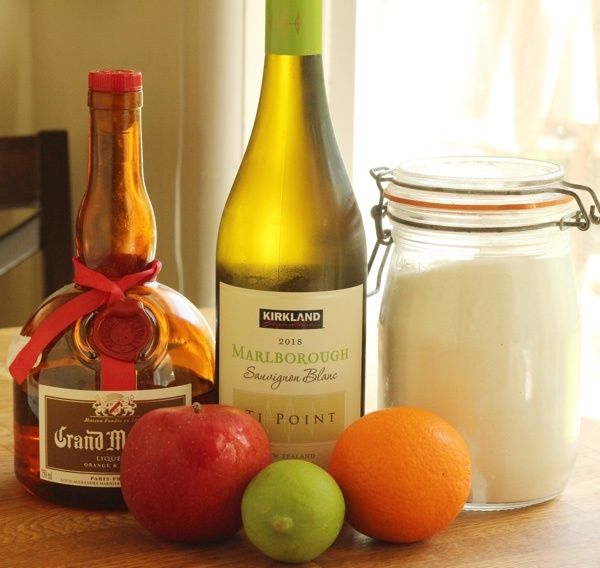 This is not an advertisement for Costco wine - but I do like it. I believe this bottle was less than $10 so it is a good choice for mixing.
I used Grand Marnier for this recipe because I happened to have it but you don't need a fancy liqueur. You can use triple sec which is much less expensive and (since you are mixing it) perfectly good.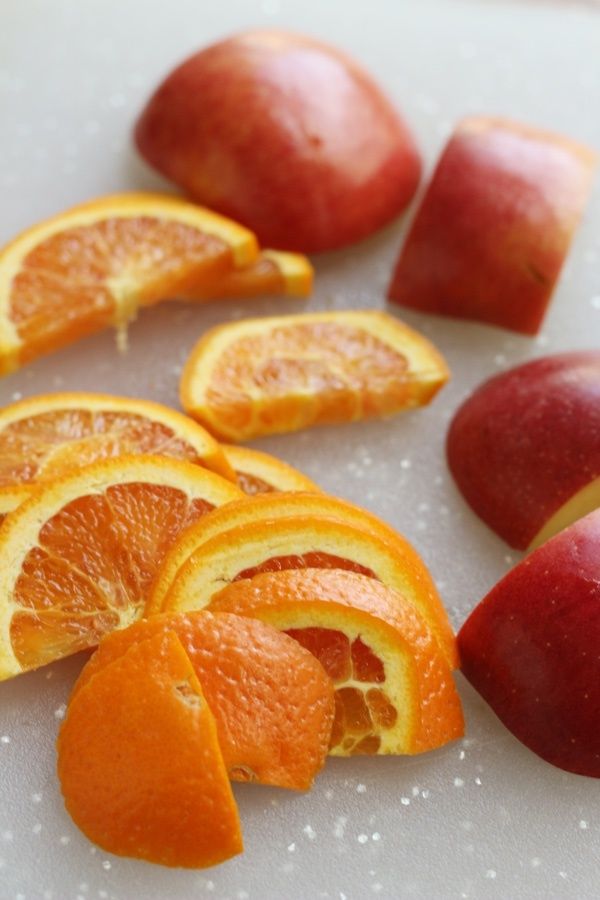 The best part of sangria is the fruit! A cold drink with fruit swimming in it is irresistible when it is hot outside. You can add whatever you have on hand - blueberries, raspberries, strawberries, oranges, apples…. It all works in sangria!
I did add two tablespoons of sugar because the drink is usually a bit sweet BUT you don't have to add any. If you are using a sweet white wine, don't put any sugar in and see how it tastes. it may not need it.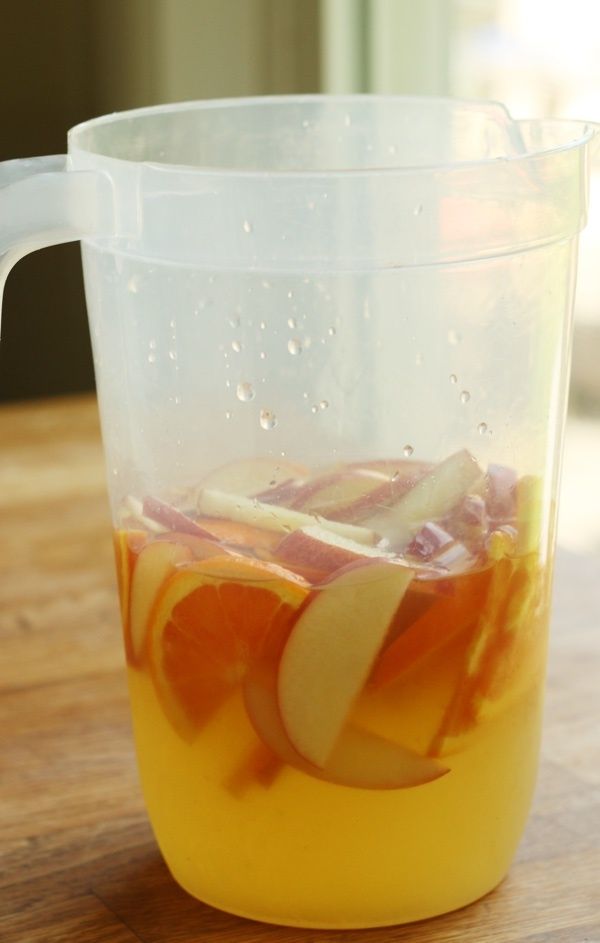 I know I should have a fancy glass pitcher for this shot but I only have a plastic jug. Don't let a lack of beautiful things stop you from making sangria.
One day, perhaps, I will buy a lovely glass pitcher but until then - I use the plastic jug from the dollar store :)
Have you ever made sangria? What do you put in it?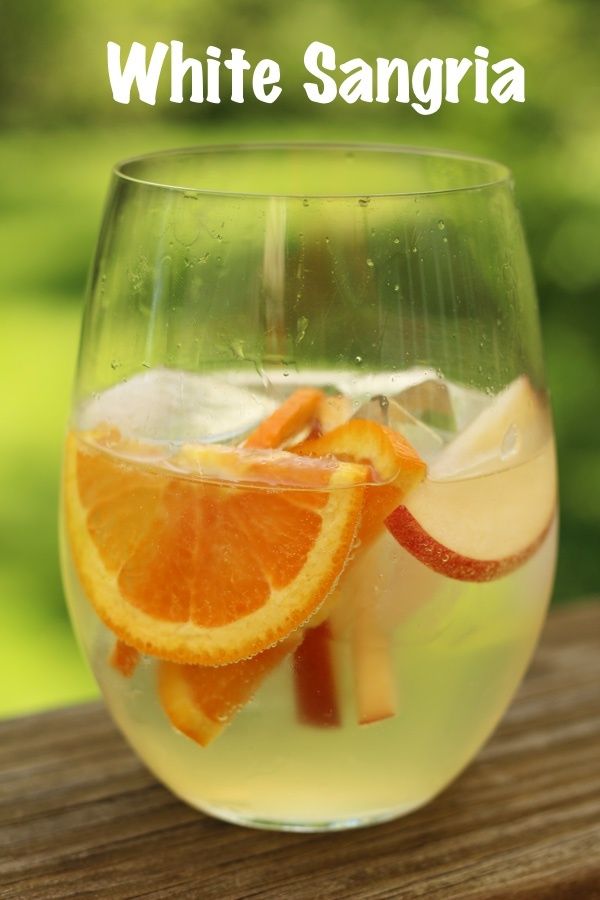 For the teenagers who read this site, Snack Girl advocates waiting until the legal drinking age to indulge in alcoholic beverages.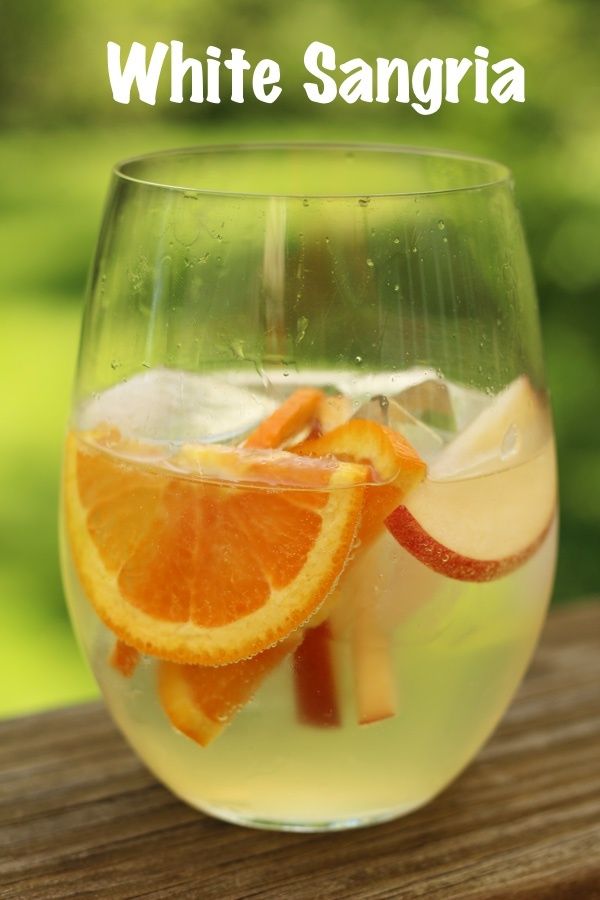 Light Sangria Recipe
Makes 10 (6-ounce) Servings
Ingredients
1 large orange
1 (750-ml) bottle white wine (Sauvignon Blanc works well)
¼ cup orange flavored liqueur (such as triple sec or Grand Marnier)
2 tablespoons sugar
½ lime, juiced
1 medium apple, cored and cut into thin wedges
1 (750-ml) bottle of club soda or 2 cans (12 ounces each)

Instructions
Slice the orange in half and juice one half of it. Slice the other half into very thin slices. Mix the wine, orange flavored liqueur, sugar, lime juice, and orange juice in a pitcher. Add orange slices, and apple slices and refrigerate for 1-2 hours.
When ready to serve add club soda and stir. Enjoy immediately.
Nutrition Facts
6 ounces is 89 calories, 0.0 g fat, 0.0 g saturated fat, 20 g carbohydrates, 12.5 g sugar, 0.1 g protein, 0 g fiber, 124 mg sodium, 4 Green, 4 Blue, 4 Purple WW SmartPts
Points values are calculated by Snack Girl and are provided for information only. See all Snack Girl Recipes
Other posts you might like:
---

Do you love red wine but want something lighter in the summer? You will adore this light sangria recipe.

---
---
Get Free Email Updates! Yes please!
---