Enlightened Ice Cream Reviews
These Enlightened ice cream reviews are for those of use looking for an alternative to our favorite dessert.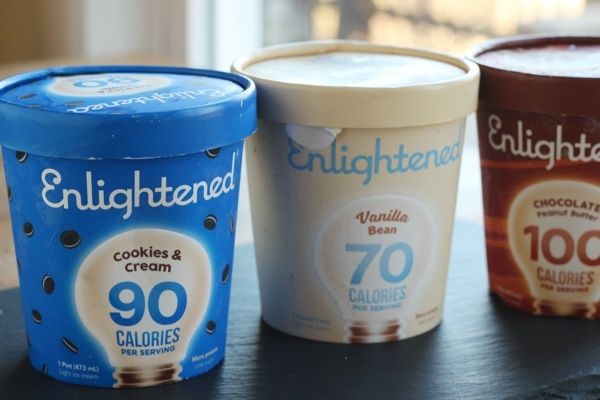 Who doesn't love ice cream? As much as I would like to eat a pint of Ben & Jerry's Coffee Toffee Bar Crunch every day, it is not a wise choice. We are talking saturated fats and lots of sugar. oh man.
Of course, food companies know some of us are trying to cut back so they began creating products that have a fraction of the amounts of saturated fats and sugars to make us happy (and keep us buying stuff instead of giving up).
I have taken a look at Halo Top and Breyer's Delights. But, I was not convinced that these could take the place of ice cream.
I like my Yonanas Soft Serve Maker better because the product, soft serve ice cream made from frozen bananas, tasted better and was better for me.
Things have changed since I met Enlightened ice cream. They call themselves a Keto ice cream because their products are low in carbohydrates.
I could only find three pints of the stuff at my local Target at the back of the freezer and now I know why.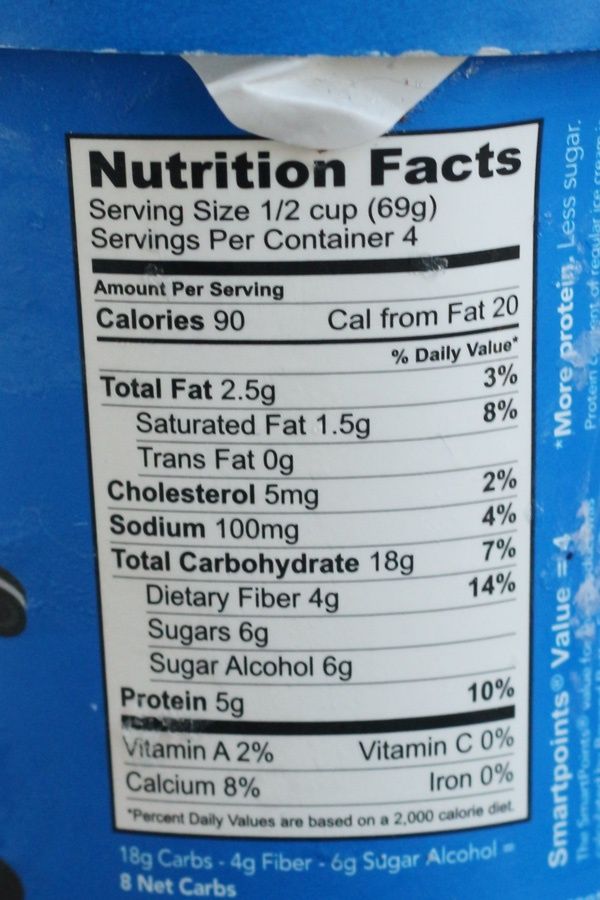 You get 1/2 cup of ice cream for 90 calories (4 SmartPoints on Blue) and it actually tastes like ice cream. I am not sure exactly how they did it. Take a look at the ingredients below.
Ingredients for Enlightened ice cream vanilla: skim milk, milk protein concentrate, erythritol, non-GMO soluble corn fiber, cream, egg yolks, tapioca syrup, vegetable glycerin, vanilla, carob gum, guar gum, mono & diglycerides, vanilla beans, monk fruit extract
Perhaps it tastes like ice cream because they include cream and egg yolks?
When you first open a pint - this is the message that you get.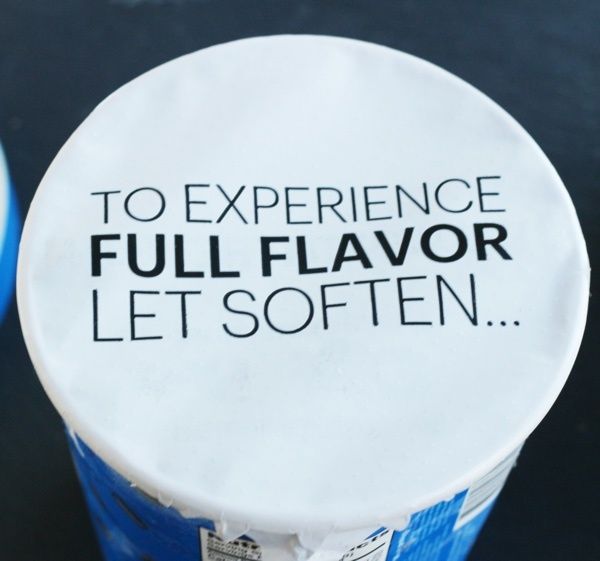 Umm, do I look like I have time to wait for ice cream to soften? Sheesh! I popped mine in the microwave for 20 seconds and then dug in.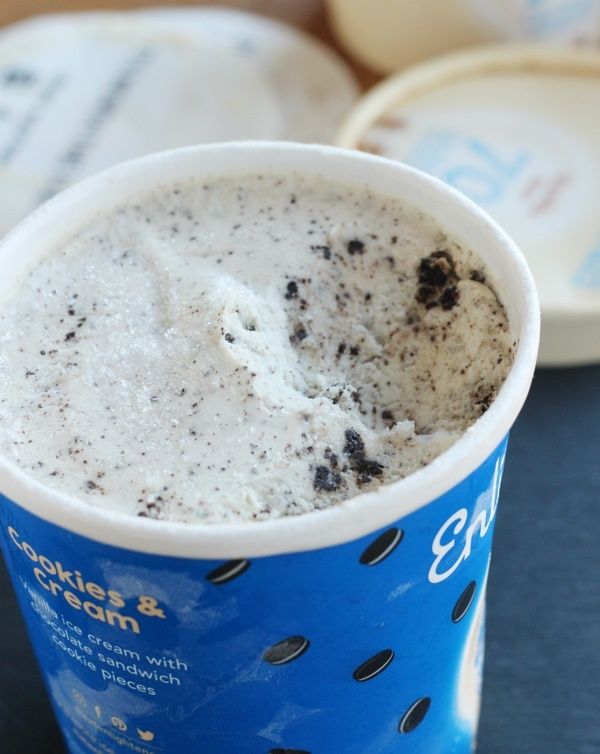 This is the Enlightened cookies and cream flavor which was my least favorite. It was a little too sweet for me but it had excellent creamy texture.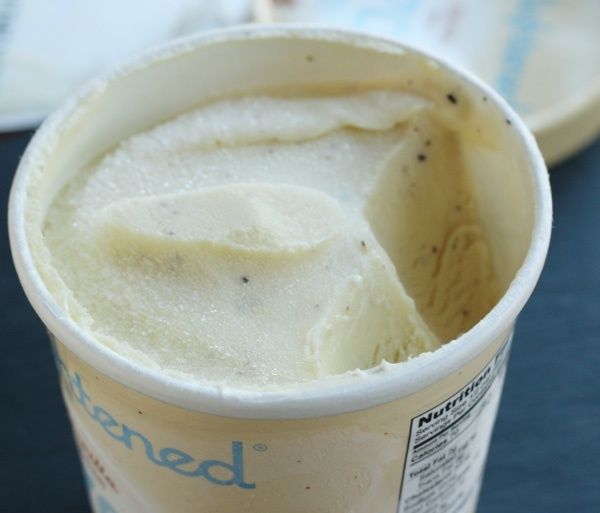 Next, I tried the vanilla and my mind was blown. I fed this to my husband (who only eats the best ice cream) and he said that he liked it. What? How is it possible that something with "milk protein concentrate" could taste like ice cream? But it does. I would eat this vanilla and not feel like I compromised one bit.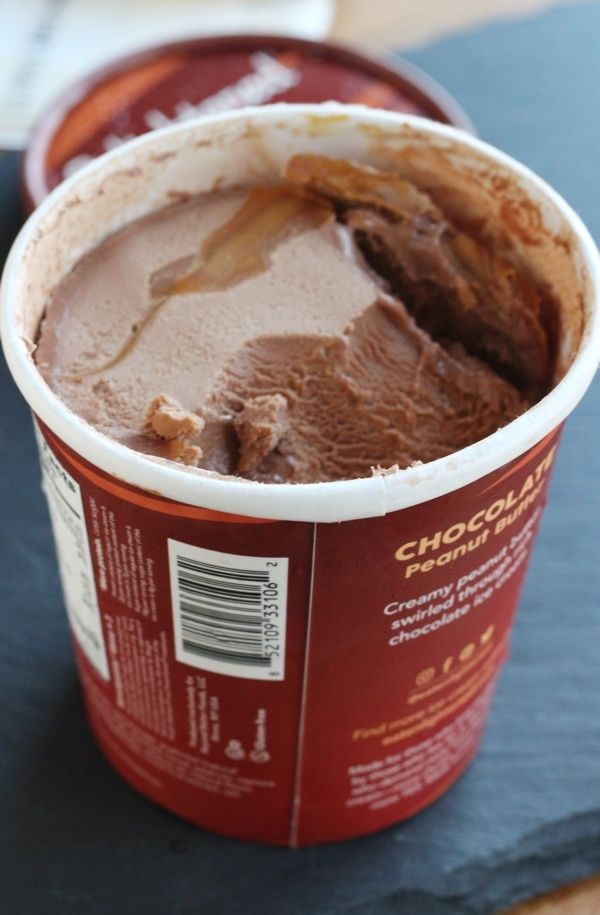 Finally, I tried the final flavor that I could find in Target - Enlightened chocolate peanut butter - and it was delicious. The chocolate was bitter and not too sweet and the peanut butter was creamy. I give it five stars.
I don't know what magic wand they used to make this stuff taste like the OG ice cream but it worked.
It does include erythritol (sugar alcohol) as an ingredient but it didn't bother me. Erythritol can give me stomach trouble of the not fun kind.
Have you tried Enlightened ice cream? What do you think of my Enlightened ice cream reviews? Did I get it right?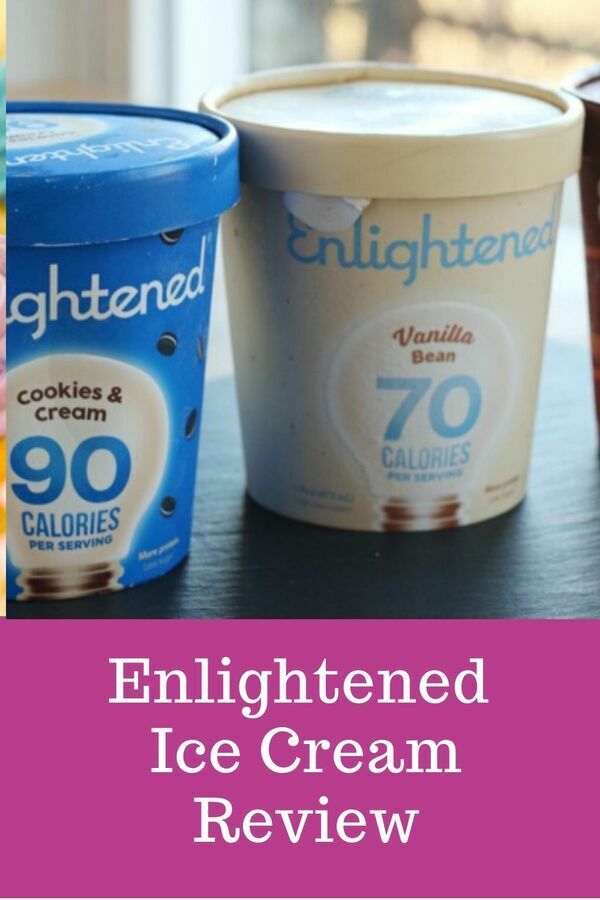 Other posts you might like:
---
This Halo Top review is in response to the people who want to know if you can actually like light ice cream with a fraction of the calories of REAL ice cream.....
---

This Breyers Delights review may stop you from getting a stomachache. I believe Breyers is trying to get you to eat an entire pint of ice cream.
---
$49.99 $38.70 Buy on Amazon.com
As an Amazon Associate I earn from qualifying purchases.
---