Fresh Tomato Ketchup Recipe
Some of you may have too many tomatoes right now, wouldn't you like a fresh tomato ketchup recipe?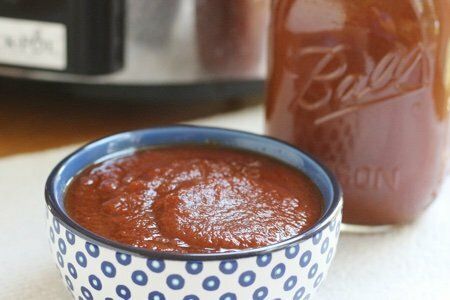 Why make ketchup? You can find it in the supermarket and it is inexpensive. You can even find organic brands. Certainly there are easier things to do with tomatoes like making caprese salad or gazpacho. Making homemade ketchup is kind of like my personal Everest.
I have been thinking about making my own ketchup for years. Ketchup didn't seem like a food you could make like roasted chicken or meatloaf. This iconic sauce simply sprouted in the supermarket and you tossed in your cart.
Except, I met someone who made her own ketchup and sold it for $12 bottle. What? Artisan ketchup? That seems like an oxymoron! But, if she could make it – so could I.
When I began to research homemade ketchup, it became clear to me that I was going to have to use my slow cooker as it cooks for hours on the stove. I don't have hours to hang out waiting for the ketchup to be done so slow cooker it is!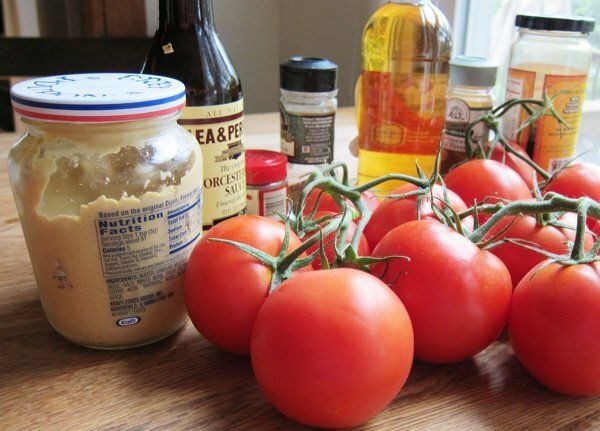 It turned out that I had most of the ingredients for ketchup already. I vowed to use less sugar (surprise!) and tried to design it to suit my tastes. I like food fairly spicy so the addition of cayenne and black pepper seemed good to me.
First, I pureed the tomatoes in my Blendtec (high power blender like a Vitamix). Then, I added all the ingredients and cooked on low for 12 hours.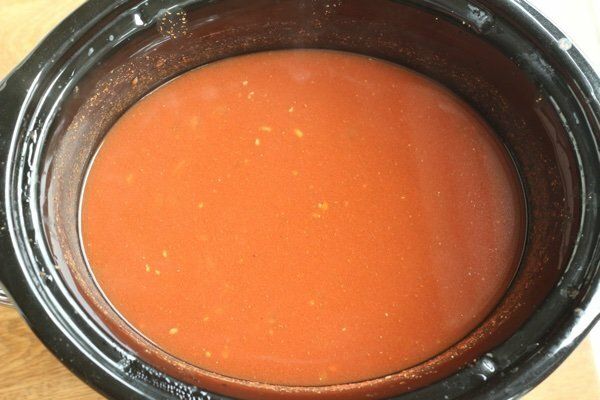 You don't have to seed or peel the tomatoes so the time spent on this project was minimal.
After I finished cooking it, I tasted it and decided that the "no sugar" option was too extreme. I added a tablespoon of molasses and a tablespoon of honey at this point.
Then, I had to reduce it. I balanced the top of the slow cooker with chopsticks above the ketchup and kept it on high for 6 hours – stirring from time to time as I walked by – until I had a thickened state. I kept tasting and adjusting until I had the most intense ketchup of my life.
Oh yeah.
I spooned it into some jars and put in my fridge to serve with eggs, potatoes, hamburgers, hot dogs, meat loaf, or whatever you like to pour this sauce on.
Unlike most Snack Girl recipes, this isn't fast but it is fun. My kids liked my ketchup (though they said it was a little too spicy).
If you are up for adventure (not unlike climbing Everest) go ahead and give this a try. Don't be afraid to add more salt, sweetener, pepper, or whatever you like to make it yours.
Have you ever made your own ketchup?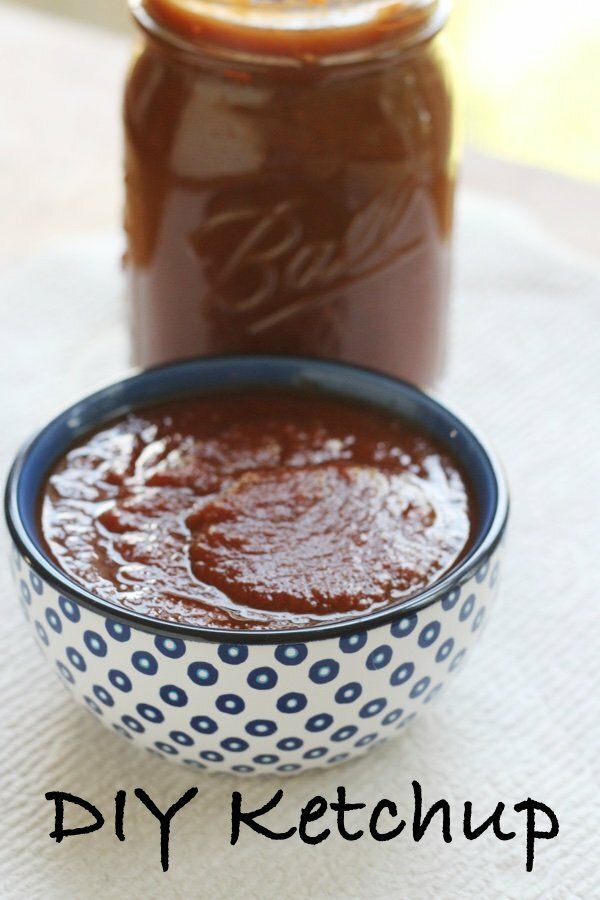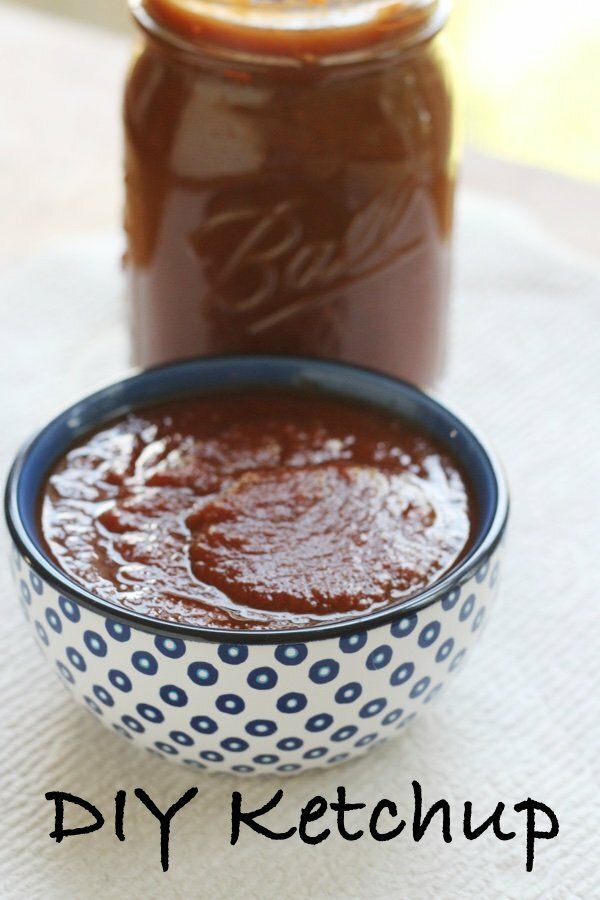 Fresh Tomato Ketchup Recipe
Makes 4 cups
Ingredients
5 pounds fresh tomatoes, quartered
1 small onion, diced
1 clove garlic, minced
¼ cup apple cider vinegar
1 tablespoon Dijon mustard
1 tablespoon molasses
1 tablespoon honey
2 teaspoons salt
¼ teaspoon cayenne pepper
¼ teaspoon ground cloves
¼ teaspoon ground pepper
Instructions
Put tomatoes in a blender and puree them until smooth. Add tomatoes, onion, garlic, vinegar, mustard, molasses, honey, salt, cayenne, cloves, and ground pepper to a 6-quart slow cooker and cook for 12 hours on low.
Adjust seasonings and balance the top of the slow cooker above the pot with chopsticks or wooden spoons. Reduce sauce on high until you have achieved your desired thickness, 3-6 hours. Try to stir it about once an hour. Store in jars or old ketchup bottles.
Nutrition Facts
One tablespoon is 9 calories, 0 g fat, 0.0 g saturated fat, 2.0 g carbohydrates, 1.4 g sugar, 0.3 g protein, 0 g fiber, 78 mg sodium, 0 SmartPts
Points values are calculated by Snack Girl and are provided for information only. See all Snack Girl Recipes
Other posts you might like:
---

If you haven't tried a cold soup, now is your moment. As summer comes to and end, you cannot miss this experience....
---

Can you believe those colors? You know how they say to "eat the rainbow". Here is your chance!....
---
---
Get Free Email Updates! Yes please!
---