Can You Tell The Difference Between These?
Does anyone else run through the grocery store as fast as you can to try to get out of there? My cart is always moving.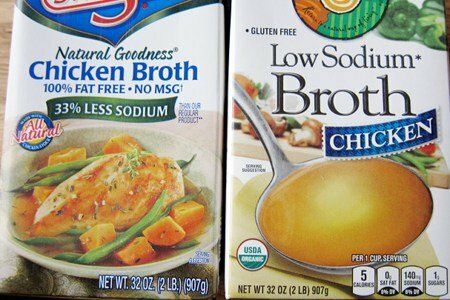 Recently, I decided to buy some low sodium chicken stock and found myself picking up "33% Less Sodium" thinking I had purchased the right stuff. Call me stupid because this was what it said on the nutrition facts: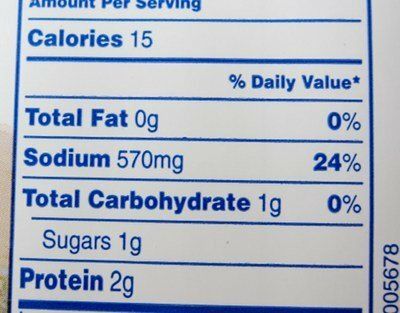 Holy Moly Guacamole!! That is 24% of my daily value in ONE CUP. Sheesh, what if I ate more than that?
At any rate, I found myself back at the store examining the "Low Sodium" packaging above on the chicken broth on the right. Do you see that little label in the right corner?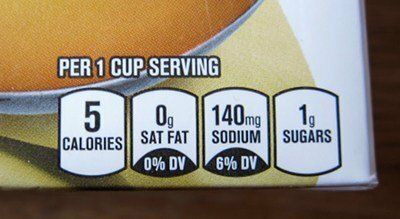 That little nutrition facts label is on the FRONT of the package and it had the information that I needed to make an educated decision about sodium in my chicken broth. This chicken broth has 140 mg of sodium or 6% of my daily value - way less than "reduced sodium". Argh.
I learned at the Food & Nutrition Conference and Expo that these FRONT labels are coming to most packages soon. Why is this exciting? Soon, you will be able to run through the store with your Nikes and just glance at the front of the package for a quick nutritional review.
I see myself grabbing the right stuff off the shelves without even having to turn over the box as my cape flows behind me.......healthier, buffer, smarter, and younger......(okay, not younger but the BIGGER print makes me feel younger).
Of course you need to know what you are looking for to make an educated decision, but I like the idea of being able to scan the shelf for the particular macronutrient that I either want to limit or increase. If the front label had been on the reduced sodium container, I would have known right away that it wasn't what I wanted.
This label seems like such a great idea. Have you noticed these new front labels? What do you think?
---
Other posts you might like:
---

Last week, Snack Girl complained about hidden ingredients in her food (see: You Need To Be A Detective To Find These Hidden Ingredients). Now, I going to teach you some tricks....
---

I am always looking for a loaf of bread that I can recommend without a doubt. Ezekiel bread is one of those breads....
---