Garden Lites Muffin Reviews
This Garden Lite muffin review is for those of you who don't have a garden and don't have time to make muffins.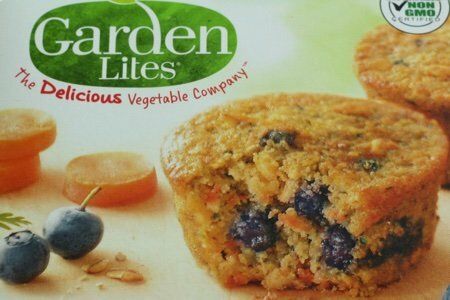 I get it. Shredding zucchini, getting out the pans, heating up the oven – who has time for that?
You DO want a healthier muffin. I know that I have been working on healthy muffin recipes for years. Check out my latest if you have the energy to bake up a storm: zucchini breakfast muffins and healthy banana blueberry oatmeal muffins recipe.
Garden Lites has come up with muffins that are gluten free and dairy free. You find them in your freezer section and they include blueberry oat as well as chocolate and banana chocolate chip.
I was interested in giving these a try because they feature fresh zucchini and sometimes carrots! Could these be as tasty or as healthy as my homemade muffins?
First, let us check the ingredients: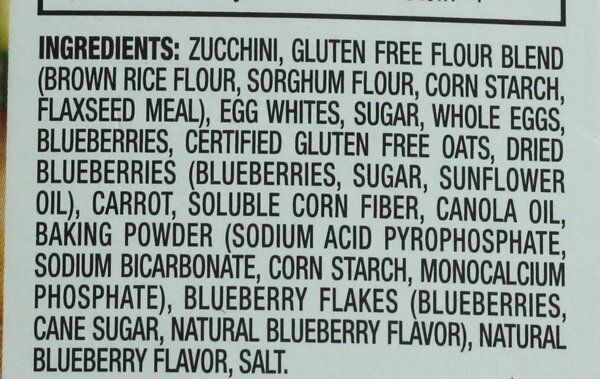 This image is from the blueberry oat muffin box and I immediately liked the fact that zucchini is the first ingredient. That is the way to create a healthier muffin. These are frozen and look as if they contain no preservatives. I was excited to try them.
I also had to check out these: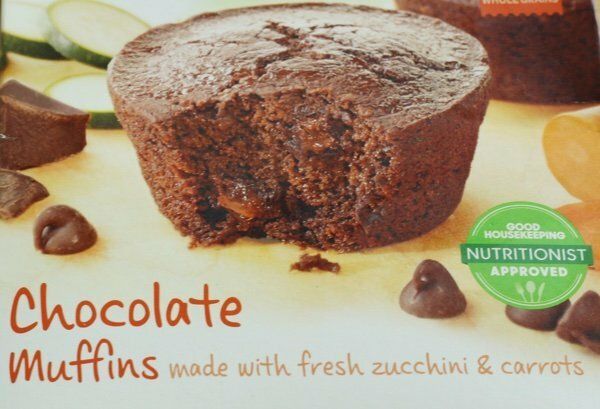 What? Chocolate?? Can you make a muffin that tastes like chocolate and still use zucchini and carrots? It seemed like a long shot but I wanted to know if it was possible.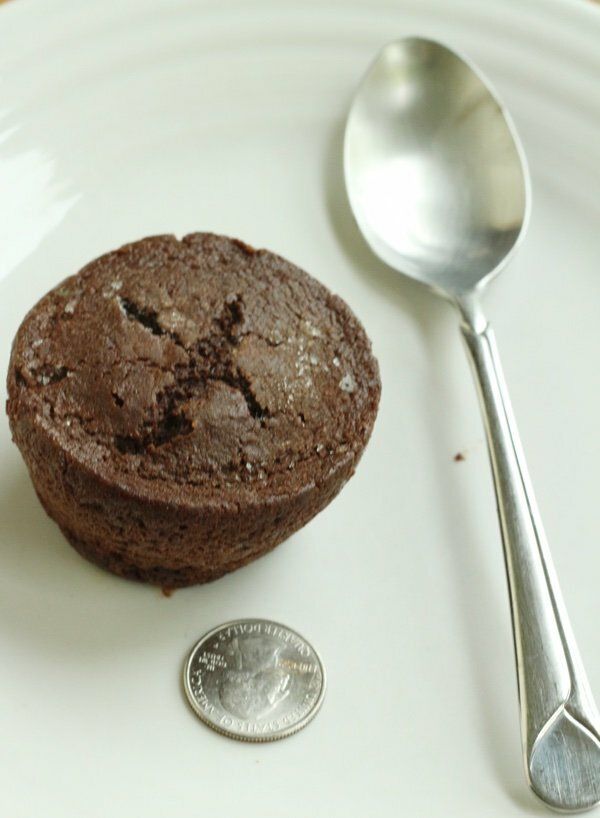 The first thing you notice about these muffins is that they are small. This is an excellent way to get a 120 calorie muffin – make it small. I have small muffin tins for exactly this reason. Here are the nutrition facts for the chocolate muffin:
120 calories, 4 g fat, 2 g saturated fat, 21 g carbohydrates, 11 g sugar, 4 g protein, 3 g fiber, 230 mg sodium, 5 Freestyle SmartPts
I think that 11 grams of sugar is pretty good for a muffin. These tasted okay. I found them a little dry and not as chocolatey as I would like – but if you are looking for a healthy chocolate muffin alternative – this is probably as good as it gets. You could also simply cut up a real chocolate chip muffin into 4 pieces and freeze the three leftover pieces to get a more reasonable muffin.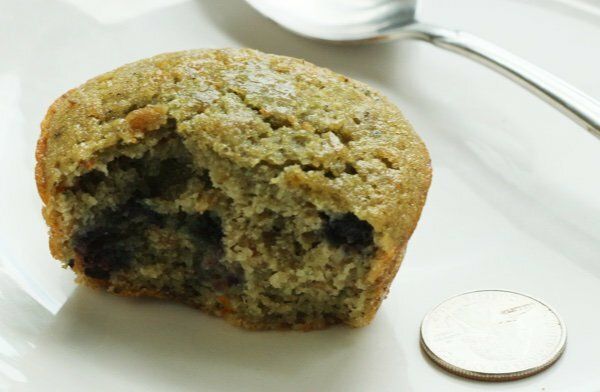 The Blueberry Oat muffins were really good. Here are the nutrition facts:
120 calories, 2 g fat, 0.0 g saturated fat, 25 g carbohydrates, 11 g sugar, 3 g protein, 3 g fiber, 180 mg sodium, 5 Freestyle SmartPts
I would not have been able to tell that these were gluten free. The texture was excellent (not gummy) and the taste was quite flavorful. It wasn't so sweet that you couldn't taste the blueberries.
The downside is that these set you back about $4 per box (4 in a box) and one isn't enough for breakfast.
I like these in a pinch when you need a muffin but don't have time to bake one. Check out Garden Lites Muffins for store information, etc. You find them in the freezer section near the gluten free breakfast items.
In case you are wondering, I was not paid by Garden Lite for this review. I was genuinely looking for a healthy muffin that I could suggest to my readers.
---
Other posts you might like:
---

These zucchini breakfast muffins will become a staple in your house in no time....
---

Try this healthy banana blueberry oatmeal muffins recipe if you are having the breakfast blues.....
---