Zucchini Breakfast Muffins
These zucchini breakfast muffins will become a staple in your house in no time.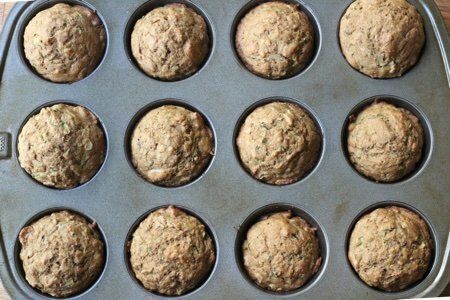 First, of course, your family has to get used to a less sugary muffin (this may be a problem) but once they get the hang of these – they will love them.
I have tried to incorporate every trick in the "lower calorie baking book" to get these to work and I believe I have succeeded.
If you read the regular baking book, a cup of butter and a ton of sugar is what makes everything taste SO GOOD. But, alas, I am stuck trying to make healthy muffins.
My 10 year old son loves these and asks me to make him more. I don't mention the zucchini.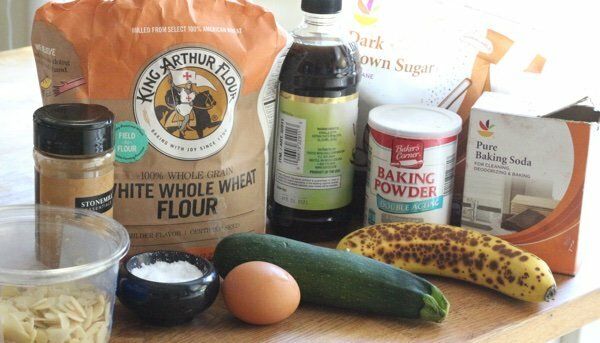 Like my baked chocolate donuts, I used white whole wheat flour and far less sugar than a regular donut or muffin recipe.
Lifting from my chocolate banana protein pancakes, I use banana and eggs.
When you incorporate zucchini, you get a lovely moist texture without any "vegetable" flavor. You can't really taste the banana either. The almonds give them a little crunch and make them more nutritious.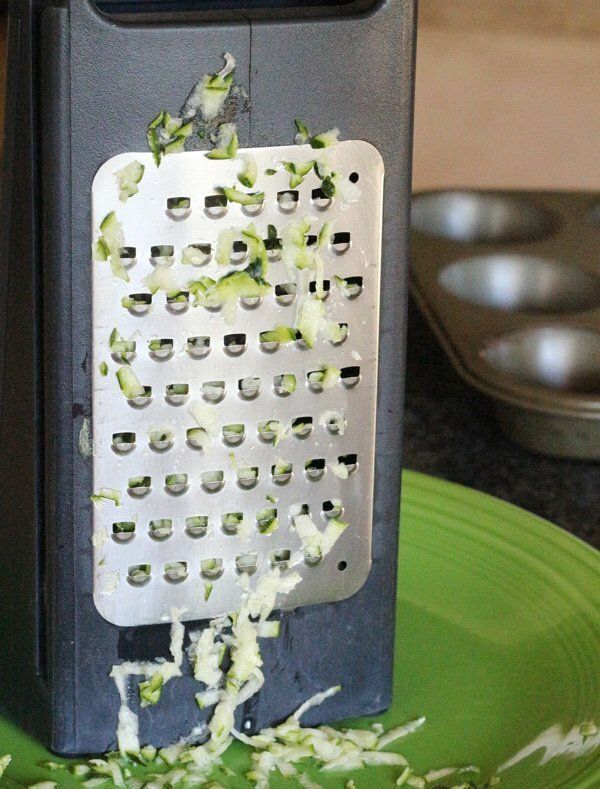 It takes less than 30 seconds to grate a zucchini if you have a large box grater. I toss mine in the dishwasher after I use it so the whole process is ridiculously fast. Once you start doing it, you might find yourself adding grated zucchini to all sorts of foods – tomato sauce, omelets, meatloaf, ice cream (not really).
Zucchini is a fantastic way to make things moist (and stretch your dollar since it is usually fairly inexpensive).
I used pre-sliced almonds (because that is what I had) and it made the chopping of them easier. Use whatever nut you have in the house – walnuts would be delicious in these muffins.
What do you put zucchini in?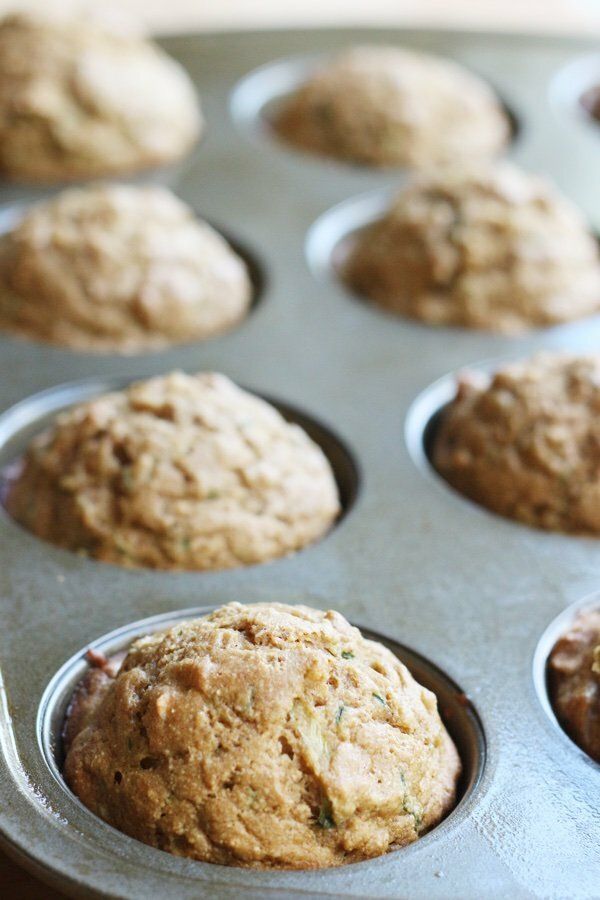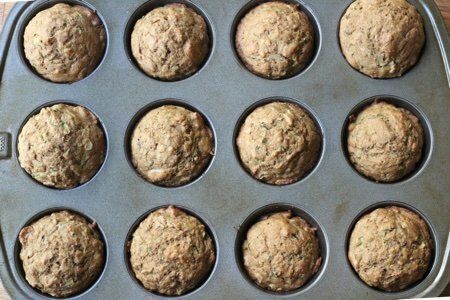 Zucchini Breakfast Muffin Recipe

Makes 16 muffins, 1 per serving

Ingredients
1 ½ cups white whole wheat flour
1/3 cup packed brown sugar
1 teaspoon baking soda
1 teaspoon baking powder
¼ teaspoon salt
1 teaspoon cinnamon
1 small zucchini, coarsely grated (about 1 ½ cups)
1 medium banana, mashed (about 1/3 cup)
½ cup chopped almonds or another nut
¾ cup whole milk
1 large egg
1 teaspoon vanilla extract

Instructions
Preheat the oven to 375 F. Spray 16 muffin cups generously with non-stick spray. In a large bowl, mix the flour, sugar, baking soda, baking powder, salt, and cinnamon. Add the zucchini, banana, almonds, milk, egg, and vanilla and stir until combined.
Divide the batter among the muffing cups and bake for 20-25 minutes, until a toothpick inserted in the center of a muffin comes out clean.
These store well in the freezer if you individually wrap them in plastic.
Nutrition Facts
For one muffin = 90 calories, 2.4 g fat, 0.4 g saturated fat, 15.3 g carbohydrates, 6.2 g sugar, 3.1 g protein, 1.8 g fiber, 124 mg sodium, 3 SmartPts
Points values are calculated by Snack Girl and are provided for information only. See all Snack Girl Recipes
---
Other posts you might like:
---

I know everyone needs some chocolate banana protein pancakes.....
---

You can bake your own chocolate donuts and live to talk about them....
---
---
Get Free Email Updates! Yes please!
---