Four Ingredient Gluten-Free Cookies In A Snap
I have to bring cookies to my club once a year and I feel the pressure.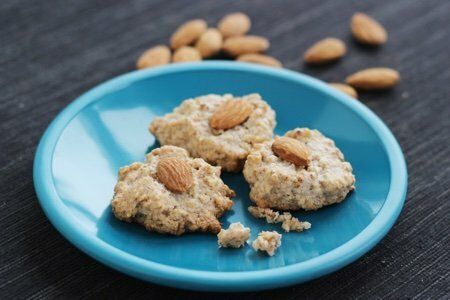 Everyone in my neighborhood club knows that I am Snack Girl. I can't bring a box of Stop & Shop cookies because I have made a point of not eating such things. Frequently, I am out of time so I need something to bring and it has to be fast.
My goal is to have at least one person ask me for the recipe. This year? These almonds cookies were a hit! More than one of my pals asked for the recipe and then I could smile and say, "You already have it. It is in my book."
Most of my friends have a copy of my book because they helped me test the recipes before it was published. Only a few tested the almond cookie recipe, but I knew before anyone tested it that it was a winner.
The best part is that it is SO easy. You do need a food processor to pulverize the almonds and sugar. Then mix it with the egg white and almond extract and you are ready to bake.
These are great with coffee and for the gluten-free crowd that still wants a cookie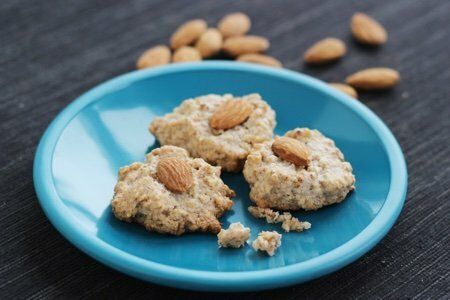 Almond Cookie Recipe
reprinted with permission from Snack Girl to the Rescue!
Ingredients
1 cup almonds plus 16 whole almonds
1/3 cup sugar
1 egg white
¼ teaspoon almond extract
Instructions
Preheat the oven to 350 F. Line a cookie sheet with parchment paper.
In a food processor, process the cup of almonds and the sugar until very finely ground. Add the egg white and almond extract and pulse until the mixture forms a ball of dough.
Divide the dough into 4 sections. With clean hands roll each section into 4 balls (making 16 cookies) and place on the parchment paper. Stick 1 almond into each cookie, pressing down so the almonds stays put.
Bake for 15 minutes or until the cookies just start to turn golden.
Nutrition Facts
One cookie is 60 calories, 3.7 g fat, 0.0 g saturated fat, 5.8 g carbohydrates, 4.5 g sugar, 1.8 g protein, 0.9 g fiber, 4 mg sodium, 2 Points+
Points values are calculated by Snack Girl and are provided for information only. See all Snack Girl Recipes
---
$17.94 Buy on Amazon.com
As an Amazon Associate I earn from qualifying purchases.
---
---
Get Free Email Updates! Yes please!
---