Green Salsa Chicken in an Instant Pot
If you have been under a rock, you may not have noticed the Instant Pot. I made green salsa chicken in mine and it was a hit.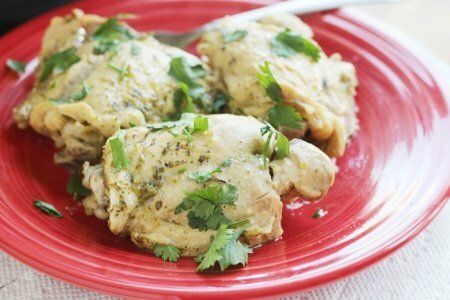 What is an Instant Pot? The latest and greatest kitchen appliance that will not fit in your cabinet.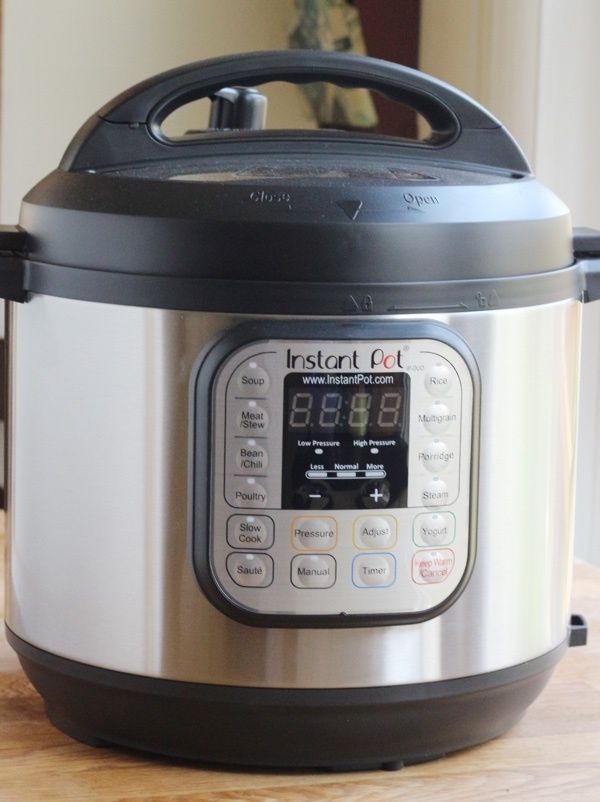 Isn't it cute? It costs about $99 and everyone is talking about it (except me). I was reticent because I have so many appliances already. I have a rice cooker, slow cooker, and pressure cooker. Why would I want this?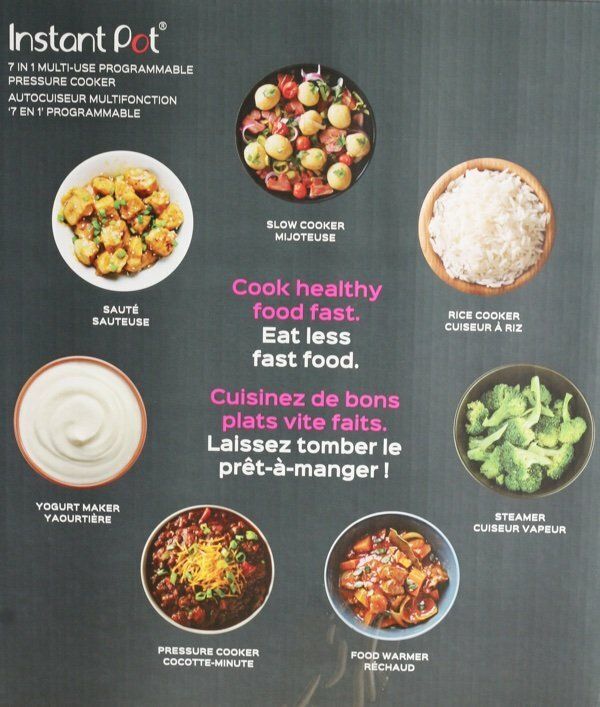 This is a photo of the box that it comes in and I think the marketing is quite compelling.
The Instant Pot is a SEVEN in ONE appliance. It is a Pressure Cooker, Slow Cooker, Rice Cooker, Saute/Browning, Yogurt Maker, and Steamer & Warmer.
Will it keep you from ordering take out? I think it might.
One part that I really like is the "sauté" function because I hate having to cook my onions or brown the meat in one pan and then transfer the food to the slow cooker or pressure cooker. This way, you only have to clean one pan!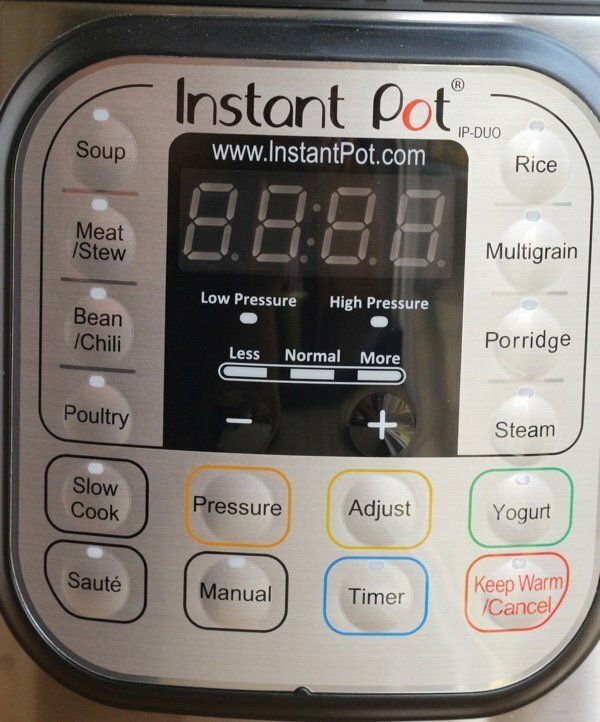 It makes all sorts of stuff and I found it very easy to use. I almost didn't need the instruction manual to get it going.
I think it might be a little small for my usual slow cooker meals because I like to cook a lot of food and freeze some of it. My slow cooker is about 50% bigger.
I did love being able to program the pressure cooker and not worry if I was going to blow up my house. It was very relaxing to "set and forget". After the meal finishes cooking, the Instant Pot goes to a "warm" setting which is great for busy nights when I am running around.
I am going to try a couple of meals in the Instant Pot and continue to share its pros and cons.
For my first recipe, I decided to make a green salsa chicken because I have made a chicken taco filling in my slow cooker and I wanted to compare the pressure cooker method.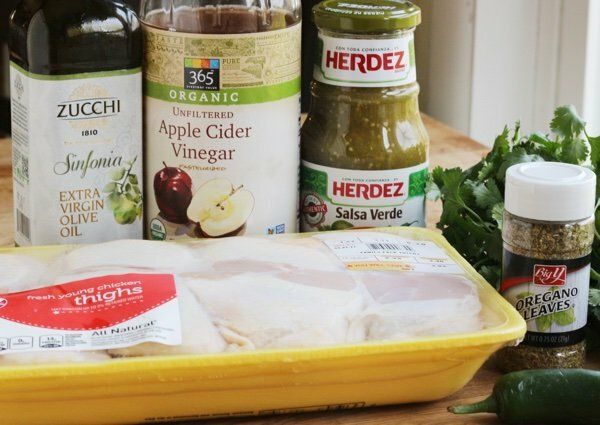 This recipe is super easy and has only a few ingredients. I did buy bone in chicken thighs and remove the skin because I think that the bone ensures that the chicken remains moist. No one likes dry chicken.
First, I turned on the Instant Pot and used the "Saute" function to quickly brown the chicken. Then I added the green salsa to the chicken and used the pressure cooker function. My dish was done in about 25 minutes.
This is like a chicken stew (and my family loved it).
This product was received for review consideration. No other compensation was provided.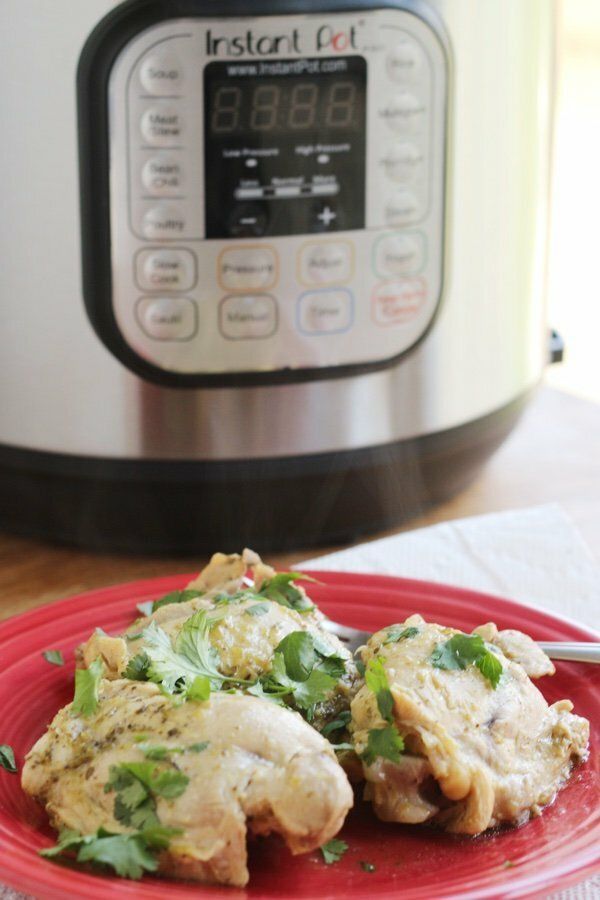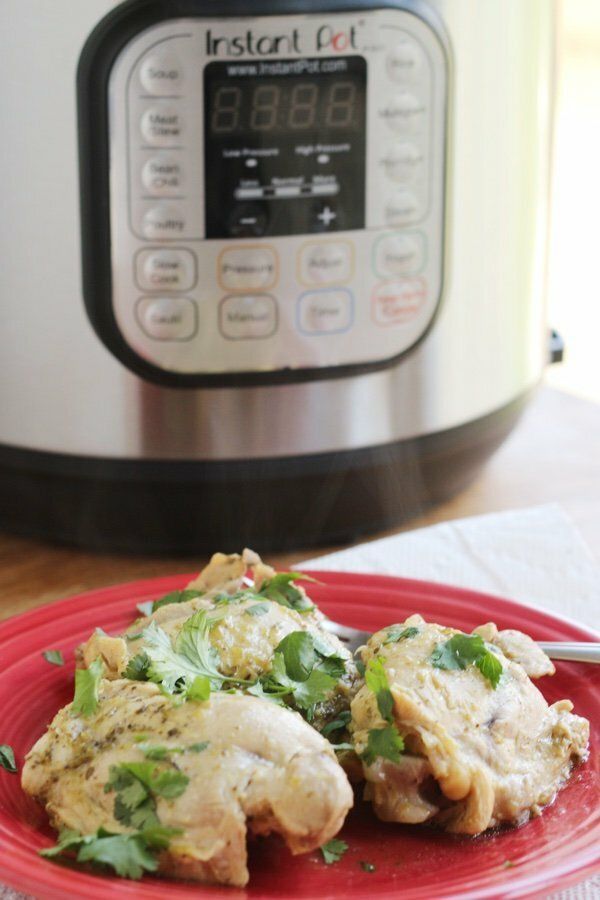 Green Salsa Chicken Recipe
Ingredients
8 chicken thighs, bone in, skin removed
2 tablespoons cider vinegar
1 teaspoon salt
2 teaspoons oregano, dried
1 teaspoon olive oil
2 cups jarred green salsa (AKA tomatillo sauce)
cilantro (optional)
jalapeno, chopped (optional)

Instructions
In a large bowl, toss chicken, vinegar, salt, and oregano. Set the Instant Pot to sauté and add the olive oil. Brown the chicken in two batches about 1 minute per side until opaque. Add all the chicken and the green salsa, cover, and cook on high pressure for 20 minutes. Use a quick release to bring down the pressure.
Serve with cilantro and chopped jalapeno if desired.
Nutrition Facts
For one chicken thigh = 155 calories, 6.5 g fat, 3.2 g saturated fat, 0 g carbohydrates, 0 g sugar, 17.2 g protein, 2.2 g fiber, 300 mg sodium, 4 Freestyle SmartPTs
Points values are calculated by Snack Girl and are provided for information only. See all Snack Girl Recipes
---
$99.95 Buy on Amazon.com
As an Amazon Associate, I earn from qualifying purchases.
---
---
Get Free Email Updates! Yes please!
---