The ONLY Way to Cook Summer Squash
The heat is creeping into my office under the door. After spending the winter complaining about snow, I am now bellyaching about the heat.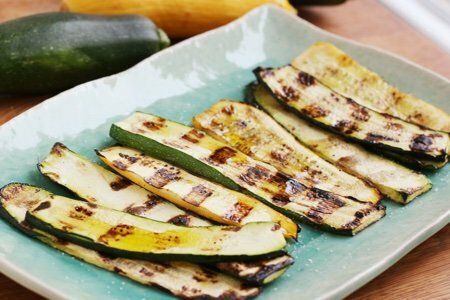 Oh man am I hot! (being a 45 year old woman isn't helping either if you catch my drift)
Do not cook inside. I repeat, "DO NOT COOK INSIDE!". Now is the time for your grill. But you are smart! You know that there is a big world of grilling that has nothing to do with hot dogs, hamburgers, and steaks.
I am talking summer squash. The simplicity of this dish is rather amazing and if you haven't grilled squash yet – I implore you to do it. Squash is cheap (they are practically giving them away) and you will love this side.
Check out this photo and you understand almost everything you need to know: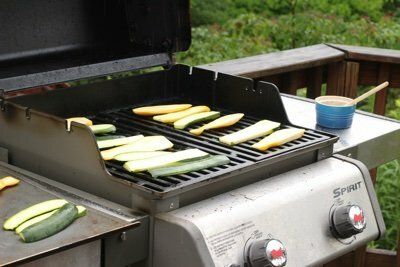 I grill a bunch of it and keep in my fridge to eat COLD so I have a light snack that thrills and chills me. Have I sold you yet?
Add balsamic vinegar at the end or whatever else you have on hand. Cut the squash into smaller pieces and toss into a salad.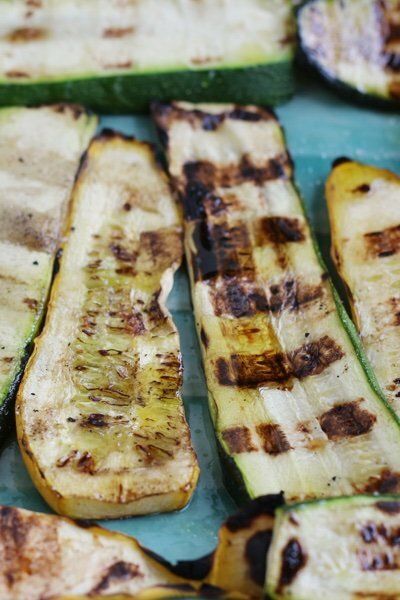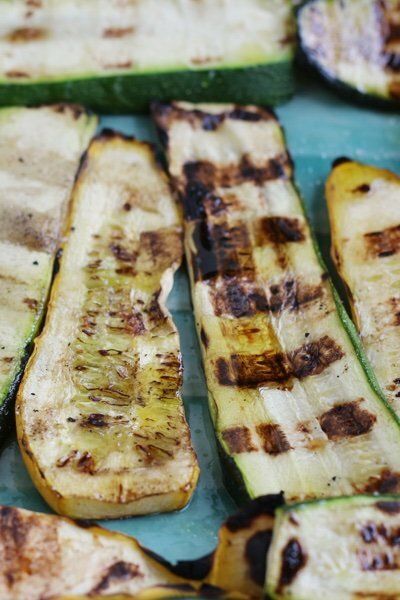 Grilled Summer Squash Recipe
Ingredients
4 medium zucchini
4 medium summer squash
extra virgin olive oil for grill and drizzle
salt and pepper to taste
Instructions
Heat grill until medium hot. Wash and slice squash lengthwise about 1 cm or 1/3 inch thick. Using a basting brush, wipe olive oil onto hot grill. Add squash to grill and cover. Cook three minutes per side until tender.
Serve with a drizzle of olive oil and salt and pepper.
Nutrition Facts
One whole squash with olive oil is 71 calories, 5.0 g fat, 0.7 g saturated fat, 6.6 g carbohydrates, 3.4 g sugar, 2.4 g protein, 2.2 g fiber, 100 mg sodium, 2 Points+
Points values are calculated by Snack Girl and are provided for information only. See all Snack Girl Recipes
Other posts you might like:
---

Pesto is typically made with fresh basil as the main ingredient (and you need a lot of it)....
---

One of the easiest ways to cut dessert calories is to use fruit as a base for your treat....
---
---
Get Free Email Updates! Yes please!
---